Abel Makkosen Tesfaye, um dos nomes mais influentes do R&B (com uma vibe um tanto quanto estilizada em comparação com a sonoridade original) e conhecido no meio artístico apenas como The Weeknd (um pseudônimo que ele utilizou para começar a carreira musical e também, para evitar problemas com produtores e gravadores) chegou com a intenção de causar uma renovação... E conseguiu!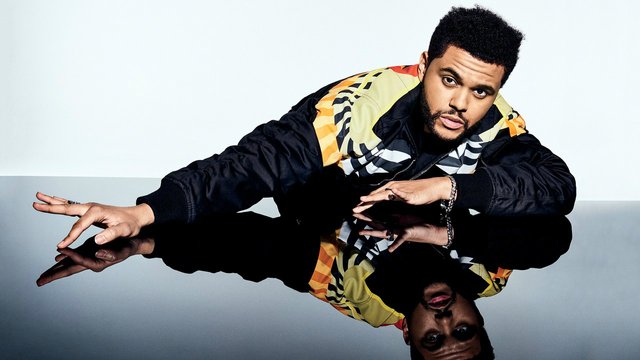 Fonte: Divulgação (Hypebeast)
Nascido na badalada cidade de Toronto, no Canadá, além de músico (com uma marca vocalmente registrada pelo uso de high notes em diversas de suas canções) ele também é um produtor musical muito requisitado. Ele cresceu ouvindo os mais diferenciados gêneros musicais, dentre eles: Indie Rock, Pós-Punk, Funk, Quiet Storm, Soul e Hip Hop... Alimentando e, e assim consolidando, o seu gosto e talento para o mundo da música.
O começo da carreira foi conturbado. Aos 17 anos (depois de uma adolescência conturbada) ele abandou a escola e saiu da casa da mãe e o reconhecimento que ele estava buscando começou a surgir apenas em 2010, após a divulgação de músicas no Youtube e também, em 2011 após o lançamento de três mixtapes (House of Balloons, Thursday e Echoes Of Silence).
Todos os trabalhos foram bem recebidos pela crítica especializada (que inclusive, destacaram o fato dele ser um novato com um futuro promissor) e isso o impulsionou a continuar a sua trajetória.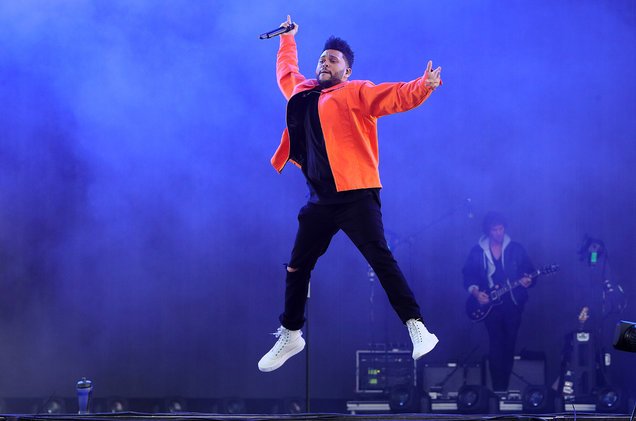 Fonte: Divulgação (Billboard)
Em 2012, ele lança uma compilação de suas mixtapes (com versões remasterizadas + 3 músicas inéditas) chamada Triology, agora com o selo da Universal Republic Records e também, o seu próprio selo XO. O primeiro álbum completo em estúdio chegou no ano seguinte... Intitulado Kiss Land, e atraiu ainda mais a atenção dos críticos para o seu trabalho (bem como aumentou a sua base de fãs).
Os próximos álbuns responsáveis por consolidar a carreira dele foram Beauty Behind The Madness (2015) Starboy (2016) e o EP My Dear Melancholy. Além de turnês de sucesso, presenças em festivais renomados, parcerias de sucesso com outros artistas, trilhas sonoras em filme, apresentações de TV, figurar na tão concorrida lista da Billboard e marcar presença em premiações importantes como o Grammy.
Esse canadense está cravando seu nome no mundo musical com suas canções cheias de contextos e simbolismos que misturam as surpresas, alegrias e frustrações do cotidiano com uma renovação no que tange as modulações vocais, aos arranjos e harmonias em trabalho de pós-produção que estão fazendo o R&B ganhar uma nova cara: repaginada e mais moderna.
Ficou curioso(a) e quer conhecer o trabalho dele? Começa com essa indicação aqui:
[ Discografia ]
"House of Balloons" [Mixtape] (2011)
"Thursday" [Mixtape] (2011)
"Echoes Of Silence" [Mixtape] (2011)
"Trilogy" (2012)
"Kiss Land" (2013)
"Beauty Behind The Madness" (2015)
"Starboy" (2016)
"My Dear Melancholy" [ EP] (2018)
---
View this post on Steeve, an AI-powered Steem interface