. 21 . Moedas do Mundo
Referências:
. Standard Catalog of World Coins, by C. L. Krause and C. Mishier
. https://en.numista.com/
. https://www.wikipedia.org/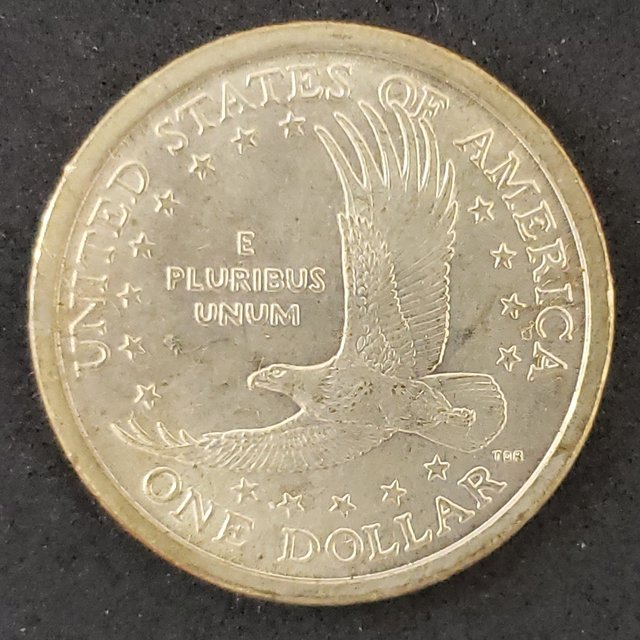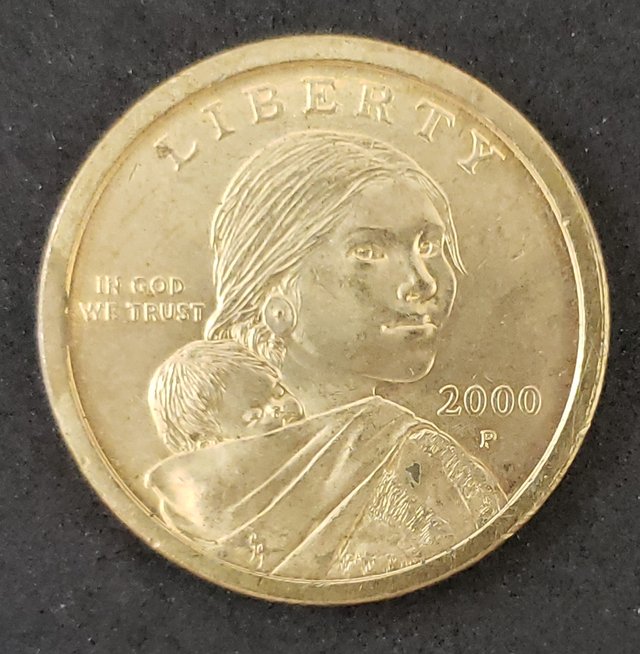 Características:
País: Estados Unidos
Valor : 1 Dólar
Ano: 2000
Peso: 8,1 g
Material: Manganês, latão e cobre
Cunhagem : 767.140.000
Tipo: Moeda Circulante
Esta moeda foi emitida entre 2000 e 2008.
A moeda acima foi emitida na Casa da Moeda de Filadélfia, Estados Unidos.
O reverso retrata uma águia em vôo, desenhada por Thomas D. Rogers Sênior. Existem 17 estrelas ao redor da águia, representando cada estado da União na época da expedição de Lewis e Clark.
Glenna Goodacre criou o desenho do obverso. Mostra um retrato de Sacagawea, a mulher Shoshone que acompanhou Lewis e Clark em sua expedição de 1804 a 1806. Ela carrega seu filho recém-nascido, Jean Baptiste Charbonneau, nas costas. Como não existe nenhuma imagem contemporânea de Sacagawea, Goodacre usou uma mulher Shoshone de 22 anos chamada Randy'L He-Dow Teton como modelo para a moeda.
Muito obrigado e até a próxima moeda.