. 165 . Moedas do Mundo
Referências:
. Standard Catalog of World Coins, by C. L. Krause and C. Mishier
. https://en.numista.com/
. https://www.wikipedia.org/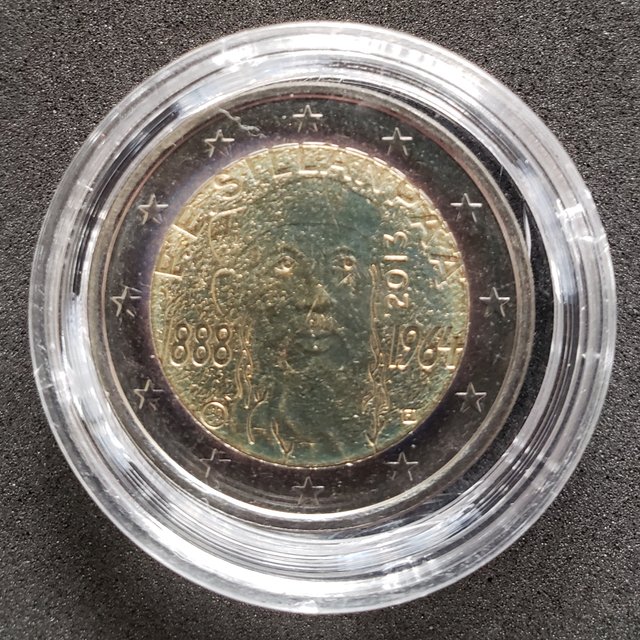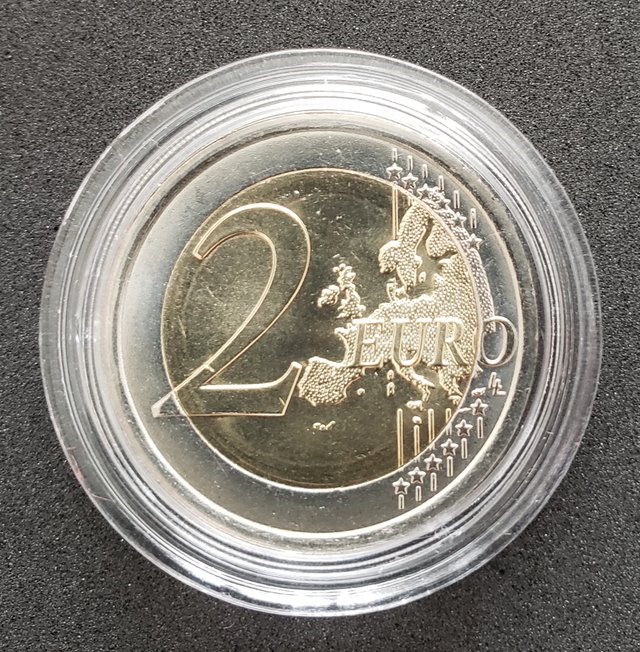 Características:
País: Finlândia
Valor: 2 Euros
Ano: 2013
Peso: 8,5 g
Material: Cupro-níquel
Cunhagem: 1.500.000
Tipo: Moeda Comemorativa Circulante
Comemora o 125° Aniversário de Frans Eemil Sillanpää.
Sillanpää foi um mestre do estilo que trouxe uma visão profunda sobre a relação entre as pessoas e a natureza na literatura finlandesa. Ele recebeu o prêmio Nobel em 1939 e ganhou ainda mais renome nacional com suas populares aparições no rádio e colunas de Natal. Após os anos da guerra, o escritor mestre evoluiu para o barbudo 'Taata', o avô não oficial do país. Das lembranças de seus Natais de infância emergiu uma tradição muito amada: o vovô reuniu toda a nação em torno de seus rádios com suas "conversas" de Natal descontraídas.
Foi emitido pela Suomen Rahapaja, Vantaa, Finlândia.
O obverso mostra o retrato de Sillanpää.
Foi gravado por Reijo Juhani Paavilainen.
O reverso mostra, junto ao valor, um mapa do continente europeu, sem fronteiras.
Foi gravado por Luc Luycx.
Na borda vemos "SUOMI FINLAND", que significa "Finlândia Finlândia".
Muito obrigado e até a próxima moeda.