. 159 . Moedas do Mundo
Referências:
. Standard Catalog of World Coins, by C. L. Krause and C. Mishier
. https://en.numista.com/
. https://www.wikipedia.org/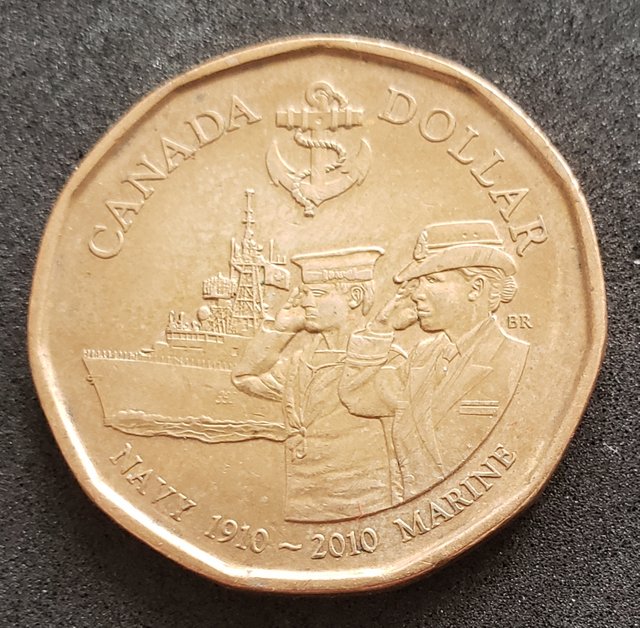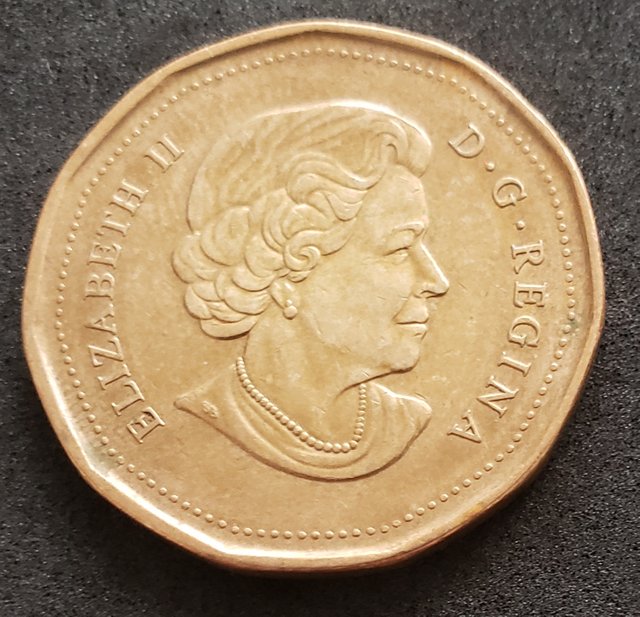 Características:
País: Canadá
Valor: 1 Dólar
Ano: 2010
Peso: 7 g
Material: Níquel folheado a bronze
Cunhagem: 7.000.000
Tipo: Moeda Comemorativa Circulante
Comemora os 100 anos da Real Marinha Canadense.
Ela foi emitida somente em 2010.
Foi emitida pela Royal Canadian Mint, Ottawa, Canadá.
O reverso mostra um cruzador de classe Halifax abaixo da âncora, com um marinheiro de 1910 e uma moderna oficial naval. Vemos também o país emitente e o valor, além da inscrição "NAVY 1910~2010 MARINE" que significa "Marinha 1910 ~ 2010 Fuzileiro Naval".
Foi gravado por Bonnie Ross.
O obverso mostra o busto da Rainha Elisabete II e a inscrição "ELIZABETH II D•G•REGINA" que significa "Elisabete II Rainha pela Graça de Deus".
Foi gravado por Susanna Blunt.
Muito obrigado e até a próxima moeda.