For the past couple of days, during my walks and the enjoyment of the
@actifit
experience, I got to think a lot about conditioned thinking and how we have all trained ourselves to think in a certain way. That made me consider writing about human potential and what is stopping us from achieving it. What is holding some of us back and preventing us from living happy and fulfilling lives? Nothing and no one but ourselves.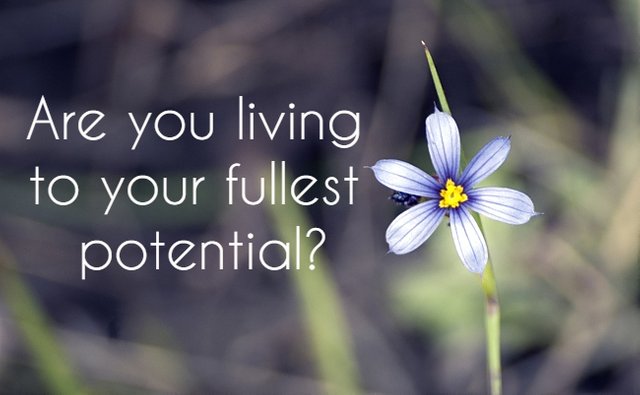 CC0 image, Pixabay, author: Wild0ne
Everything starts with taking responsibility for your own thoughts and actions. Our actions are triggered by our mind so that is a good place to start. Our emotions are triggered by our mind too so again, a good place to start. Today we will dive together in that endless ocean of human thought and explore how keeping your head above the water and trying not to drown could be replaced by swimming and enjoying the movement.


Life is short and some people act like they will get out of it alive. They won't. No one will. Life is too short to play it safe and stay miserable. You will not survive this life so you might as well enjoy it while you are here.
Are you self-detructive?
Not pursuing your goal is committing a slow continuing mental suicide. Procrastinating is a self-destructive behavior, and so is complaining and blaming everyone. Complaining is not an equivalent of doing something. You need to get off your ass. You don't need to live up to other peoples expectations, live up to yours. You are not a jukebox with a mission to fulfill wishes from others, listen to your desires and your needs. Pursue your goals. If you want to be a cleaning lady, be the best fu*king cleaning lady the world has ever seen. It does not matter what job/action/hobby gives you pleasure but it is important that it gives pleasure TO YOU. You are the one living your life, no one can live it for you. Your wishes will not magically come true because dreams do not work unless you do.
Do not fix what you are bad at, be even better at what you are good at. Focus on what you like, what inspires you. Sure, be competent and sufficient in many things but be brilliant at what interestest you. Most of us were taught how we should be good at everything and work on our flaws, NO! Work on your strengths. Do not waste your time trying to be what you can not be and become a master of what you like doing. Become a master of fulfilling your potential.


Some people are scared of graveyards, I never was. They make me sad sometimes but not because of people who died but because of the ideas that died with them. Who knows how many Teslas and Einsteins we could have had, how many Mozarts and Dalis? How would our world look like and what brilliant new technology would we have if people had enough spunk to follow their dreams. Do not take your ideas to the graveyard with you.
How many times have you
talked yourself out of something?
How many times have you wanted to do something and then talked yourself out of fit? How many times has your inner conversation stopped you from responding to some idea or a goal that you had? You know what kind of inner conversations I am talking about, right? Those where you tell yourself that you are crazy and will never be able to do it because of this and that. Inner conversation stops us often, conditional thinking stops us. Every person on this planet is unique and brilliant and every person has something to give to the world. You have something to give to the world and to yourself. Your brain is an extraordinary organ, use it. Some are amazing dancers and some amazing chemists, some sing and some paint, some are writers, teachers, caretakers, and some are explorers. Do not force yourself to be that which you are not. Be what you need to be, that what you want to be and in which success comes as a natural and logical result.
Every person you meet will have some expectations of you but like I've already said, you are not a jukebox fulfilling wishes. You can not satisfy everyone so why not satisfying your self first? Someone's opinion of you does not have to become your reality. It will be only if you allow it. Do not. Use your brain and practice critical and logical thinking. Practice separating facts from opinions and learning how opinions are just that, opinions. When people tell you that you should not be sad tell them to screw themselves. You are entitled to your emotion and every piece of it is important, good and the bad. There will always be ups and downs in life, that is just what life does. You failed at something? Good. Now get up and fail again. Fail until you get it right because with every failure you will learn something and learning is what you must never stop doing.


You all know my favorite quote by now, right? Live like you are going to die tomorrow but learn like you are going to live forever." You never know what piece of information will come in handy. There are teachers all around you because every person you meet knows something you do not. Learn. Read. Study. Practice. Always improve and always try to be a bit better than you were yesterday.
There is no such thing
as perfection.
You life will lead to many places and things, perfection is not one of them. Your shortcomings are a part of your uniqueness. Maybe you can not play an instrument but you can calculate differential equations. Maybe you are too short and clumsy to play basketball but you are an excellent painter. Perfection does not exist. You may be the best in your field of expertise but you will never be perfect because with each achievement you will want more. That is normal. It is in human nature to want to be better. With achieving your goals, more of them will be born. You will give birth to a new idea every time you make one of them a reality. Practice does not make perfect, it makes improvement. Improve and improve and then improve some more. Learn and then learn some more.
Do not compare yourself with others. Compare yourself to yourself from the past. Are you better today than you were yesterday. Are you more kind, happier, fulfilled, successful, smarter, more intelligent, wiser, more fit, healthier... What did you learn in the last 24 hours? What new piece of information have you heard or read? How did you improve yourself from yesterday? Are you living up to your potential? I ask a lot of questions, I know. Just trust me when I say that you are capable of living up to your fullest potential. You can use your time to the fullest, be happy and satisfied. Yeah, you can.
If about nothing else, read about psychology and biology. Learn about your brain and how it functions. Learn about what triggers your behavior. Here is a list of good books to start with:
"The Power of Habit (Why We Do What We Do)" by Charless Duhigg
"Thinking, Fast and Slow" by a Nobel prize winner Daniel Kahneman
"Influence: Science and Practice" by Robert B. Cialdini

Until next time,
KEEP YOUR SMILE ON!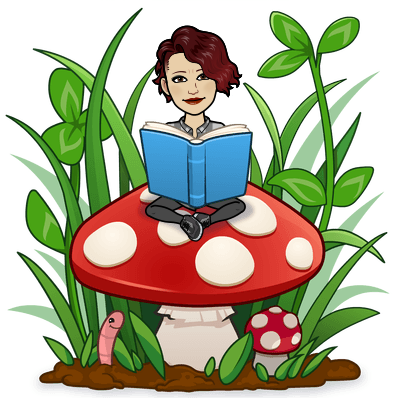 Image sources AND LICENCES in order of appearance:
- all images used in this post are free for commercial use, they are royalty free with the links to original images provided under them
- line divider that I use is from FREE CLIPART LIBRARY, and is here
- title pictures are made by me using the CC0 image from pixabay that can be found here
- my bitmoji avatar was created on https://www.bitmoji.com/, visit the site to create yourown

PROUD MEMBER OF: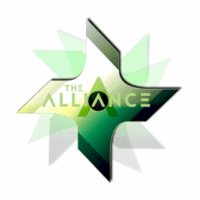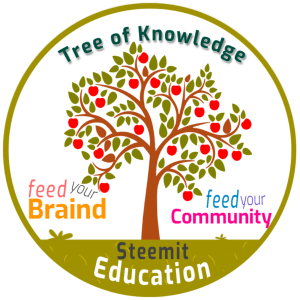 @steemitbloggers