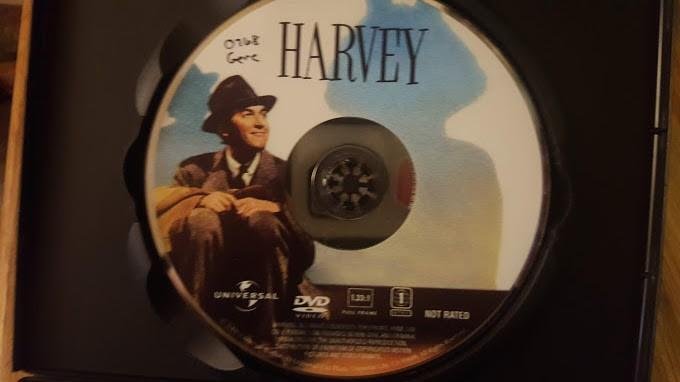 my photo of the DVD (now I put updates at the bottom of my posts)
I have been back and forth on writing this post, but the best in me has won out and here it is.
I was getting so tangled up in my mind trying to decide whether to relax or not and happy at the same time. Then I went to the library and rented Harvey with James Stewart. If you have not seen the movie I highly recommend you watch it.
I first watched Harvey years ago and never forgot it. Years later while going through a divorce in my late 20's I decide to buy Harvey. No not the movie a stuffed rabbit and name him Harvey. After all I could use the company.
For those of you not familiar with the movie it is about a rabbit over 6 feet tall. This Rabbit is invisible and Jimmy Stewart's friend. The movie teaches on many levels about chilling out.
The other day I went to the library and checked it out. Yes, the library they don't just have books anymore. And as I always say, "You can't beat free."
My favorite line in the movie is delivered by Jimmy Stewart playing the role of Elwood.
"Years ago my Mother would always say, Elwood… in this world Elwood you must be oh so smart or oh so pleasant. Well for years I was smart, I recommend pleasant."
You may see me writing posts in here at times that aren't so smart but they will be oh so pleasant.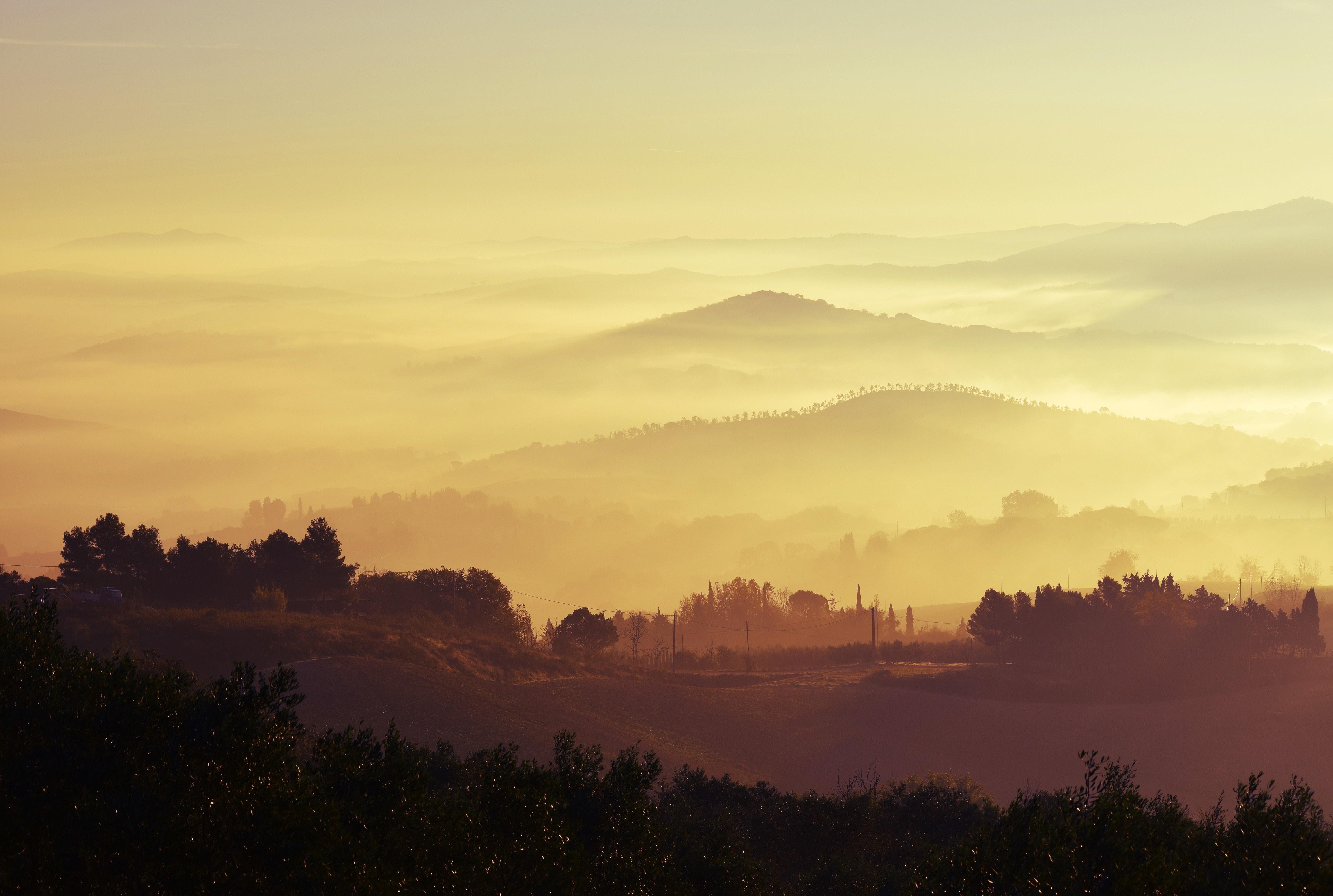 photo by Chris Barbalis-unsplash


The Darklands - Update
As an added note letting everyone know I am not longer in the game "The Darklands" as it does require thinking and planning. As for my last post I am still trying to get organized.
I totally respect players in these games. This is a role playing game ran by @norwegianbikeman. If you comment on his latest post you can get in the game and receive upvotes for playing.
@norwegianbikeman assured me the dog is safe.
@cyber.explorer agreed to take spot if @darklands wants to incorporate into the story. To quote him:
Rebeccabe, …I will gladly (if I survive the outpost attack of course) stop by your camp (anonymously) and do the deed whilst you sleep. I will claim I found you already slain, and blame it on bandits. I will adopt your dog (and your stock of wood) and take excellent care of them.
I interprete this to mean he is going to murder me. omg
FYI: If you are in the game please pretend you did not read this. I want my ghost to find peace knowing my dog Spot is well taken care of.




This post created with #esteem created by @good-karma


Find me in these discord groups, let's support each other.
#steemitbloggers – a great group I invite everyone to explore. The support I have experienced in this group is phenomenal. @jaynie leads the group in a very open way.
#steemusa – These are members living in the USA or aboard from the States. It seems to be group effort and anyone that joins is warmly welcomed.
#photofriend – This is a group of photographers enjoying each others photography. If you post photography consider joining this group.




Now part of this discord group:
Be sure and check out @steem-ua Get Upvoted by @Steem-UA
Here is a great link for a post written by @cryptocpus for more information. The discord link is on that post.
Follow @Steem-UA to know when these projects come into fruition.


Thanks for visiting,
@rebeccabe
upvote, comment, resteem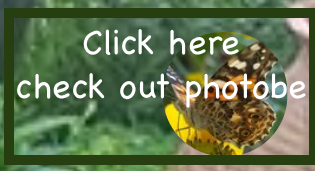 Made by - @rebeccabe