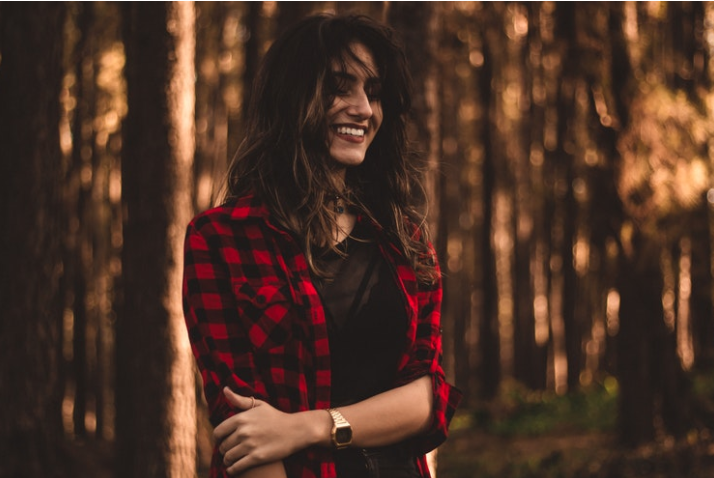 It seems as though being grateful is a quality that's been forgotten. I, myself, forgot how to be grateful for a long time. The truth is, you can be grateful in the most difficult of circumstances. You can be going through a rough financial situation and still be grateful. You can be having family problems and still be grateful.
You can be grateful, not about the problems that you do have, but the problems that you don't that many other people have to go through. If you have a roof over your head, be grateful. If you have food on your plate every night, be grateful.
Yes, it's very easy to say to be grateful for these things but it isn't easy to put this into practice. This is obviously because you might haven taken these privileges for granted for years and might not have even taken notice until reading this.
It only helps you; gratitude actually makes people happier. Studies have shown that practicing gratitude actually makes you a happier person overall. This makes sense because instead of focusing on the seemingly negative aspects of your life, you choose to focus on the positive, which in turn makes you happier. People with more pessimistic attitudes are generally much unhappier than those who practice gratitude.
Why are we so ungrateful? As I said before, it's very easy to take things for granted. But take a look around--it seems as though the poorest of people are the happiest and the wealthiest are the most depressed.
When all (or many) of our needs are being met, it's easy to forget to be grateful. Our privileged lives become the new "normal" for us and we forget to reflect on how good we have it. On the other hand, I'm not saying those who are poor can't be sad. However, they often times have a deeper appreciation for the little they do have, which definitely contributes to overall happiness.
Not only does practicing gratitude improve your mental health, but it also improves your physical health. Grateful people report feeling healthier than other people and actually experience less pain. Grateful people also sleep better too. Gratitude improves one's life dramatically once it's really put into practice.
Another benefit of practicing gratitude is higher self-esteem . Too often, we can compare ourselves to others and wish we had what they had, did what they did, etc., yet we aren't grateful for the things and people we already do have. In practicing gratitude, you can appreciate what others have and do without feeling the need to compare yourself to them.
Again, choosing to be grateful isn't a matter of whether or not you're in a "good" position in life. You can be grateful at any stage in life and still reap the benefits of it. So make a consistent habit of reminding yourself of what you're grateful for and watch your world change.