When I was growing up, I was always taught that seeing things through and "stick-to-it-iveness" were high virtues to strive for. We were determined people in my family; this was no place for quitters.
As I made my way through college and onto the working life of a young adult, I came to see the wisdom of those lessons... seemed like everywhere around me, people would start into things and then almost immediately give up again, almost as soon as they discovered it was hard work, what they had undertaken.
I would get pretty judgmental, too... thinking of these people who quit easily as "losers."
Misplaced Loyalty?
In retrospect, perhaps I could have learned a thing or two from the quitters in my life.

This is a really promising post...
I might have learned not to keep plugging away at things there were bound to fail, just because I was too proud and stubborn to bail out before incurring a major financial loss, or psychological damage.
Like that one time when I stayed for another 12 years in a marriage that had effectively ended after two years.
Like that one time I kept working at a business that never seemed to progress beyond breaking even (at best)... choosing to be part of something that was "going sideways" for ten years.
Like that one time I had invested in a high tech stock of a company that seemed eternally promising, but kept making the wrong choice every time opportunities came along. Sure, I eventually sold the stock for about what I paid for it... eight years later. I could pretty much have thrown a dart at the NASDAQ stock listings and tripled my money with any other stock.
"Don't let anyone ever be able to call you a quitter!"
Lessons Learned...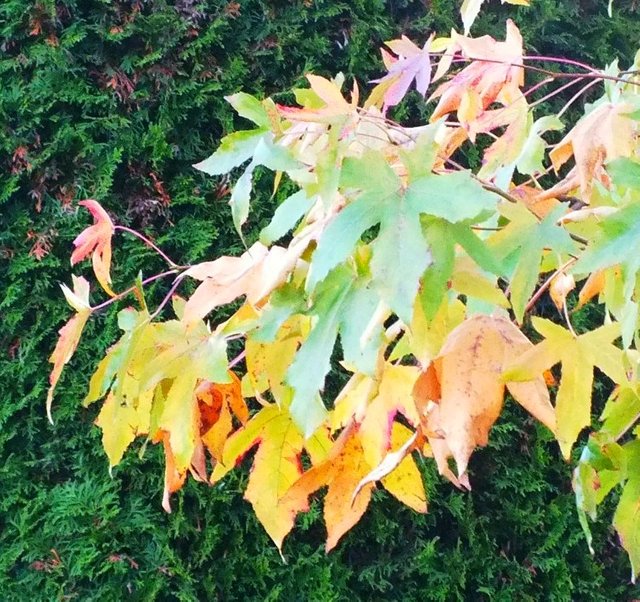 Fall leaves
Of course, "quitting" isn't the same as simply knowing when "enough is enough." Giving something "a fair chance" and then moving onto something else with a better chance of succeeding also isn't "quitting."
Maybe this is elementary to a lot of people, but for those of us who were taught to never quit, there is an "art" to learning what it means to give something a reasonable chance to live up to expectations and then moving along to something else.
My worries were always "too soon, too soon, too soon!" anytime I had thoughts of quitting. Married to those words were the idea that "things would change and get better." 
In time, I have come to recognize that a thing I share in common with many of my non-quitting peers is a possibly excessive sense of idealism and optimism. We sincerely do believe something bad — a situation, a job, a person's behavior — is going to change for the better.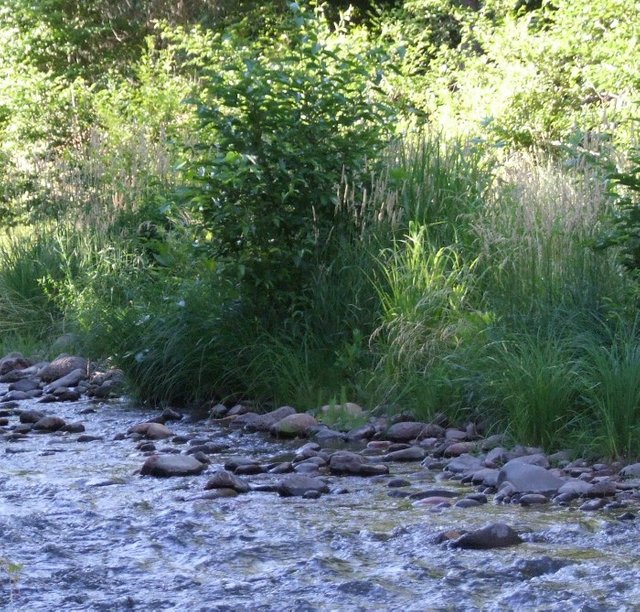 By the water's edge
Most betting people — sensibly — wouldn't put money on those bets.
Optimism tends to believe in change; realism concerns itself more with what has shown itself to actually BE.
It's like people who come into our little art gallery here in town and say "Oh look, art pottery! I took a pottery class once, I should learn to make those!"
In the mind of the optimist, the picture is "oh yes, that's marvelous!" while in the mind of the realist rests the question "Yeah, but WILL you?"
Timeframes Vary, of Course...
There are many things to consider, with the Fine Art of Quitting.
Timeframes and context matter. 

One of our fiery sunsets
For example, I have "quit" the idea that Steemit is magically going to develop into the "quality content based" social blogging venue I thought it was going to become, 18 months ago.
But I have NOT quit the idea that Steem and Bitcoin are worth investing in, as they may be part of what holds the key to the future.
Relationships have their own parameters. 
And sometimes you have to apply a sort of "cost benefit analysis." Sure, your lover has anger management issues, and sure they may eventually decide that it's a problem they need to address... and they will "magically snap to," and become better human beings. But how many years of your life — where you could be somewhere else, being happy — are you willing to give up, while waiting for that particular lightning to strike?
And does it make you a "quitter" to not keep waiting... beyond a certain point.
Probably not.
Thanks for reading!
How about YOU? Do you consider yourself a good "quitter" or do you tend to "hang on too long" to things, ideas and people? Or, conversely, do you tend to quit too soon. Have you ever been accused of being a "quitter?" How did that feel to you? Leave a comment-- share your experiences-- be part of the conversation!


Animated banner created by @zord189
(As usual, all text and images by the author, unless otherwise credited. This is original content, created expressly for Steemit)
Created at 180828 00:09 PDT