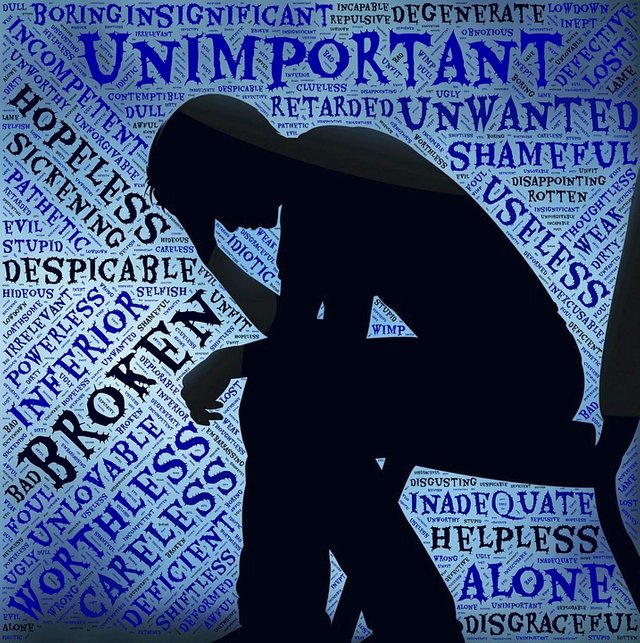 "I actually think that if someone has suffered so many years of abuse by her family and then by the medical Field and the mental Health field he/she has the right to Choose euthanasia if they believe there is no hope for remission or cure. People can not afford your costs— or Doctor after doctor— label After label– medication — being someone's chemistry experiment or an intriguing case to a therapist… No… More abuse… Let him or her have control… Peace… Let him or her win FINALLY!!!"
https://kellybroganmd.com/euthanasia-last-stop-for-depression/
The above is a quote from the comments section on a site I visited. Whoever left that comment, I totally agree with particularly in reference to (lack of) mental healthcare, which I believe is a problem worldwide and really bad in the US.
If I had a dollar for everytime I heard, "Well, you look fine...." I'd be rich. The stupidity of the general public still astounds me! Like there is legitimate medical literature and testing to back up the fact that depression is REAL! Scans of those with bipolar disorder look different from "normal" scans.
Interestingly, many mentally ill people are incredibly intelligent but LACK OF LOVE from friends/ family/ loved ones, general social support, and poor outreach from the medical communinity has placed these individuals at extreme disadvantage for normal, everyday societal function and livelihood.
If you're clinically depressed, it's not a "case of the blues" no, you need to be medicated or in therapy. I have had both. The counseling I really felt like the quote above and the counselor thinking, "cool my three o'clock" crazy bitch is back again." While I do think many counselors do care and try to help their patients, many don't. They'll have you in there for months TALKING and no closer to a resolution than the day you went in. The psychiatrists from what I've seen do NOT read the counselors notes to ascertain a better medication regime.
Instead it's just like:
Psychiatrist: meds working?
You: yea...then you're ushered out with a new script
Or
You: no they aren't ...
Psychiatrist: you suicidal???? I can't let you leave here!
Of course whether you are or not you generally say no because they can lock you up in a psych ward for saying that!
I've said "no" before to only get a barrage of questions about all my steak knives, nerf guns, and recent purchases of razor blades. Okay, I slightly embellished that but you get it.
Somedays I'm "okay" but still in pain. PTSD doesn't help that. At what point do I quit being treated like a chemistry experiment and get real care?
Isolation tanks should be a prescribed treatment option. Complete sensory shutoff for therapeutic reasons. An alternative to addictive anxiety medications. I haven't done one yet but want to.
I hope in my lifetimesome real thought towards suffering individuals regardless of "how they look" will take place.
I've known people going through electric convulsion therapy (ECT) & were no better. Those of us suffering aren't lazy; we just need help. It's hard to hold down a job when you're mentally ill. If nothing can cure us, why should we be prohibited from a comfortable hospital bed where a caring physician administers a nice cocktail of bye-bye drugs?
Physician assisted suicides shouldn't just be only reserved for the terminally ill with less than six months to live. It should be an option to treatment resistant mentally ill people.
Apprently in Belgium it is easier to get a physician to help you with severe untreatable depression. But in the states no. I read one report where even the terminally ill had to sign something , wait 20 days and if they still wanted it, they got it. You're TERMINALLY ill and then the best palliative care isn't going to change that but you have to wait 20 more days.
Thoughts? I'm sure this is a highly debated issue. I wonder what laws will be passed in the future to help untreatable mentally ill people? Would love to hear from you. Drop a comment below. Be a part of the conversation!
header photo courtesy of pixabay
some info obtained from here
https://en.m.wikipedia.org/wiki/Assisted_suicide_in_the_United_States