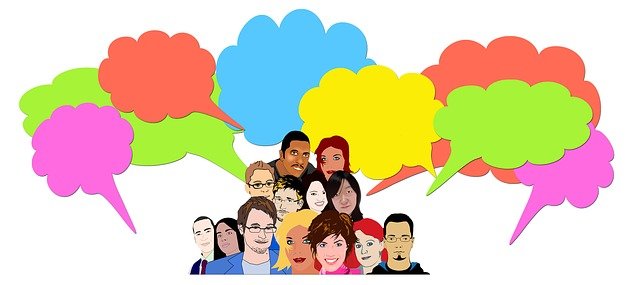 Image Source
Welcome back!!! If you have been following my weekly blog posts, you will see that I have changed the name of it. I did this to help others understand better what these blog posts are about. So instead of being a basic check-up, it is now an awesome party for everyone. Here's my thought of the day…

Dialogue
Majority of the time, change doesn't just happen magically. It takes hard work, determination and some negotiation. Before any of this can be done, there has to be some sort of dialogue. Without it, the process stalls and dissolves away.
One of the biggest issues right now are guns and gun control. There are some who want stricter gun laws. Then there are the others that feel it's not guns but more about mental health. Both sides could be right but all they are doing are pointing fingers at each other. This along with criticism and hatred towards others is only making the situation worse.
I plan on writing a blog post about this in the near future to go more in depth on this topic. The changes necessary to help improve the world can only begin if we talk to one another. We have to take the time to sit down and listen to the other side. Stop pointing fingers at each other and start creating more dialogue!!!
I am looking forward to reading and sharing your work. Thank you for visiting and be sure to leave your link below in the comments. Until my next post... Share. Inspire. Conquer.

Here are some guidelines everyone needs to follow:
Share only one link below in the comment section please. Also, don't just drop a link and run. Give a little explanation about it.
The link you share can be whatever you want and not about the blog post
If someone comments on your link, please return the favor towards their link.
Comments will be moderated. Any inappropriate, hurtful or unwanted comments will be deleted. This is designed to be a safe place for everyone and I intend to keep it that way.
Comments are open until the new weekly blog is posted. After that, the comment section will be closed.
I encourage everyone that leaves a link to also share this blog post. Working together will help us grow faster and reach more people.