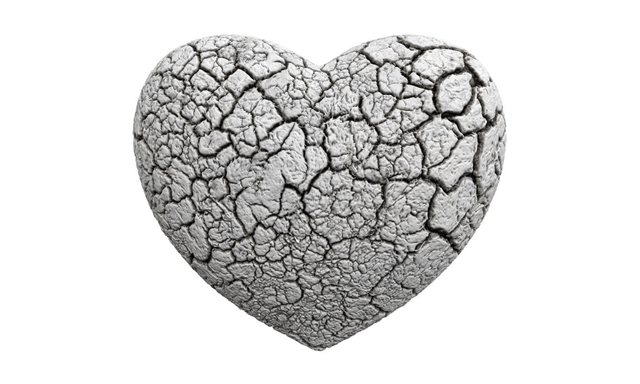 It was during a family gathering when uncle Jim told his wife, while delivering some sort of speech, " ... I am committed to you ... ". I immediately wondered why he didn't say " I love you", but soon excused his gaffe as their age (70's) and time together (nearly 20 years) dawned on me. And because they are each other's second spouse, I couldn't help thinking of whether it was when their 'love' transitioned to 'commitment' in their previous marriages that they decided to call it a day. After all, falling out of love is the number one reason for divorcesref.. Also, I couldn't help recalling Juan, an Argentinean man, former neighbour of ours, who was in his mid-50's, and on his fourth marriage when we last saw him. I felt tempted to conclude that, perhaps, Juan's passionate love has a shorter life span than that of others.
And, isn't the many facets of love one of the great things about it?
Love exists in many ways. So much so that Leo Tolstoy pronounced that "there are as many kinds of love as there are hearts". Still, with regard to couples, psychologists mostly categorize love into two types: 'passionate' and 'companionate'. The former encompasses intense emotions such as lust, excitement, yearning and jealousy, while the latter is more often associated with milder emotions like commitment, closeness and attachment.
As you know, love has been the talk of town for thousands and thousands of years. It truly never goes out of style. That is why so much is said about it in pop culture. For example, popular belief posits that:
Romantic love metamorphoses into companionship (like I initially thought it might have happened in uncle Jim's marriage)
Popular culture also suggests that women love their boyfriends/husbands more than they are loved back.
But, because pop culture doesn't always equal fact Hatfield and her colleagues, from the University of Wisconsin, set out to investigate how truthful those beliefs are, by means of two studies.
I Do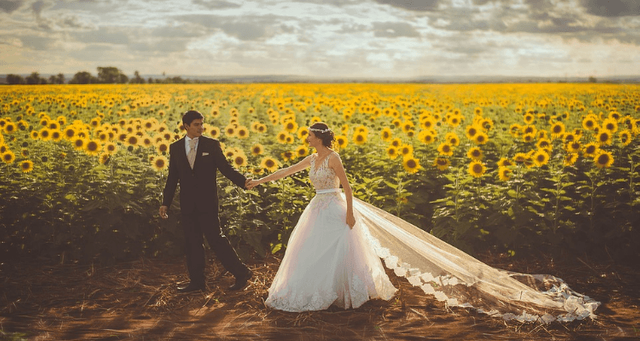 In Study 1 the researchers sent a trained team to interview 33 couples twice. The first time the newlyweds were interviewed was in a timeframe of between 3 and 8 months after they got married, and the second time was 1 year after the first interview. The brides' average age was 24, and the groom's 26. They all had been in an approximately 2-year relationship before the wedding. The group was comprised of teachers, builders, accountants, farmers and business people.
Both in the first and follow-up interviews, the participants' passionate and companionate love were measured through a scale in which the questions were counterbalanced, and the answers ranged from: (1) None at all to (5) A tremendous amount.
What were the results?
Ladies, I Have Good News & Bad News
I am going to start with the bad news, and will not sugar coat it for you.
This is what the researchers found:
There may be a real gender difference in feelings of companionate love. [...] When it comes to companionate love, women love their partners more than they are loved in return.
Ha! This immediately reminded me of this situation I had with my husband. I told him, "Hey baby, I will be finishing work at 4pm today and will skip yoga." At 4pm I went over to see him, only to find out he was getting ready for a cycle ride. "Oh for the love of Christ! I said", "What?" he replied. "Didn't I t...?Nothing ... Enjoy your ride!" 🙄 There is no frustration that can't be relieved by a gentle yoga-flow. So, I reached for my mat.
But, Love is Still In the Air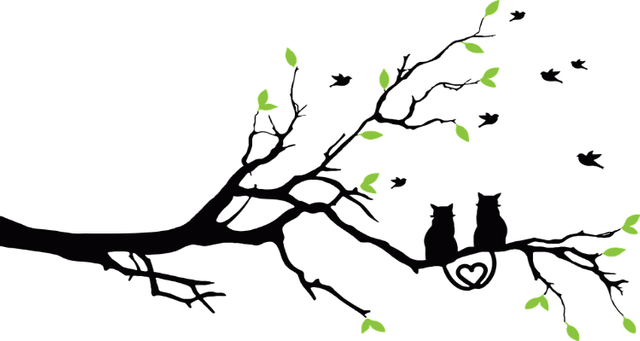 Not all is lost ladies, the findings also indicate that our other halves might love us with as much passion as we love them 😏 As the results revealed no difference in the amount of passionate love reported by men and women ref..
Whilst these set of findings partially debunk the claims popular culture make about the amount of love men and women feel for each other. The subsequent findings bring important clarifications to the beliefs that time either turns 'passion' into 'commitment', or that it 'reduces passion' and 'enhances commitment'.
As you could see, from the previous conclusions, both passionate and companionate love coexist. At the beginning of a romantic relationship they are both up there, off the charts. Moreover, it might not come as a surprise for you that those feelings that comprise passionate love: lust, excitement, yearning and jealousy decrease over time. As it was predicted and confirmed through the research Hatfield conducted with the newlyweds.
But ...
What about companionate love, though?
Sure time brings people together. It sure strengthens their attachment and commitment. Well, Hatfield and her colleagues thought so too. Nevertheless, they were surprised by what their results unveiled:
We discovered that time was not discriminating in its effects. Both passionate and companionate love diminished slightly over the course of the first year of marriage.
This brings to mind a different piece of psychological research, also about love, that I read not long ago, where students stated to believe that if in a romantic relationship feelings related to love decrease with the passage of time the 'relationship is not meant to be' ref.. By putting this rationale together with what the evidence shows, one question comes into my head: are long-term relationships dwindling, because of mistaken beliefs and unreal expectations?
A sudden vision of Juan's (our Argentinean acquaintance) fourth divorce and a possible fifth marriage just popped into my head.
Is Love Always in a Bear Market, Then?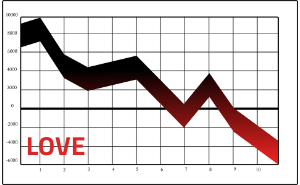 The best way Hatfield found to check this out was to conduct a similar study (Study 2) with older people, who are either married, or had been in a long term relationship. The literature shows that whilst previous studies found that for elderly men and women love is the primary factor for a happy marriage, the territory of love and intimacy in older couples has been little explored by researchers ref.. So, off Hatfield and her colleagues went.
The participants this time were 240 women whose average age was 54 and average relationship length 33 years. Here, however, the women had to answer questions that investigated the levels of feelings they felt for their partners as well as the level of reciprocity they perceived back. The results revealed a possible shift.
At the same time no gender difference was observed in companionate love at this stage of a couples' life, the authors found that:
women perceived that their partners loved them more passionately than they loved their mates
But, caution is needed here. Note that unlike in study 1, in study 2 the levels of love felt by men was not evaluated through a direct report from them. Rather, it was analysed based on their wives' perception. This could be pointed out as one of the limitations of this research. Still, assuming these women's evaluations of their partners' feelings towards them was accurate, Hatfield proposed this difference in passionate love observed in older couples, results from what men and women see as more important later on in their relationship. With men regarding intercourse and body caressing more important, and women seeing talking and being affectionate as such, instead ref..
In view of this, the authors attempted to explain this phenomenon through suggesting that the passionate feelings of men go down at a slower rate than that of women. Unfortunately, however, this notion does not match that of evolutionary theorists, who argue that in evolutionary terms sexuality arises from youth + beauty, for men; and from power + position, for women.
The Market of Love

There are quite a few limitations in this study, and as the authors themselves observed, in order to evaluate more accurately the changes in the levels of feelings of both women and men throughout their time together, these measures should be tracked over a long span of time; preferably via a longitudinal study.
In spite of this, personally, I think this overall study delivers two important pieces of information. The first is that women out there not only are, but feel passionately loved by their partners, which for me deflates the women = victims of love image that the media chooses to portray more often than not in series, movies and soaps. Most importantly of all, however, it raises awareness to the fact that it isn't only the flame of lust that needs to be revived every now and again, but that of companionship too.
Further still, above all, this study serves as a great insight.
You see, my husband once told me that successful investors are those who diversify; so then, when market X is on a bear trend, market Y might be bullish, therefore lending a solid foundation to the overall investment, allowing the investor to sit tight preventing desperate decisions from taking place. I think this same approach applies to the market of love. If, let's say, the market is down in the business of intimacy; well, it might be time to invest in closeness and friendship (this might even serve as a vaccine against resentment). In the same way, if passion is at satisfactory levels, but there is no true companionship in the relationship. It might be time to just sit, talk and have a laugh together.
Findings like this should not be seen as discouraging; particularly by the romantics out there. Rather, they should be perceived as invaluable insights, insights that help us keep a tad more realistic about what to expect from our romantic relationships and what the future holds for them.

---
Reference List:
Tolstoy, L., & Margashack, D. (1961). Anna Karenina. New York, New American Library.
Hatfield, Elaine, Pillemer, Jane T., O'Brien, Mary U., & Le, Yen-Chi L. (2008). The endurance of love: passionate and companionate love in newlywed and long-term marriages. Interpersonal 2(1), 35-64.
Langeslag SJE, van Strien JW (2016), Regulation of Romantic Love Feelings: Preconceptions, Strategies, and Feasibility. PLoS ONE 11(8): e0161087.
---

Dear Reader,
Thank you for taking the time to read my long post once again. 😊 I will have some time off next week, and heard on the grapevine that cycle rides are not going to get in the way 😏 So, I put my negotiator skills in place and promised less time on the computer in return. This means I will only be back posting on my blog in September.
I wish you all a great end of the month.
Take care & much love to you all.
🎔 🎔 🎔