# 2 PROVENCE PICTURE OF THE DAY - 'Der Colorado Provençale'
Die Ockerfelsen von Roussillon und Rustrel in der Provence gehören mit zu den schönsten Sehenswürdigkeiten der Provence. 
These are not the australian "Olgas" in the near of Uluru - NON! Thats in France!!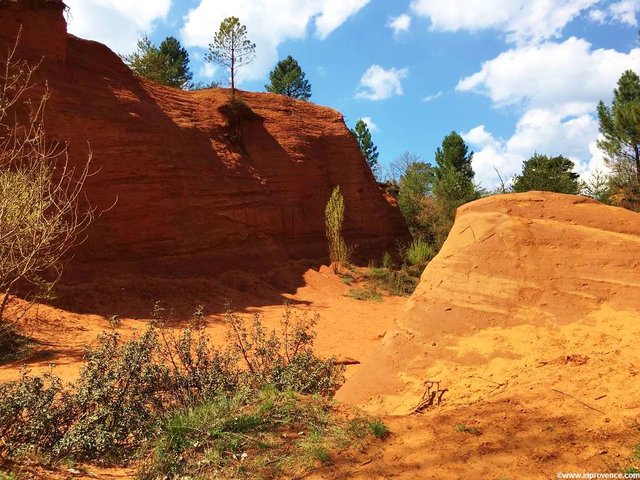 Je nach Tageszeit erstrahlen Sie in den unterschiedlichsten rot, gelb  und orange Tönen mit einer beeindruckenden Farbintensität. Der Kontrast  zum blauen Himmel und der grünen Vegetation unterstreicht diese  Farbenvielfalt. 
Mehr Infos zu dieser genialen Gegend in der Provence gibt's auf meiner Seite www.idprovence.com
 VIVE LA FRANCE