Promo-steem: In steemit it is necessary to maintain cohesiveness and communication between fellow users of steemit
Unity in steemit.
Hi friend steemians.!
Is compactness in steemit necessary?
My answer is very necessary, because why? in steemit it is very important to maintain good communication among steemit users to facilitate the publication of our writing. Because when we are compact we must support each other.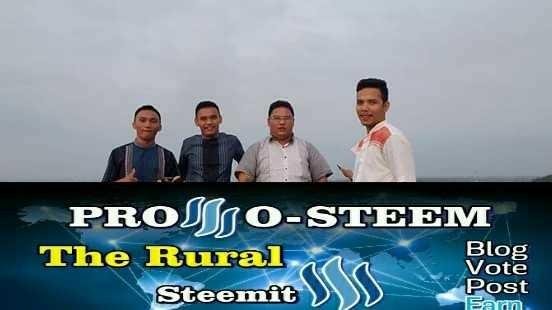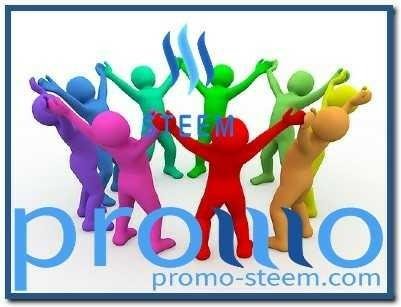 Steemit is very easy to grow if we build a community.
Well at this moment I've joined in one of the fairly large delegation community in my region.
With this community I have the opportunity to promise steemit to all people who want to change their living destiny and want to learn in writing.
Well here in this community we are in ajarka to share or keep each other compactness.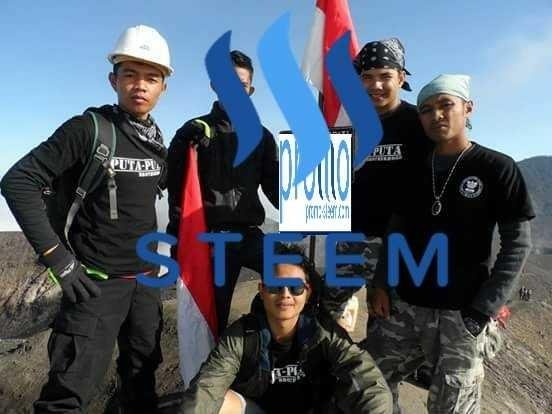 In our community we have delegates from various regions, Aceh and Padang.
The delegation from the field is a newly joined delegate, @halim91 is one of the degenerations of the field and he wants to grow with our community in steemit to introduce steemit to his comrades who are in the desert town after returning to the field.
Hopefully friends from the field want to join and study in steemit.
Karna in the padang area is still less users of steemit.
Hopefully with the delegation of our community from the fields, the people there can be more people using steemit.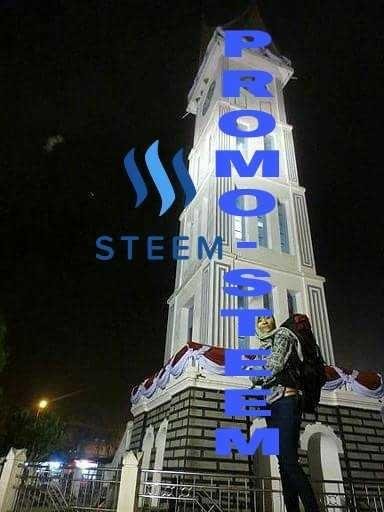 Congratulations to work, welcome promoting steemit in your area friend.
Bahasa indonesia
Kekompakan di steemit.
Hai sahabat steemians.!
Apakah kekompakan di steemit ini perlu ?
Jawaban saya sangat perlu, karna kenapa ? di steemit ini sangat penting menjaga komunikasi yang baik sesama pengguna steemit untuk mempermudah publikasi tulisan kita. Karna disaat kita kompak kita pasti saling mendukung satu sama lainnya.
Steemit ini sangat mudah berkembang jika kita membangun sebuah komunitas.
Nah pada saat ini saya sudah bergabung di salah satu komunitas yang lumayan besar delegasinya di wilayah saya.
Dengan komunitas ini saya punya kesempatan untuk mempromokan steemit kepada seluruh masyarakat yang mau mengubah takdir hidup nya dan mau belajar dalam menulis.
Nah disini di komunitas ini kami di ajarka untuk saling berbagi atau saling menjaga kekompakan.
Di komunitas kami ini sudah punya delegasi dari berbagai daerah, Aceh dan Padang.
Delegasi yang dari padang merupakan delegasi yang baru bergabung, @halim91 merupakan salah satu degasi dari padang dan dia ingin berkembang bersama komunitas kami di steemit untuk memperkenalkan steemit di pada kawan-kawannya yang berada di kota padang nantinya setelah di balik ke padang.
Semoga kawan-kawan dari padang mau mau bergabung dan belajar di steemit.
Karna di daerah padang masih kurang pengguna steemit.
Semoga dengan adanya delegasi komunitas kami yang dari padang, masyarakat disana bisa lebih banyak masyarakat mengunakan steemit.
Selamat bekerja, selamat mempromosikan steemit di daerah anda kawan...