Promo-steem: Establish good communication and cooperation in the promo-steemrural community
Hi friends steemit.
May we always be in his protection.
In doing self-development we need to expand our wings to get many networks that will help us become bigger and wider the network by utilizing many things to be gained from the utilization.
One of the things that will make a person's potential will be even better is to use everything there is and the easiest to do. Using opportunities in friendship as well as other ways can also be done so that it can easily attract a lot of interest. But in this case must be considered well as what we promote the promo-steem that has been in use by many people. One way to promote it is by joining several communities. Or it can be said to work with the community. In this case I've joined the @promo-steemrural community.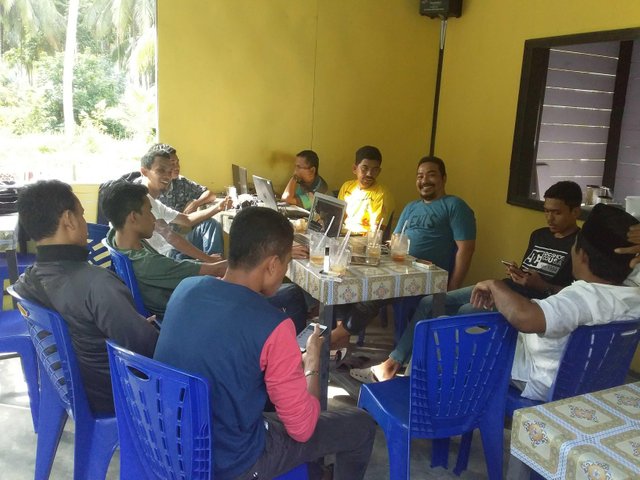 There are many benefits to be gained by cooperating with the community, one of which is broader insight. With wide insight that will provide many opportunities for us to how to advance steemit among us, so it will be easy to use the opportunity. Another way is to use the community for the event in promoting @promo-steem conducted. Usually promotions made by the community can be received quickly by the community so it will be much easier to attract the interests of the users of steemit.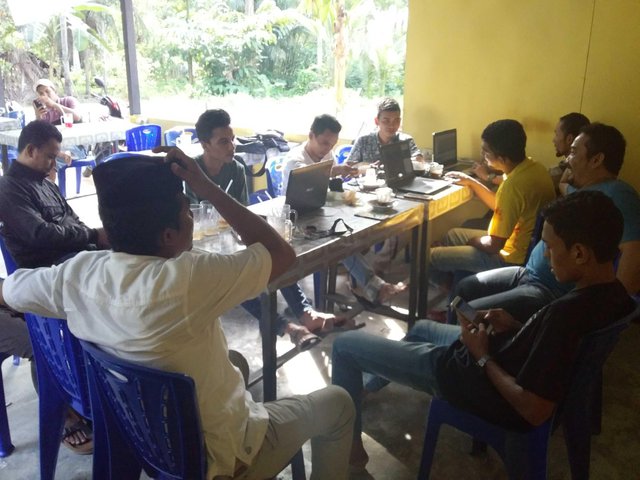 Promo-steem solution. Joining with the community will certainly increase your chances of running your routine in promoting the developed @promo-steem. By developing @promo-steem will certainly make your activities in promoting @steemit to be more advanced and certainly will make you feel satisfied with the efforts made in terms of advancing steemit of course. By joining or cooperating with some communities will certainly add friendship between steemit users. The advantage in establishing cooperation with the community is to be able to solution in the way of writing and posting your post worthy to talk about in the world of steemit.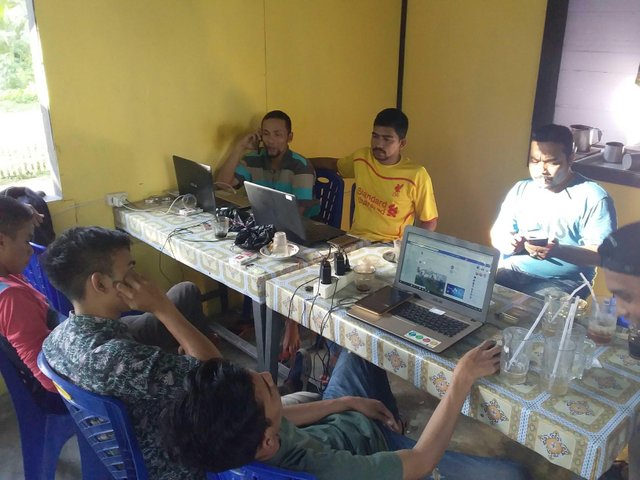 How can you make steemit faster and of course there will be many ideas from each person.
Solidarity within the community is an important thing that the community maintains. That's why a community will be solid with one another. This will have an impact on you because you will get various motivations in writing for you who will be active in digging the character yourself and make it easier for you in using steemit. Motivation is certainly emerging because of the nature of exchanging thoughts that will usually make you become more creative and of course will make you become bigger. With the cooperation of course you will find it easy in getting new sciences.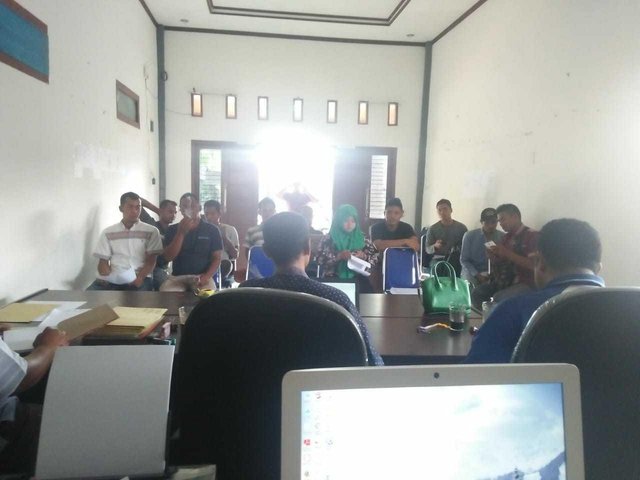 The association of a community is so vast that it will be an advantage for you for beginner steemit users. So it will not hesitate for novice steemit users to continue writing so that your writings give more value to the views of other steemit users.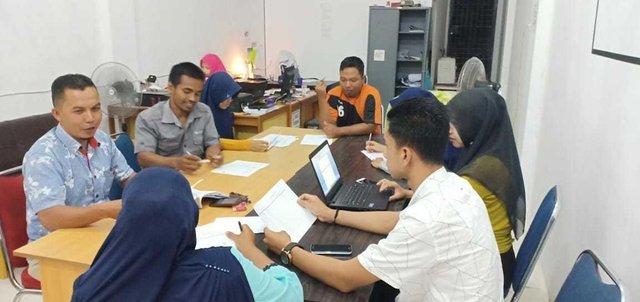 This wide network will make you think hard what will be shown to the world's steemit users in promoting @promo-steem. Usually a variety of interesting innovations will be very helpful in this case so that users will feel comfortable steemit and more trust in steemit they are undergoing. In this case very important and certainly useful in promoting @promo-steem

THANKS.
Hai para sahabat steemit.
Semoga kita selalu dalam lindungannya.
Dalam melakukan pengembangan diri kita perlu mengembangkan sayap untuk mendapatkan banyak jaringan yang akan membatu kita menjadi lebih besar dan lebih luas jaringan dengan memanfaatkan banyak hal yang akan didapat dari pemanfaatan tersebut.
Salah satu hal yang akan membuat potensi seseorang akan menjadi lebih baik lagi adalah dengan menggunakan segala hal yang ada dan yang paling mudah untuk dilakukan. Menggunakan kesempatan dalam hal pertemanan serta berbagai cara lainnya juga dapat dilakukan sehingga akan dapat dengan mudah menarik banyak peminat. Namun dalam hal ini harus diperhatikan dengan baik seperti apa kita mempromosikan promo-steem yang telah di gunakan oleh banyak orang. Salah satu cara dalam mempromosikannya adalah dengan bergabung dengan beberapa komunitas. Atau dapat dibilang sebagai bekerja sama dengan komunitas tersebut. Dalam hal ini saya sudah bergabung dengan komunitas #promo-steemrural.
Ada banyak keuntungan yang akan didapat dengan menjalin kerja sama dengan komunitas salah satunya adalah wawasan lebih luas. Dengan wawasan yang luas sehingga akan memberi banyak peluang bagi kita untuk bagaimana caranya agar memajukan steemit di kalangan kita, sehingga akan dengan mudah dalam menggunakan kesempatan tersebut. Cara lainnya adalah dengan memanfaatkan komunitas untuk ajang dalam mempromosikan @promo-steem yang dilakukan. Biasanya promosi yang dilakukan oleh komunitas dapat diterima dengan cepat oleh para masyarakat sehingga akan sangat lebih mudah untuk menarik minat para pengguna steemit.
Solusi promo-steem. Dengan bergabung bersama komunitas tentunya akan menambah kesempatan bagi Anda dalam menjalankan rutinitas anda dalam mempromosikan @promo-steem yang telah dikembangkan. Dengan mengembangkan @promo-steem tentunya akan menjadikan kegiatan Anda dalam mempromosikan @steemit menjadi lebih maju dan tentunya akan membuat Anda merasa puas dengan usaha yang dilakukan dalam hal memajukan steemit tentunya. Dengan bergabung atau menjalin kerjasama dengan beberapa komunitas tentunya akan menambah persahabatan antara pengguna steemit. Keuntungan dalam menjalin kerja sama dengan komunitas adalah akan dapat solusi dalam cara menulis dan memposting postingan anda yang layak untuk di perbincangkan di dunia steemit.
Bagaimana cara Anda dapat menjadikan steemit menjadi lebih pesat dan tentunya akan ada banyak ide yang didapat dari masing-masing orang.
Solidaritas dalam komunitas itu adalah hal yang penting yang dipertahankan oleh komunitas tersebut. Karena itulah sebuah komunitas akan saling solid satu sama lain. Hal ini akan berdampak pada Anda karena akan mendapat berbagai motivasi dalam menulis untuk Anda yang akan aktif dalam menggali karakter diri serta mempermudah bagi Anda dalam menggunakan steemit . Motivasi tersebut tentunya muncul karena adanya sifat saling bertukar pikiran yang biasanya justru akan menjadikan Anda menjadi lebih kreatif serta tentunya akan membuat anda menjadi lebih besar. Dengan adanya kerja sama tersebut tentunya Anda akan merasa mudah dalam mendapatkan ilmu-ilmu baru.
Pergaulan sebuah komunitas itu sangatlah luas sehingga akan menjadi keuntungan untuk anda bagi pengguna steemit pemula. Sehingga tidak akan membuat ragu bagi pengguna steemit pemula untuk terus menulis sehingga tulisan-tulisan anda memberi nilai lebih terhadap pandangan pengguna steemit lainnya.
Jaringan yang luas inilah yang akan membuat Anda berpikir keras apa yang akan ditunjukkan pada pengguna steemit dunia dalam mempromosikan @promo-steem. Biasanya berbagai inovasi menarik akan sangat membantu dalam hal ini sehingga pengguna steemit akan merasa nyaman dan semakin percaya pada steemit yang sedang mereka jalani. Dalam hal ini sangat penting dan tentunya bermanfaat dalam mempromosikan @promo-steem.
TERIMAKASIH