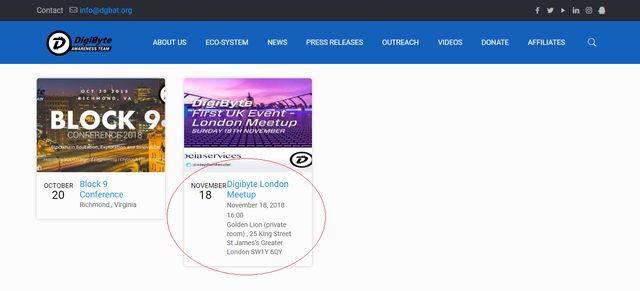 Tickets are selling out fast..!!
It gives me great pleasure to give a Massive Shout-Out to Stef @foxsteffy and Cassiopeia Services @cassiopeia6 for organising everything down in London ready for the first #DigiByte #Blockchain U.K. Meetup
Over the last couple of weeks, Stef has worked tirelessly alongside the #DigiByte Awareness Team @dffn in pulling everything together and I am pleased to say that the tickets are selling out fast.
What to expect
If you are in London on Sunday 18th November, then why not pop down to the Golden Lion for a drink between 4pm - 6pm.
Golden Lion (private room)
25 King Street
St James's
Greater London SW1Y 6QY
Free Drinks
Video Interviews
Presentations
Network
Special Guest - Jared Tate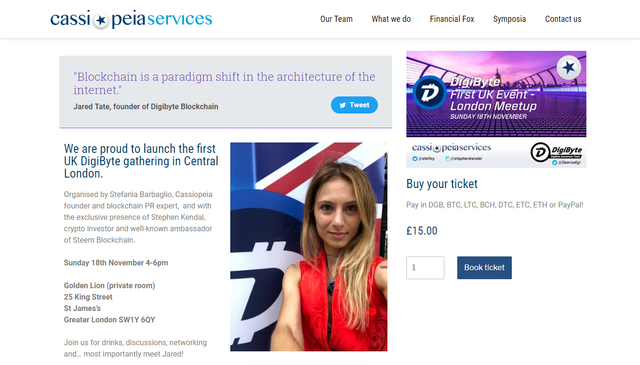 To purchase tickets, please visit the #DigiByte Awareness Team website at... https://www.dgbat.org/dgbat-events/
Promotional Video
A Promotional Video for the event has been produced by one of the #DigiByte Awareness Team members and can viewed on twitter. (Link below).
A Big Shout-Out to #AiteCoin on twitter for producing the video and I look forward to welcoming #AiteCoin to #Steemit real soon.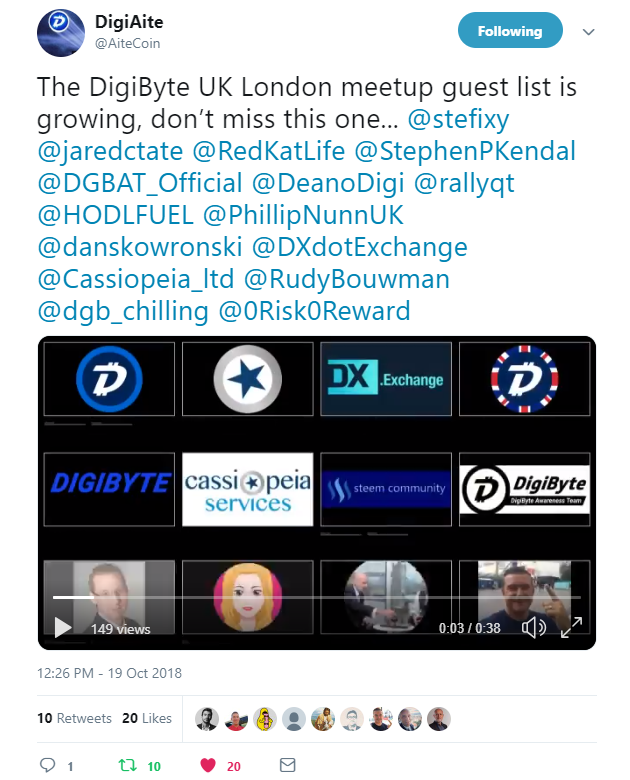 Link to Promotional Video...
This will be a great event and I am really looking forward to meeting as many of you guys down in London on the 18th November as possible.
Thanks for reading.
Stephen