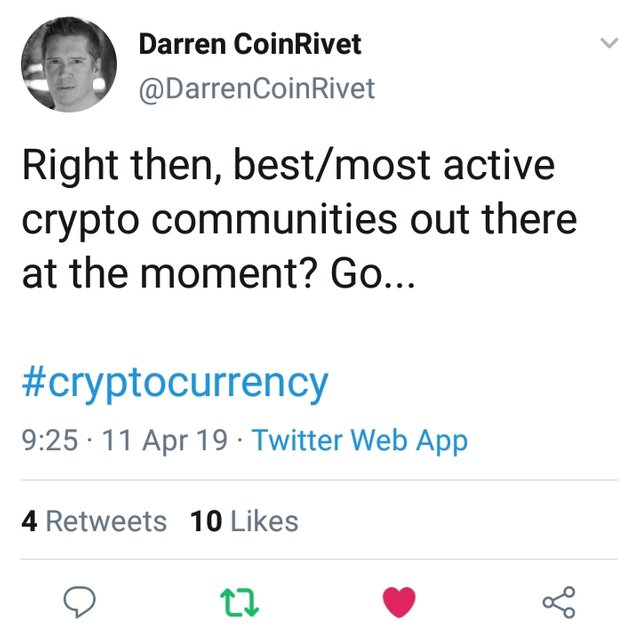 Promoting #Steem on twitter
Are you on twitter?
Please help to promote #Steem.
I was scanning my twitter feed earlier and came this tweet from Darren at #CoinRivet...
Right then, best/most active crypto communities out there at the moment? Go...
If you are on twitter, please feel free to help promote #Steem by leaving a short comment.
Thanks again for reading.
Stephen
Blog edit
Comment now added to the tweet.
A dynamic and progressive community boasting over +300 #DApps powered by their Blockchain, I would say #Steem is in the Top 5 Crypto Communities and growing fast.