Welcoming Yuya Matsuo to #Steemit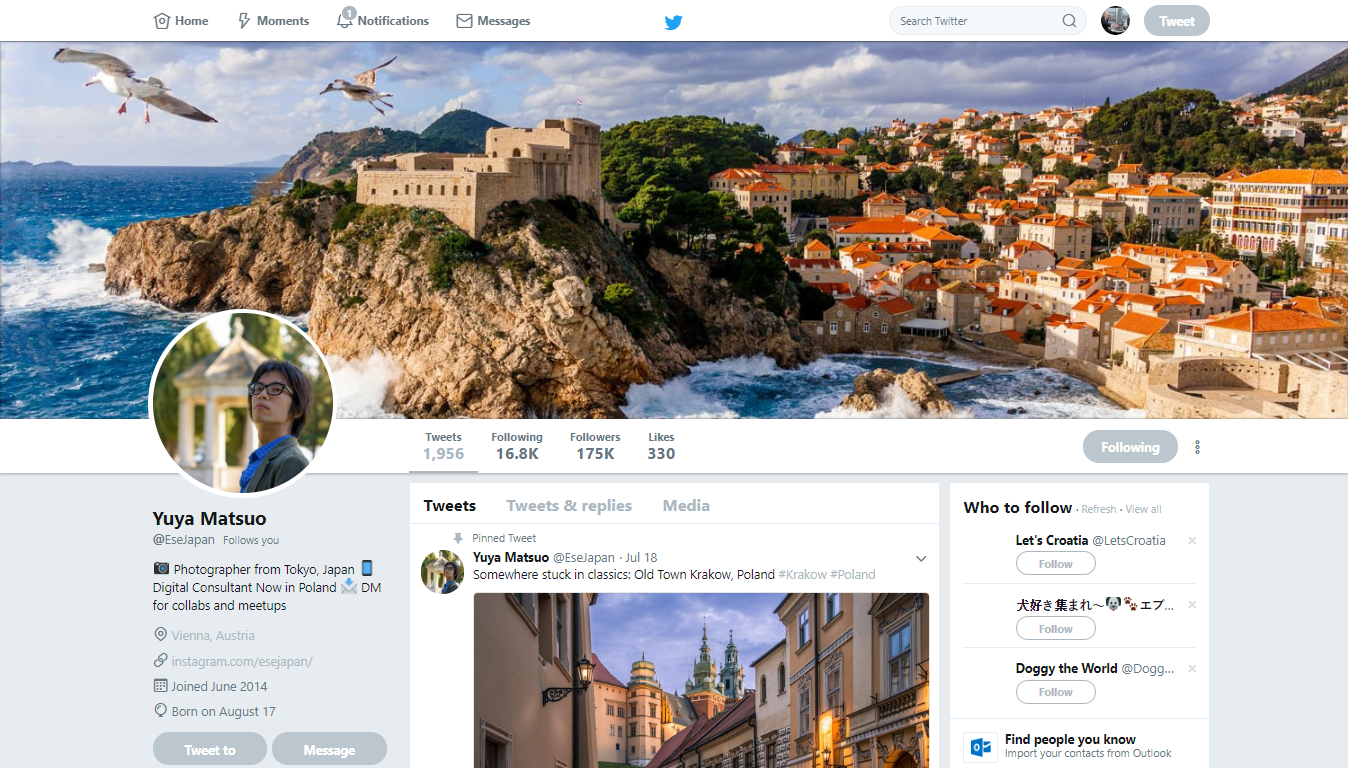 It gives me absolute great pleasure to introduce you all to Yuya Matsuo who has recently followed me on twitter.
Yuya Matsuo is a photographer from Tokyo, Japan and is now living in Poland as a Digital Consultant.
You have to take a look at some of his photographs and work. This guy is truly amazing and we have to have him in the Community
It would be absolutely awesome to see Yuya Matsuo in the Community.
This is therefore an open invitation to Yuya Matsuo to come and join us all on #Steemit and share with us his amazing work.
Yuya Matsuo - Twitter
For those on Twitter, you can follow Yuya Matsuo here..... https://twitter.com/EseJapan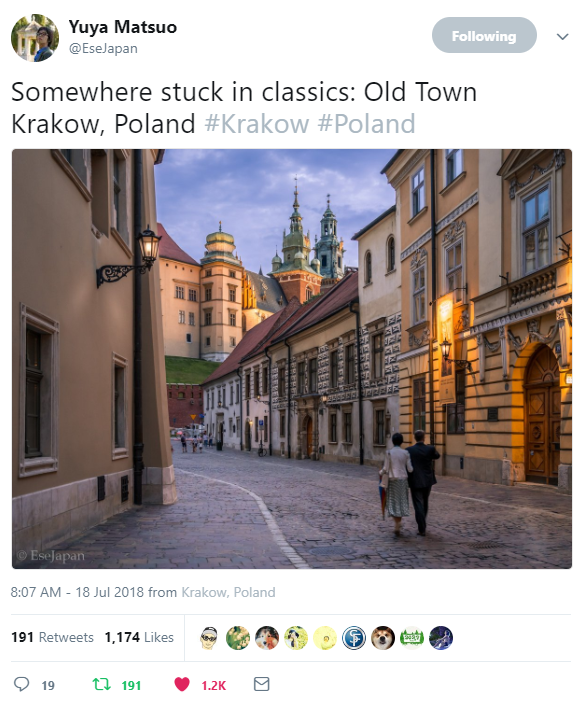 Credit: Yuya Matsuo
Somewhere stuck in classics: Old Town Krakow, Poland #Krakow #Poland
Credit: Yuya Matsuo
Credit: Yuya Matsuo
A great talent and a passion for what he does
I am sure you will all agree that Yuya Matsuo has a great talent and passion for what he does and would be great on #Steemit.
It would be a real asset to have Yuya Matsuo as part of the #Steemit Community.
Please therefore join me and wishing Yuya Matsuo a warm #Steemit welcome if he joined.
A Massive Thank You
Thanks for reading and once again a Massive Thank you to everyone around the World that has supported the recent launch of the new and exciting #steemtalent project.
Since changing my Twitter Profile, my twitter account has lit up with so many exciting, talented and new followers..!!
Stephen