#Promo-Steem - Promoting #Blockchain related: Communities, Businesses, Companies, Projects, DApps, Shows and Events around the World - #CryptoCompare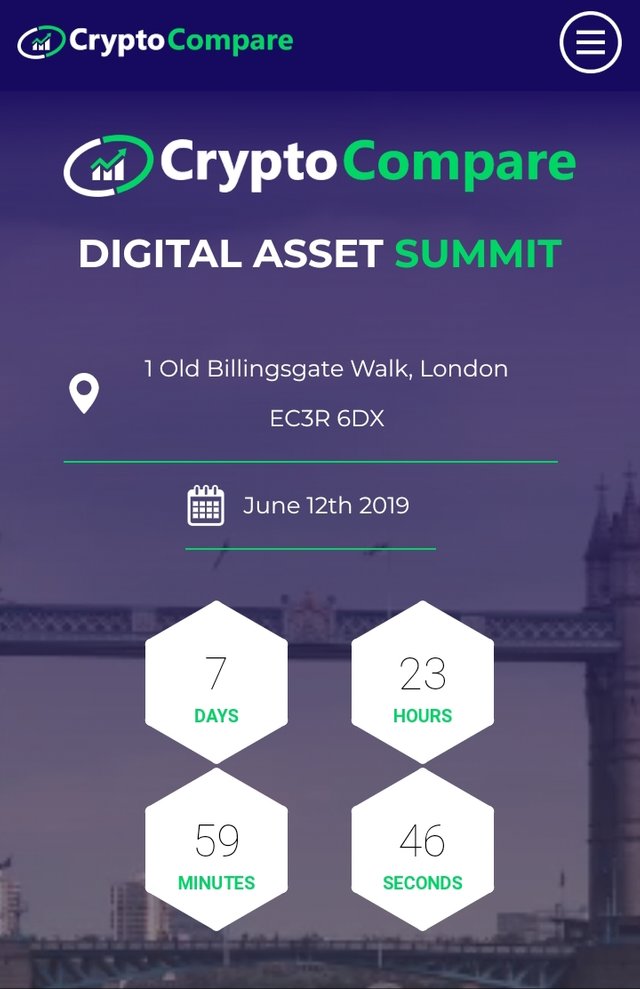 This is a big shout-out to the #Steem Community.!!
Countdown to #CryptoCompare Digital Asset Summit.!!
London - Wednesday 12th June 2019.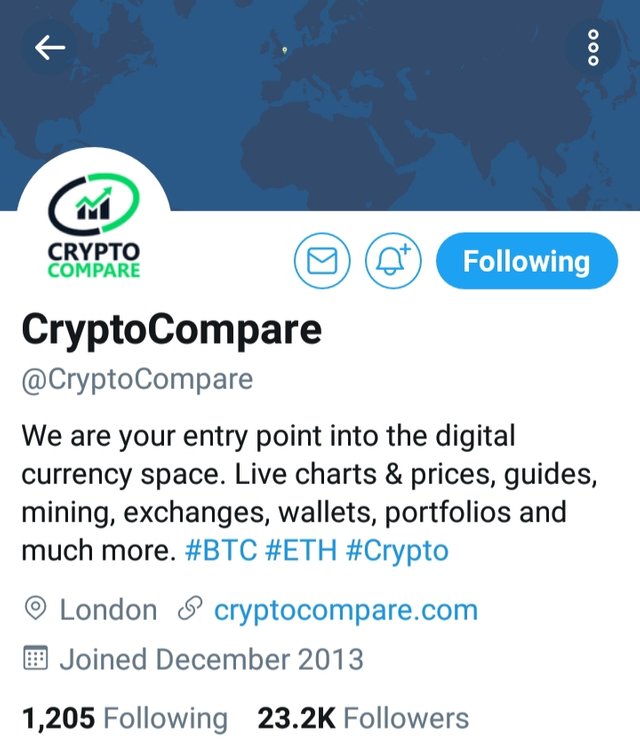 On twitter?
For those that are on twitter, you can follow the latest news and updates from @CryptoCompare here .... https://twitter.com/CryptoCompare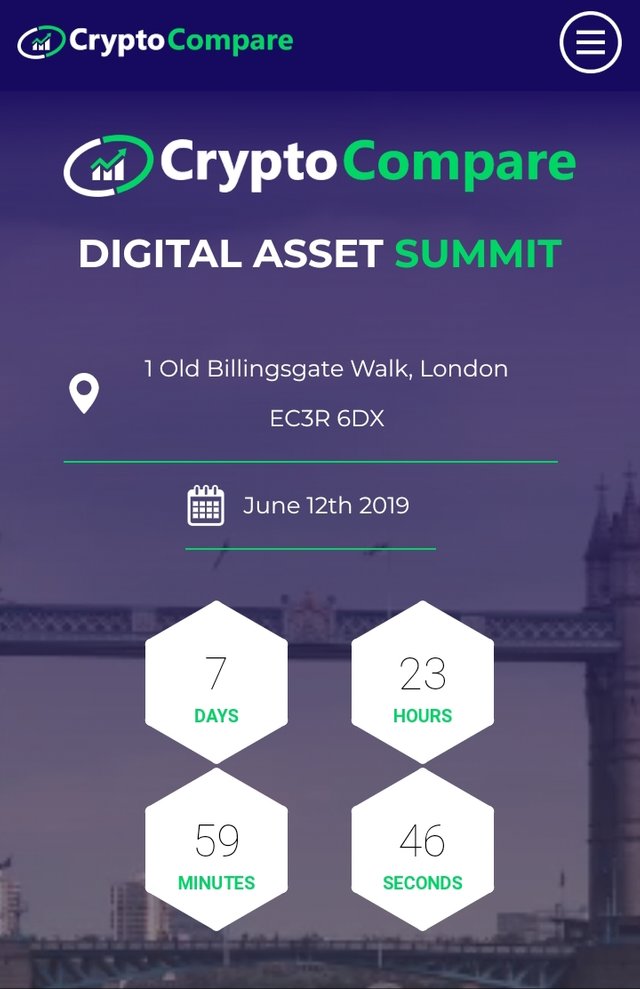 For more information on #CryptoCompare, please visit their website at... https://summit.cryptocompare.com/
Thanks again for reading.
Stephen