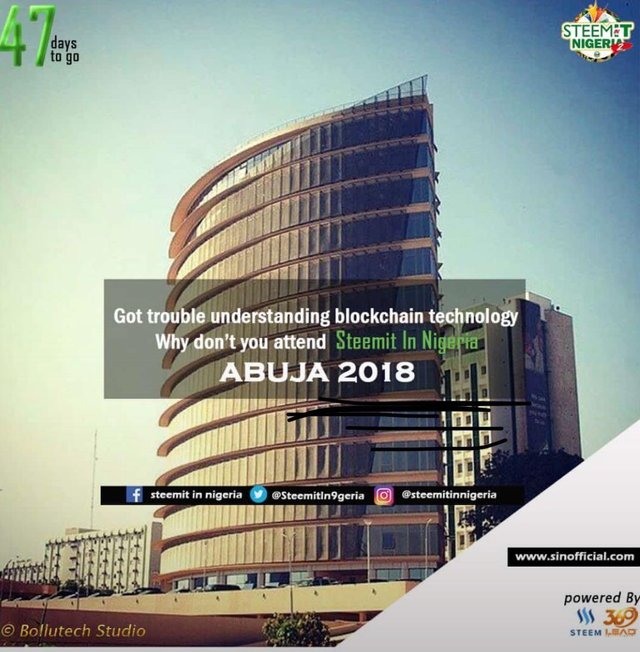 ---
It's happening in just 47days and the whole world must hear the event of SIN2 happening live in the federal capital territory of Nigeria. This piece is just a reminder to the entire steemit world and beyond as a voluntary sacrifice and decision made by me to let everyone know it's happening again in Nigeria.
---
Steemit In Nigeria is hoping to commence on 30/10/2018 till 4/11/2018 the date must be saved.
---
---
Building bigger and stronger community and creating investment opportunities on the blockchain:
The theme above and many more will be consider as more special Steemian's will be available in enlighten and encouraging Nigeria Steemian's about the big family Steemit
---
---
The following Steemian's are appreciated for there supporting these far.
---
---
More publicity about SiN2 on other social platform below and links to them
Facebook ~ Steemit in Nigeria
Instagram @steemitinnigeria
Twitter @steemitin9geria
Let's do well to visit them and make all the information go viral.
---
---
Until another time I remain 👇👇👇