I could think of no better way of promoting steemit to the public especially the investors out there after reading about Tim Cliff's Steem Blast ideology. The steem blast campaign has rocked the internet and continues to increase more awareness about steemit around the world. I've decided to use my social media pages as well to promote this campaign which is reaching multitudes of people and has great potential to reach more if we all take part in it. Am a testimony of how life changing Steemit can be and I want the world to be part of the experience steemit can bring in their lives and what they do.
I shared Tim Cliff's message on my facebook page;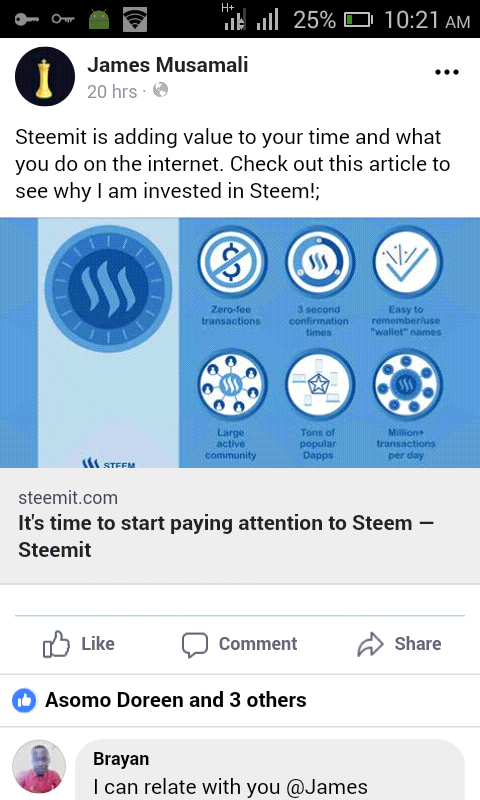 Here is the link to the facebook page;
https://m.facebook.com/story.php?story_fbid=1969878899737472&id=100001461448196¬if_t=feedback_reaction_generic¬if_id=1536403054286196&ref=m_notif
I as well shared Tim Cliff's message on my twitter account;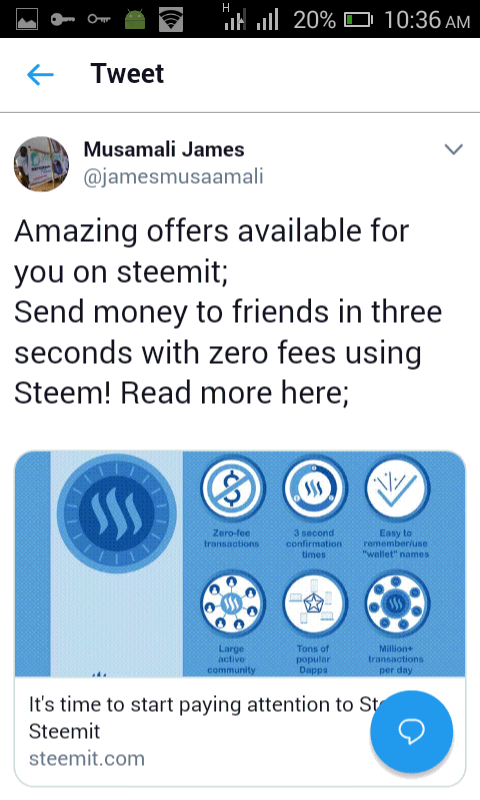 Here is the link to the twitter account;
https://mobile.twitter.com/jamesmusaamali/status/1038405912980017152
Let's all be part of this challenge together and create more momentum on Steemit. We have seen what the platform is capable of and we should share this experience around the world for more to join and be part of the family. I shared more about steemit with some colleagues who got in touch with me after seeing the messages and am glad this has opened them to the platform.. Hooray STEEM BLAST.