I have always shared about Steemit ever since I joined the platform, almost all my social media is filled with Steemit links and images!
INTRODUTION
This last days have seen a Steem blast on my Facebook Account and pages,i have also been blasting on Twitter as i shared previously here.
The shared the Steem Blast links on my two personal pages which have reached roughly 250
people only!
LINKS & IMAGES
I promoted the link by @timcliff to my Jarau Moses Facbook page as shown below.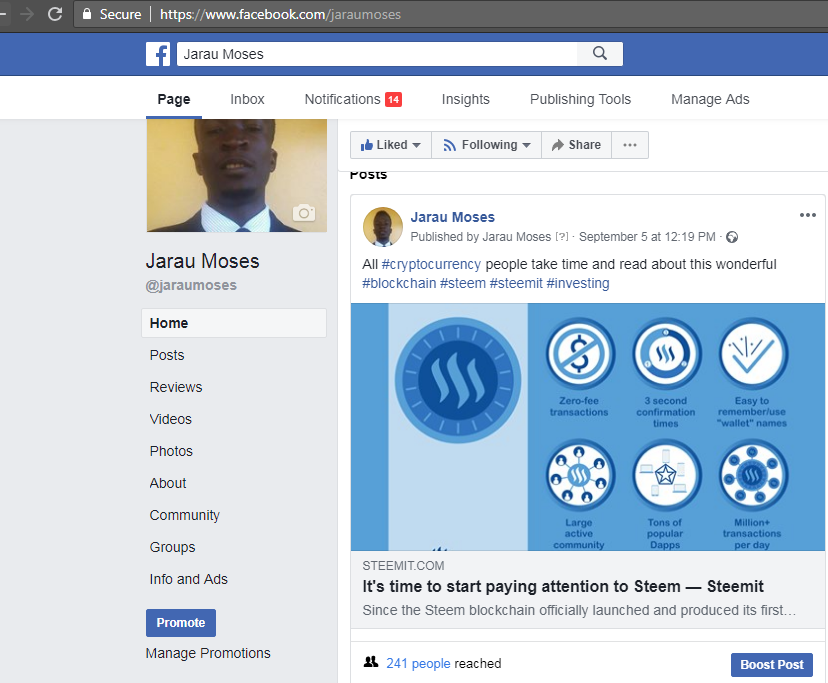 As you can see above,it reached 241 people.
You can check out the post here below from my page!
https://www.facebook.com/jaraumoses/posts/1657255767739413
I also shared to my other page called Digital Pal as shown below.This page has a few likes and it got less views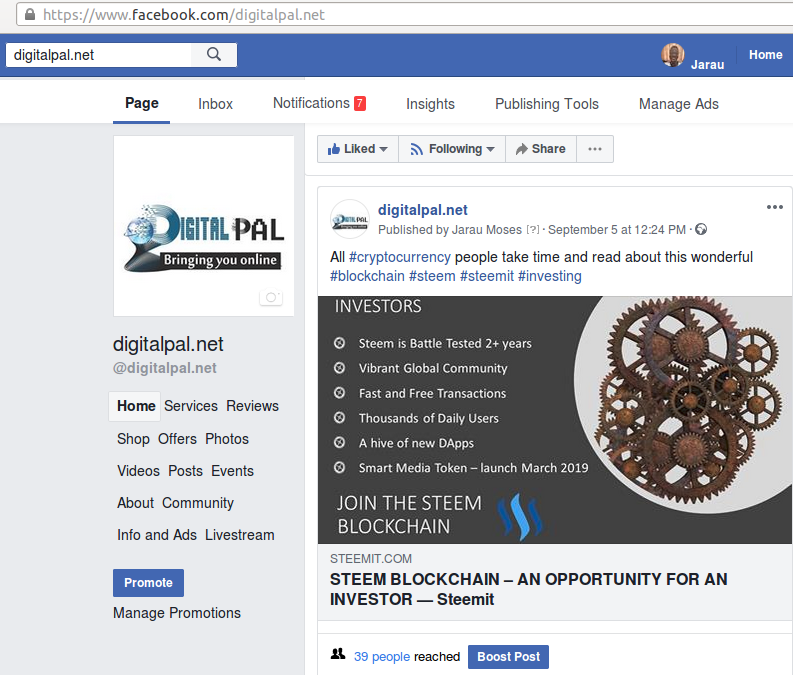 It has only 39 people reached!
You can check out the post below
https://www.facebook.com/digitalpal.net/posts/2201970860038054
I also replied on CZ Tweet as i always do,i have always followed him and hoped may be he could see my reply,which i am not sure!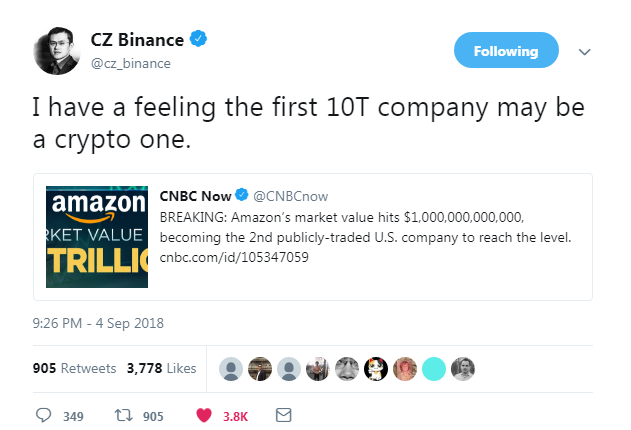 You can check out his tweet here
https://twitter.com/cz_binance/status/1037044362876608512
I replied to that tweet as shown below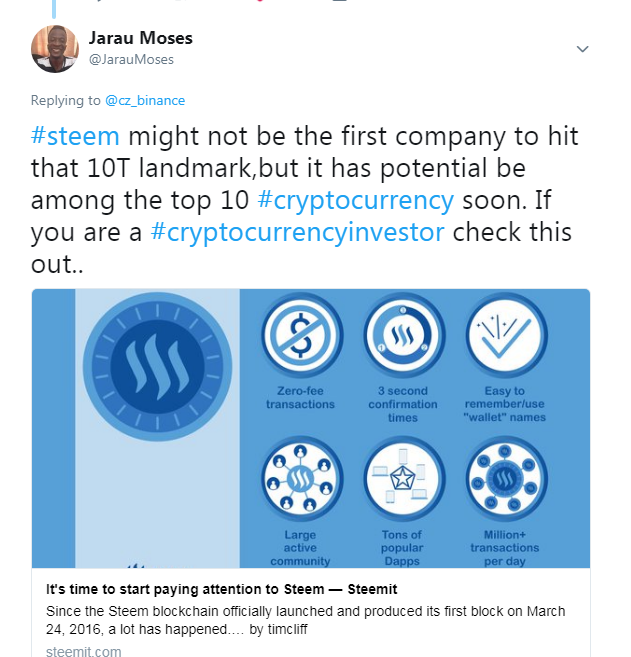 You can check out my reply here below
https://twitter.com/JarauMoses/status/1037295086747484160
The analytics are shown here below.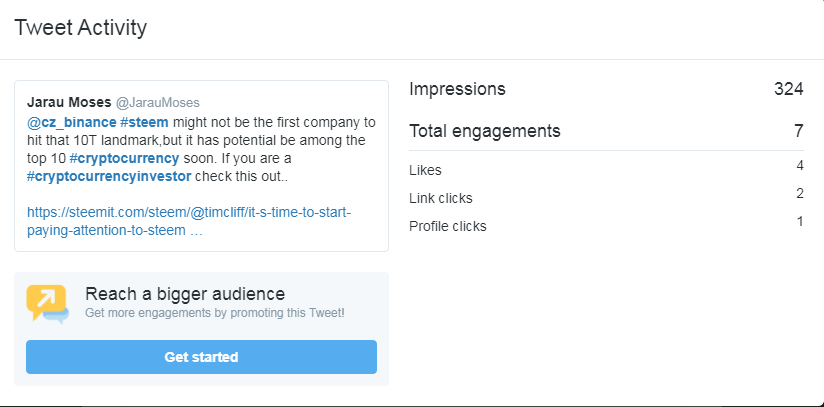 This tweet received 324 impressions....
RESULTS
Impressions 604
CONCLUSION & LESSONS LEARNED
I really love participating in this Steemblast as it helps us ll on the Steem Blockchain.I have always promoted Steem and will continue even if the Steem blast ends.!
I love promoting Steem and all its other DApps.
Love
Jarau