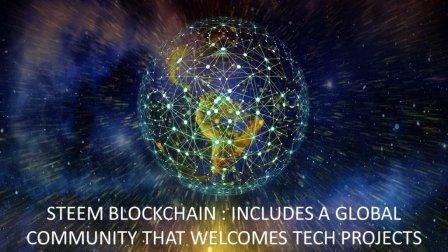 Photo from
@cryptocurator
INTRODUCTION
Surely we all have dreams to be able to please the family from the income we have, even though what we will give later is not something fancy, but enough to make our family feel enough. Of course, this will be realized if we have an investment that will produce results in the future. There must be someone who has invested for sure, be it an investment in the form of goods or money stored in the form of shares. In steemit, we also have investment facilities that are no less interesting when compared to previous types of investment.
This time I want to discuss how amazing STEEM and Steem-blockchain which has many uses if we want to learn more. In investing in STEEM, there are actually many things we can do. By having an account in steemit, we can manage our own investments stored in STEEM, such as building several projects that can help others develop their skills, and we can even become a curator for content creators.
Meanwhile, we can invest our STEEM which can be converted to steem power. Also, we can regulate or delegate steem power in developing a project which built in steem-blockchain, this will add to the asset value of our steem power. When the payment process on the account which we upvoted have been curated, there will be a share of the results of payment value that will return to our account as a curation reward. So, the higher of steem power that we have and we invested, the more profits we will get. The steem power that we have later can also be cashed into STEEM again, although the disbursement period takes time.
Uniquely, if we have STEEM in Steem wallet, if there is a process of sending transactions or receiving STEEM from someone else who has the steemit account too, it only takes 3 seconds to process it, so STEEM offers the benefits of investing, even the speed of transactions.
What do you think, really interesting isn't it?
Please check the details information in steem blast post on the @timcliff account.
LINKS & IMAGES
I shares link in my social media to blast steem information to other
LinkedIn : https://www.linkedin.com/feed/update/urn:li:activity:6442754896759394304/

Facebook: https://www.facebook.com/farafreakz/posts/10155443762486184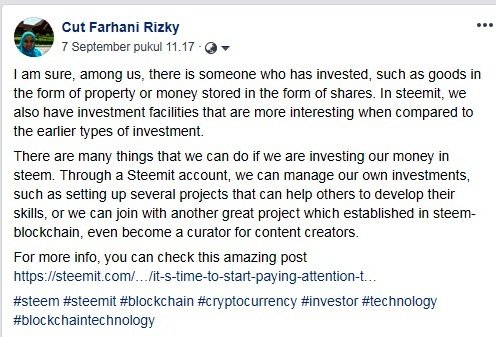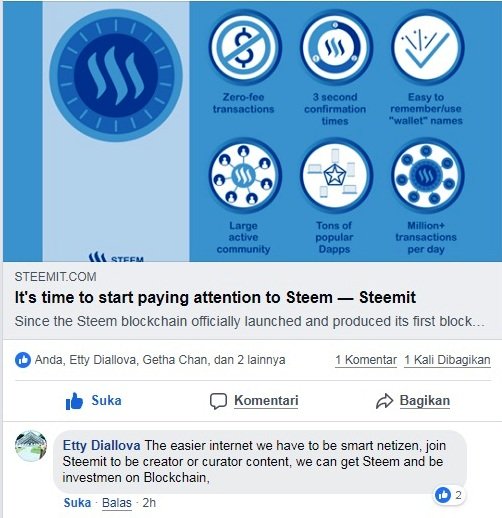 Twitter : https://twitter.com/fararizky15/status/1037918873025007616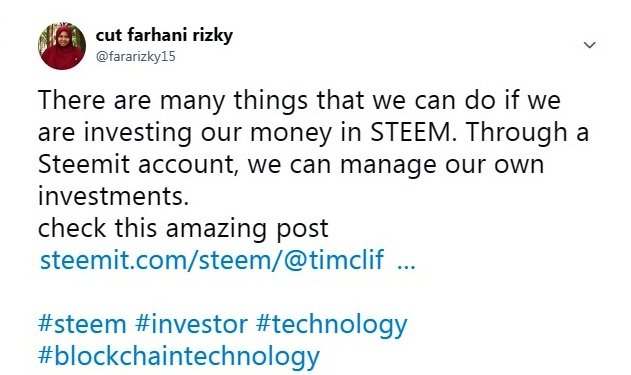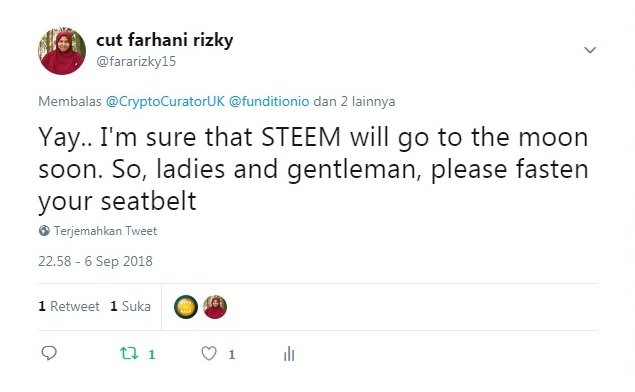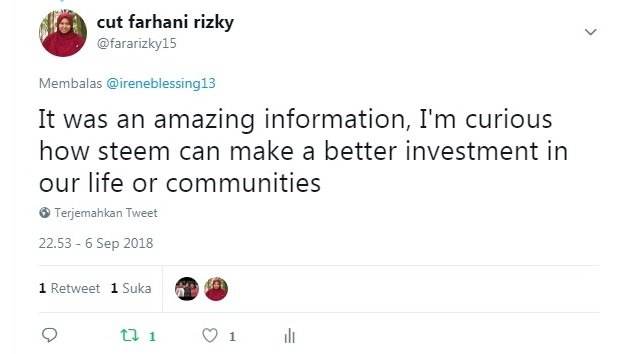 Medium : https://medium.com/@rizkyfara/how-amazing-invest-your-money-into-steem-9ee557d05728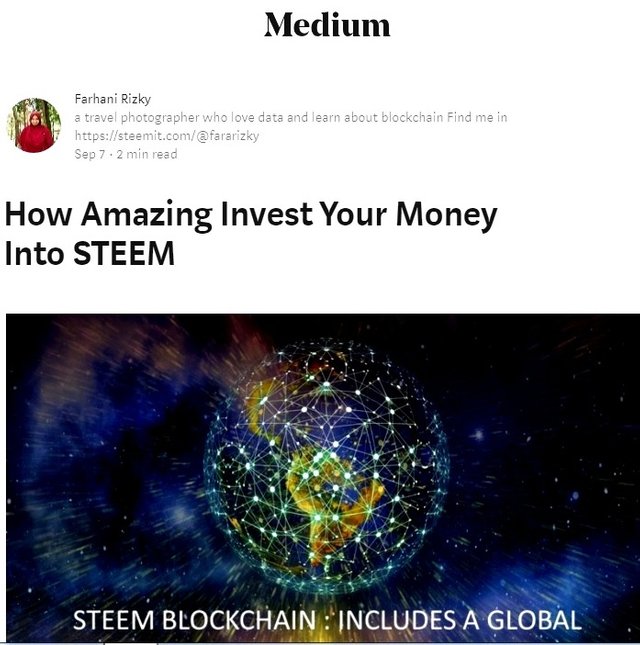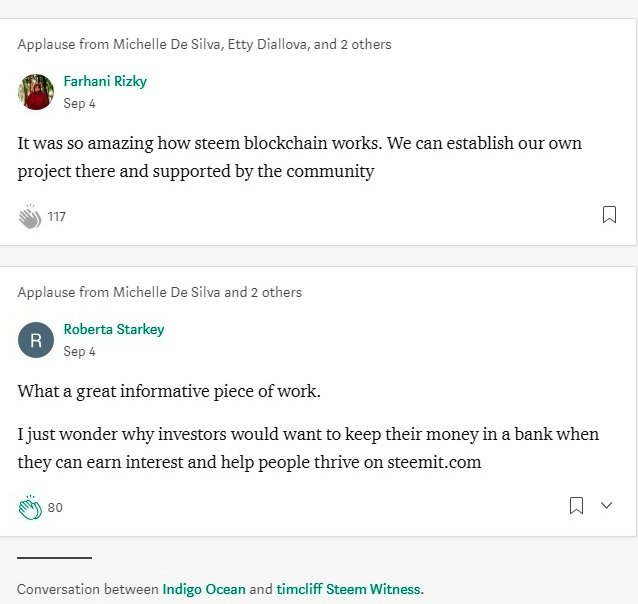 Instagram : https://www.instagram.com/p/BnaYBxUhadm/?hl=en&taken-by=fararizky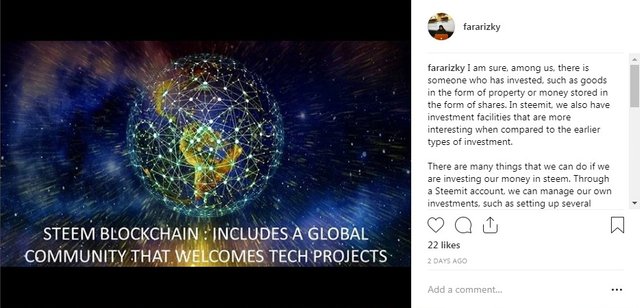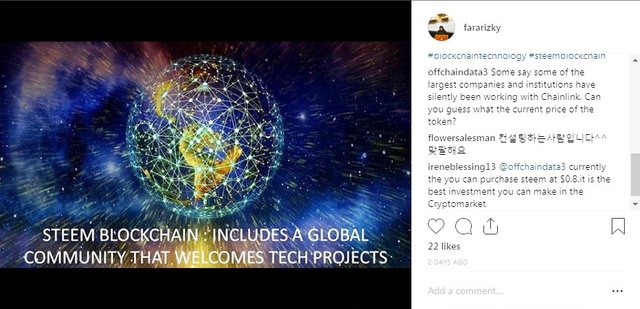 METRICS OF THE RESULT
I made the metrics for steem blast campaign to know how interested other to learn about investing in STEEM

WHAT I LEARNED
In my opinion, there are still many people who don't understand the benefits of investing in STEEM and steem blockchain, they don't even want to know and learn about it. Therefore, we must continue to make advanced campaigns to introduce the profits and benefits of investing in steem to the potential investors.