My Self And Steem Ambassador Indonesia.
Dear steemian friends..
---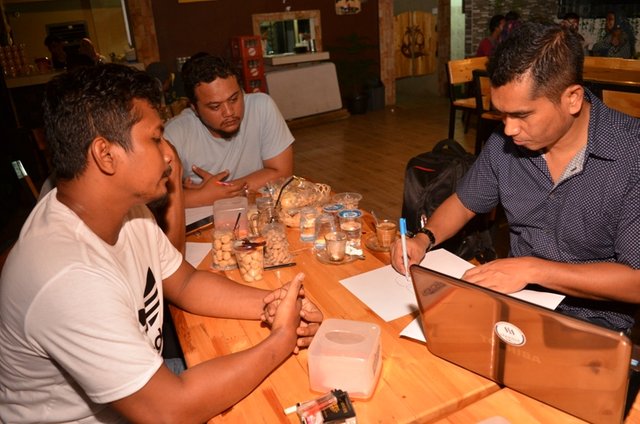 My self and @ayijufridar (Indonesian Steem Ambassador)
---
Promo-steem is one of the must and also part of the steemian synergy to continue to grow in the platform as time passes, so far the promo-steem continues to be done by steemian friends, and this has a positive impact for various circles in Indonesia, especially in introducing steem blockchain as a cryptocurrency-based platform decentralization.
Promo-steem menjadi salah satu keharusan dan juga bahagian dari sinergisitas steemian untuk terus tumbuh berkembang di platform seiring berjalannya waktu, selama ini kegiatan promo-steem terus dilakukan oleh teman steemian, dan ini berdampak positif bagi berbagai kalangan di Indonesia, khususnya dalam memperkenalkan steem blockchain sebagai desentralisasi platform yang berbasis cryptocurrency.
---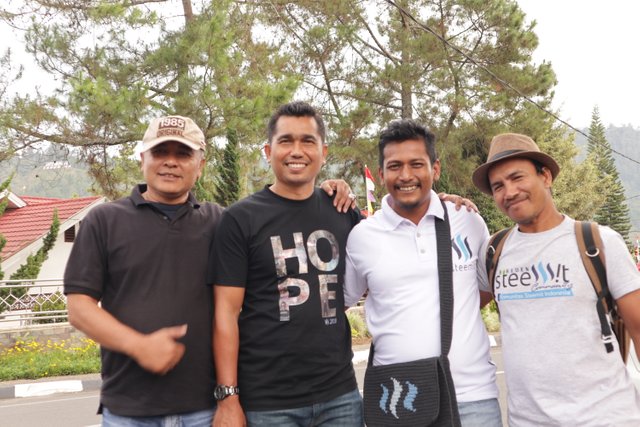 @rismanrachman, @ayijufridar, my self and @bahagia-arbi (Indonesian Steem Ambassador)
---
Promo-steem made from individuals, team and communities on a variety of both specialized and general agenda continue to be the entry point for this platform in Indonesia and especially steem blockchain which are the two digital currencies that help persuasive people's economy in the era of digital transformation currently.
Promo-steem yang dilakukan mulai dari perseorangan, komunitas hingga team dalam berbagai agenda baik khusus maupun secara general terus menjadi pintu masuk bagi platfom ini di Indonesia dan khususnya steem blockchain yang merupakan dua mata uang digital yang sangat membantu ekonomi masyarakat secara persuasif di era transformasi digital saat ini.
---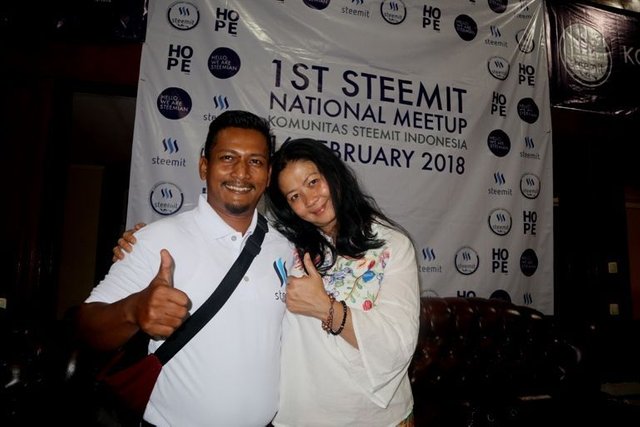 My self and @mariska.lubis (Steem Ambassador Indonesia)
---
Some promo-steem agendas made by personal, team and community have become a useful education for our community, as a form of the more enjoyed by this platform by various circles in Indonesia, of course we continue to work on introducing this platform and especially to the desire to present investors and ambassadors of steem from Indonesia.
Beberapa kegaiatan promo-steem yang dilakukan personal,team maupun komunitas telah menjadi edukasi yang bermanfaat bagi masyarakat kita, sebagai wujud semakin dinikmatinya platform ini oleh berbagai kalangan di Indonesia tentu saja kita terus bekerja memperkenalkan platform ini dan terlebih untuk keinginan menghadirkan investor dan Duta steem dari Indonesia.
---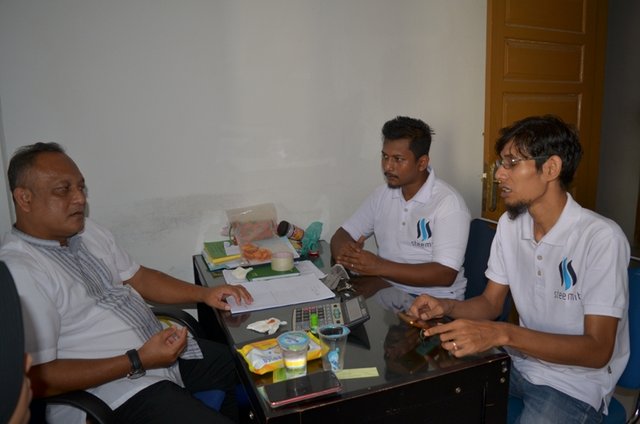 My self with @my451r (Steem Ambassador Indonesia)
---
The seriousness of continuing to develop steem blockchain in Indonesia is also evident with the addition of the Amabassador Quota in different regions with the same objective, facilitating education and knowledge of the platform to various circles, for now in addition to the existing Steem Ambassadors, plus the Amabassador has proposed the expected future application to further togetherness team in doing promo-steem in Indonesia.
Keseriusan untuk terus mengembangkan steem blockchain di Indonesia juga terlihat dengan penambahan kuota Steem Amabassador di berbagai daerah dengan tujuan yang sama, mempermudah edukasi dan pengetahuan tentang platform kepada berbagai kalangan, untuk saat ini selain sudah ada beberapa Steem Ambassador, dan ditambah lagi para Steem Amabassador yang telah mengajukan aplikasi diharapakan kedepan mampu semakin mempersolit team dalam melakukan promo-steem di Indonesia.
---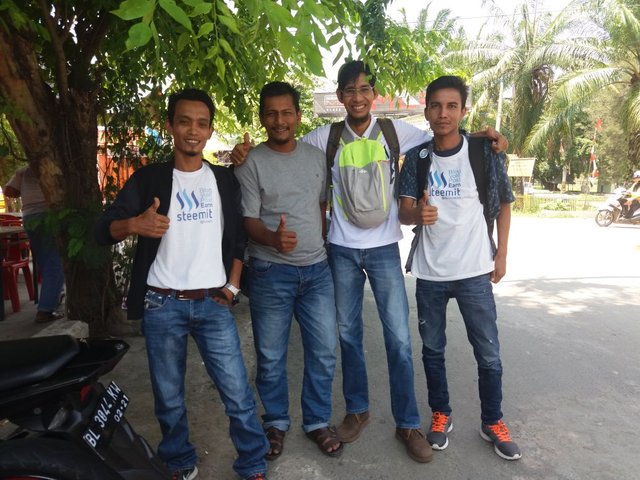 @khusairi, My self, @my451r and @herryazmi11 (Steem Ambassador Indonesia)
---
It is not unlikely that the Steem Ambassadors will be the leading pillar to introduce steem blockchain to the Government and investors to harbor common expectations in this decentralized steem blockchain platform, hoping to be a new start of the future steem blockchain development in our beloved archipelago.
Bukan tidak mungkin kedepannya para Steem Ambassador akan menjadi pilar terdepan untuk memperkenalkan steem blockchain kepada Pemerintah dan juga investor untuk melabuhkan harapan bersama di platform yang terdesentralisasi steem blockchain ini, harapan tersebut tentu saja menjadi awal baru perkembangan steem blockchain kedepanya di nusantara tercinta.
---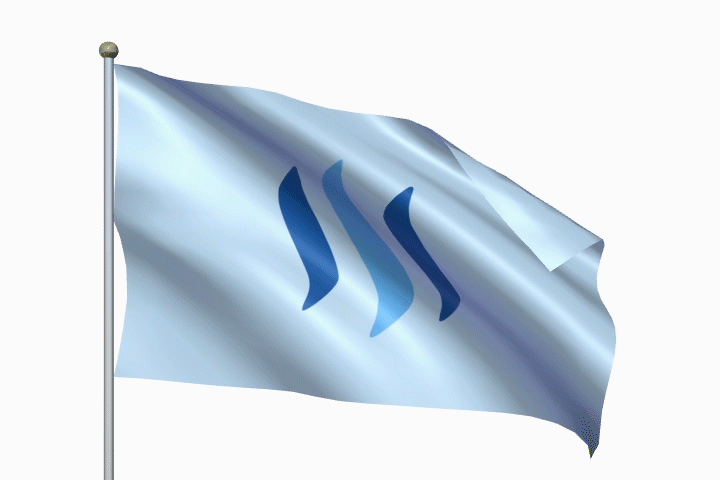 Gif by @vannour
---
To the Steem Ambassadors who have been in Approval, we congratulate the work and continue to provide the best for the development of steem blockchain in Indonesia.
Kepada para Steem Ambassador yang telah di Approval, kami ucapkan selamat bekerja dan terus memberikan yang terbaik bagi perkembangan steem blockchain di Indonesia.
Aceh, Indonesia