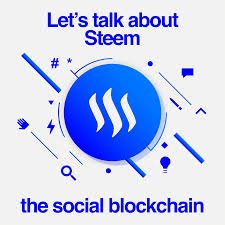 Image source
Hello everyone,today i am going to share how i managed to use my whatsapp account to promote the steem blockchain to the people in my contact list.
Well, i woke up today early morning on the right side of the bed thinking about steem and i decided to encourage my fellow Ugandan steemians to always take part in steem promotion since most of them are diligent steemians.
Ever since i joined the steem blockchain i have always been a resolute participant of promoting steemit even before the steem blast campaign was mentioned because I'm well vast of how advantageous steemit is to everyone involve in the steem blockchain.
So today after posting on my whatsapp status about steemit, some individuals were very curious on how they could earn the monetary rewards from the blockchain and i explained to them and also encouraged them to come for our weekly trainings by the uganda community to mentor the newbies on how to be a successful steemian.
Below are some of the screenshots of my activity during the day.
This was when I encourage my fellow Ugandan steemians to continue with steem promotion.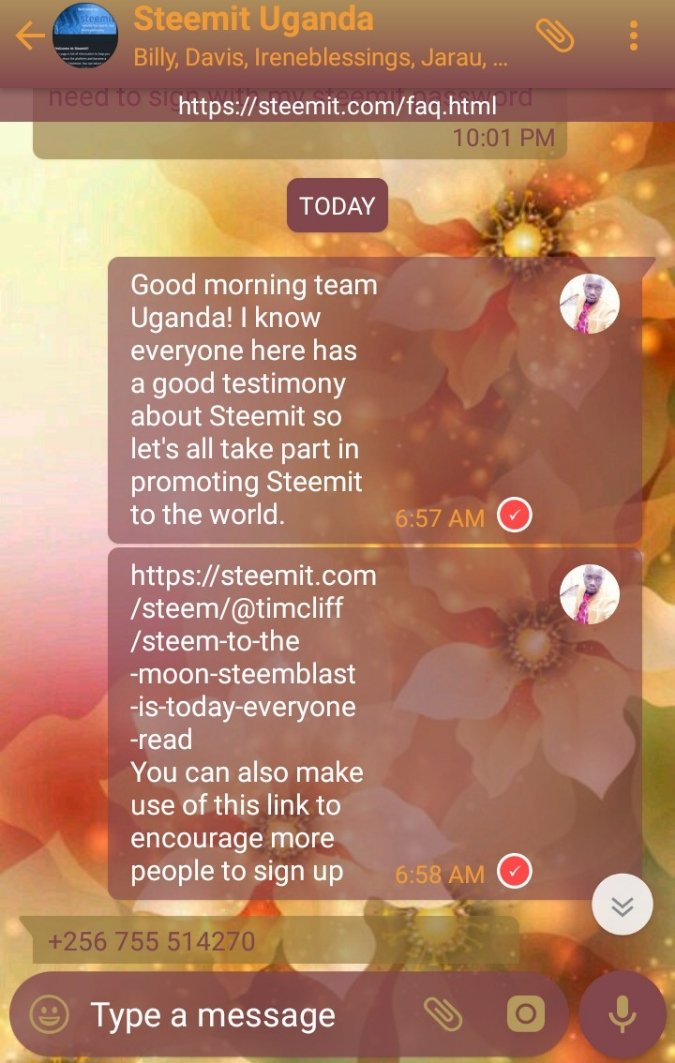 Thereafter I shared on my whatsapp status @timcliff's steemit post link and encourage people to join.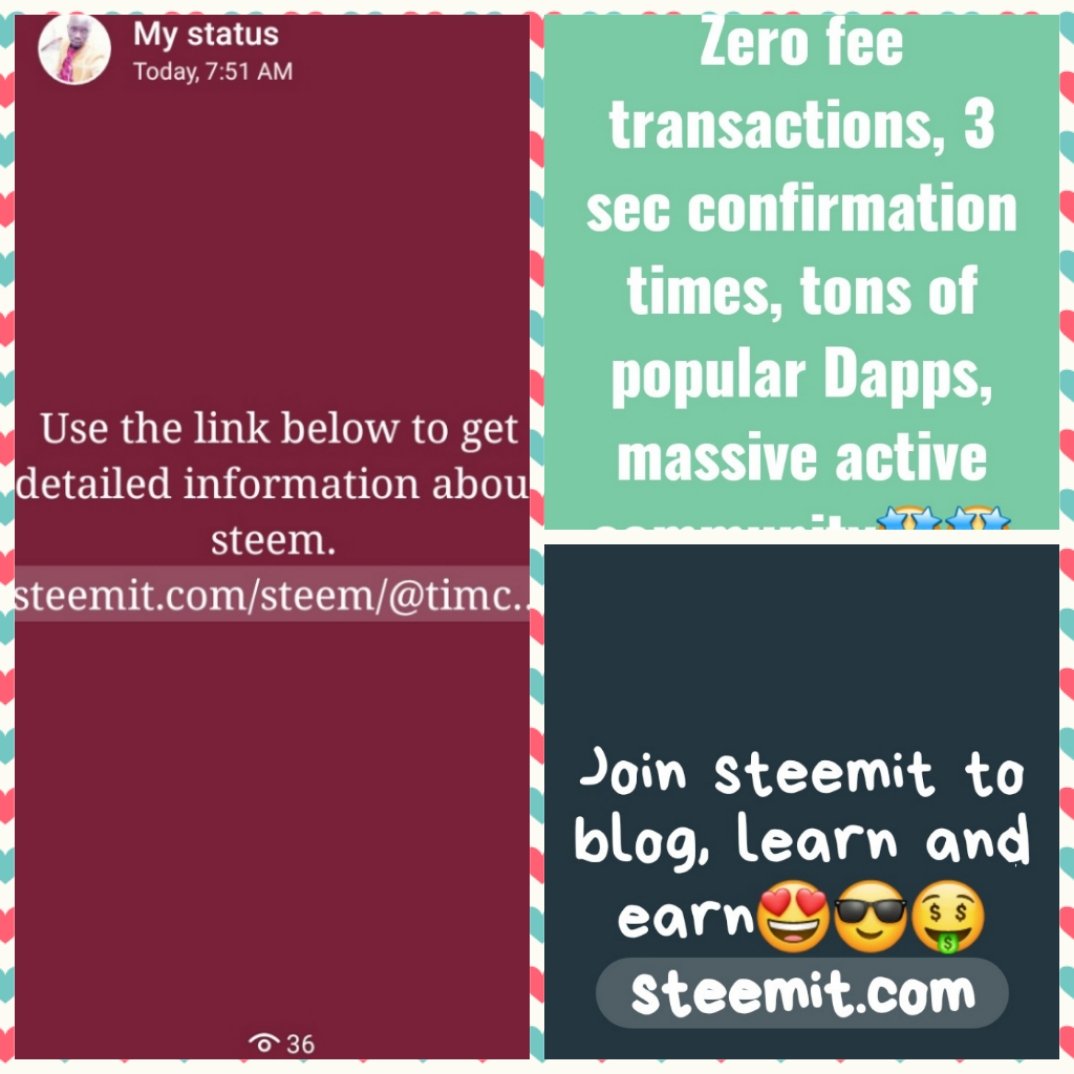 Here are some of my interactions with people who wanted to join the steem blockchain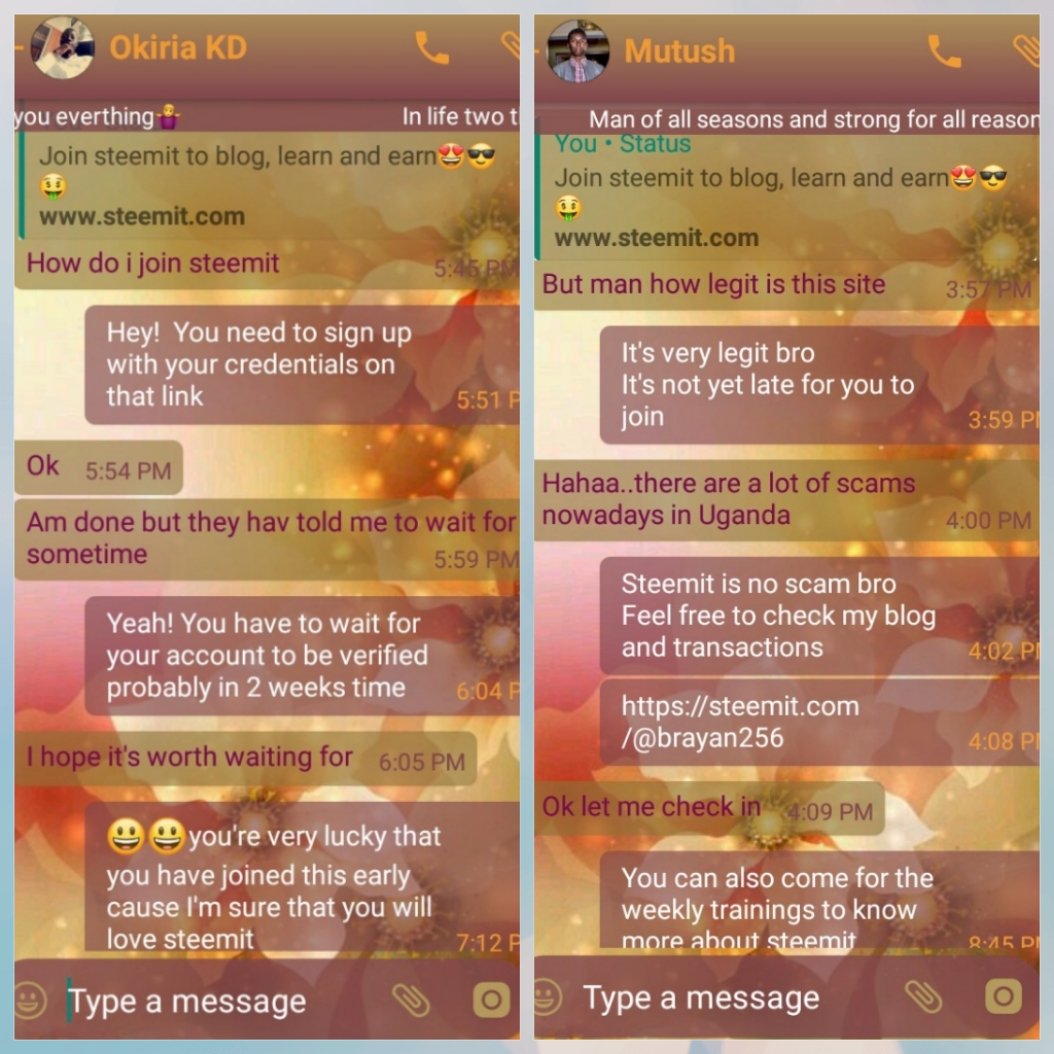 In conclusion therefore, if every steemian targets to join hands in promoting the steem blockchain to the world i believe that the major goal of attracting more crypto investors and steem being put amongst the top 20 shall be achieved successfully.
Regards,
@brayan256