Hello everyone, @brayan256 here and I am going to share with you my activities during the day in contribution towards the steem blast campaign.
It is not really a hard task for all steemians to talk about the goodness of the steem blockchain via their social media platforms and that's why everyone should take part in this activity.
Well, a lot of people post pictures and do other things on social media but because of the love I have for the steem blockchain, I therefore decided to do away with all that during this period of the steem blast campaign and only make posts about steemit on a daily basis and share the links of @timcliff and @cryptocurator about the steem blockchain on my pages.
I have been a determined participant in this campaign from day one as I will still keep on with the work of promoting Steemit to the world.
LINKS AND SCREENSHOTS TO MY ACTIVITY
https://twitter.com/OBrayanz/status/1038833138045263872?s=19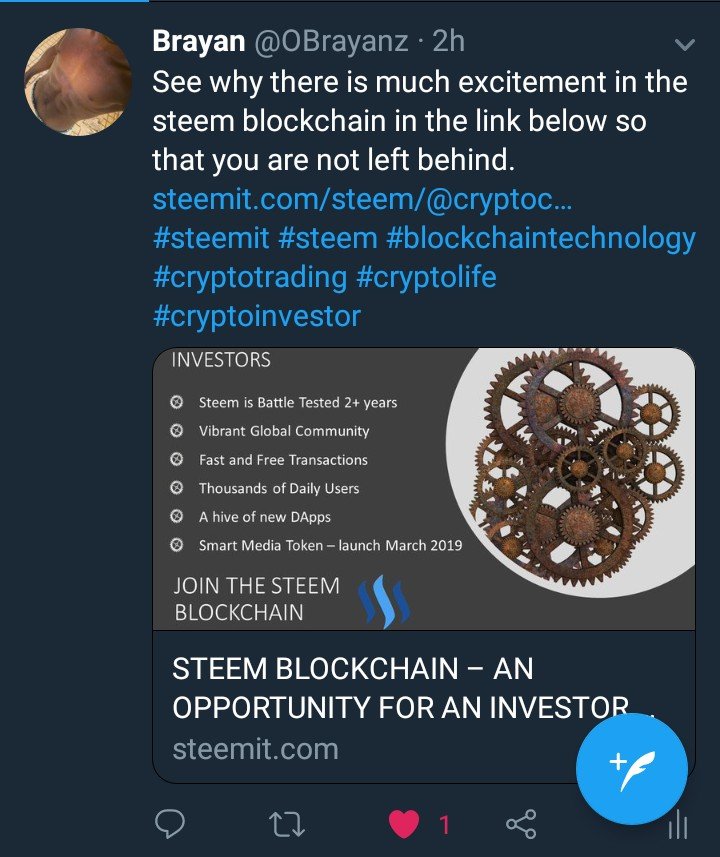 https://www.instagram.com/p/Bng1TdxHRL6/?utm_source=ig_share_sheet&igshid=lx1kxbq7pggd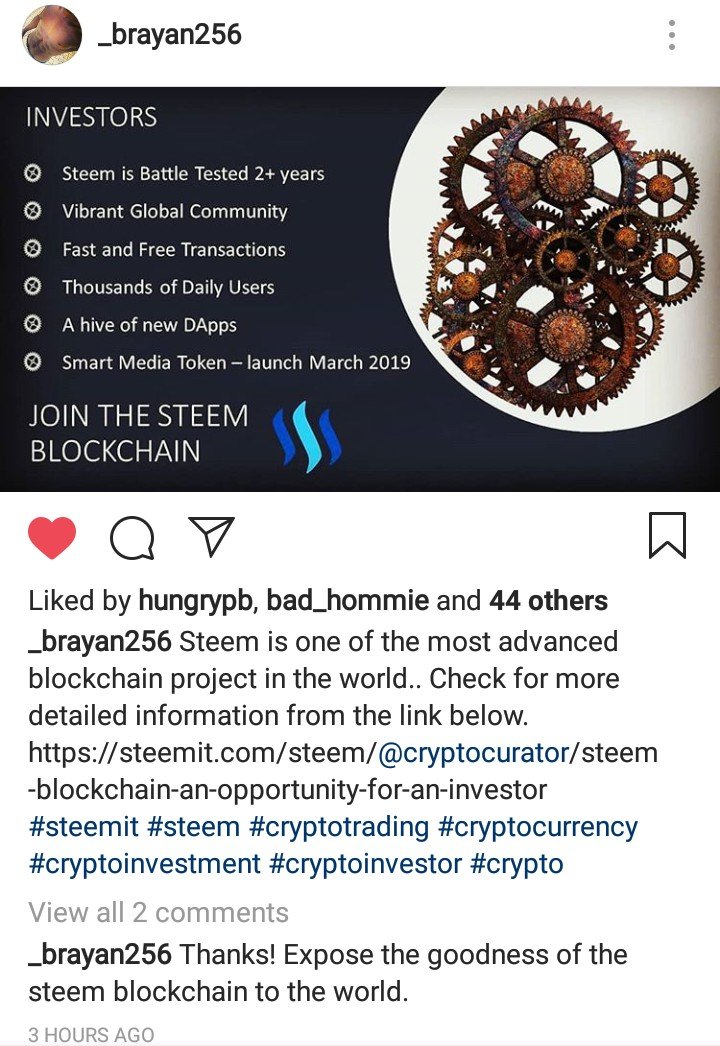 https://www.linkedin.com/feed/update/urn:li:activity:6444610122332274688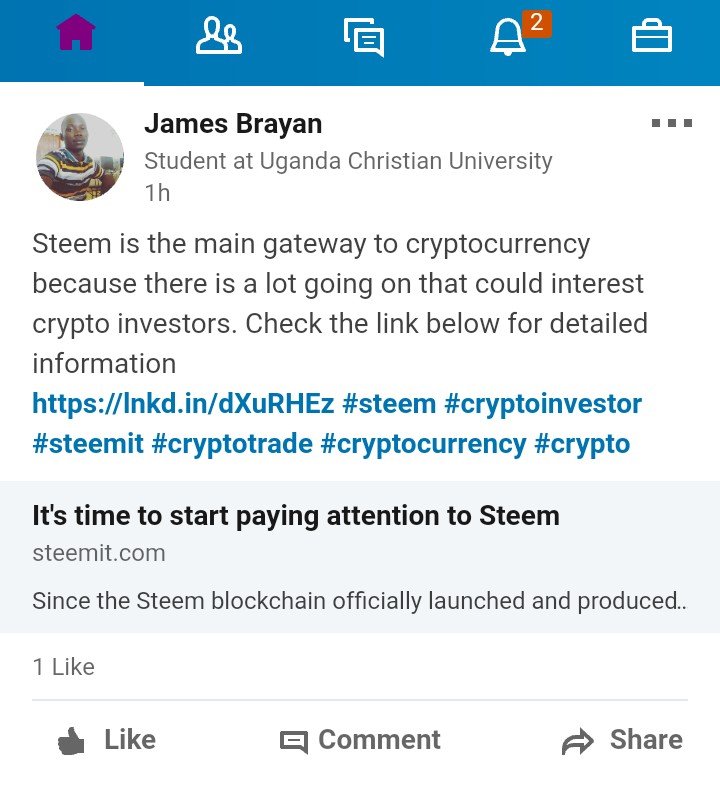 https://plus.google.com/104601926430698812699/posts/E1g1LBf7mky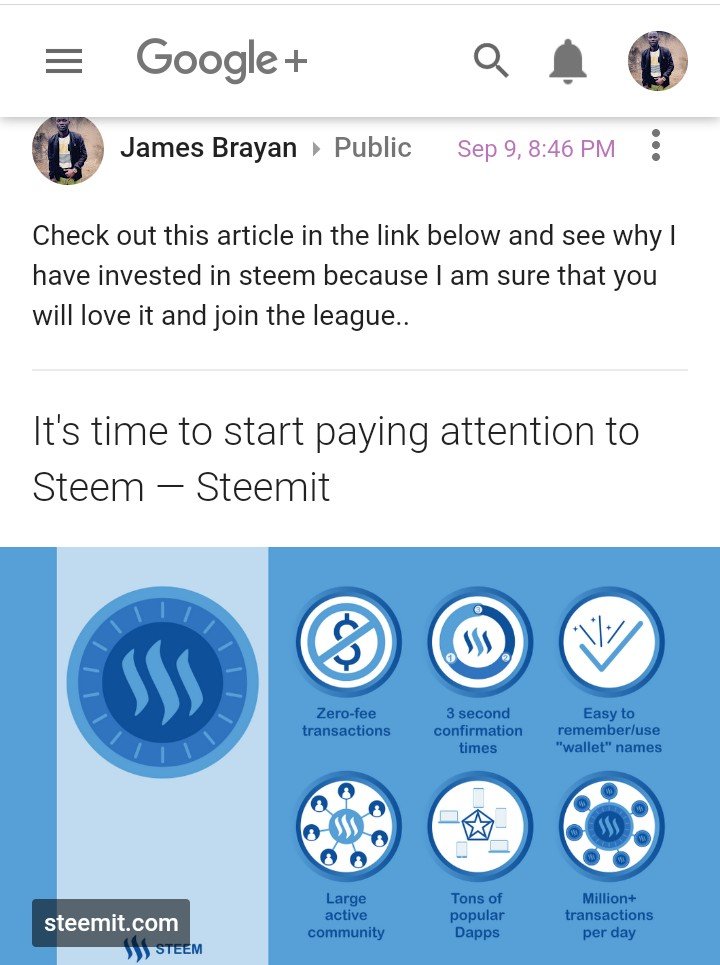 CONCLUSION
I have faith in steem being announced amongst the top 20 if every steemian takes the initiative to expose the goodness of the blockchain to the world because it is one of the most advanced platform for crypto investors.
Regards,
@brayan256.