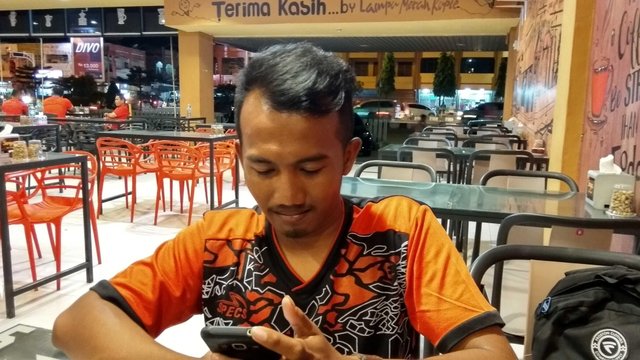 Dear Steemian
Indonesia
Marilah untuk sejenak berbincang-bincang mengenai pembahasan dan review tentang platform Steemit, Apakah Steemit memberikan kita keuntungan berupa sejumlah uang? Dan bagaimana proses dalam mengelolanya sehingga kita memiliki pendapatan dari sebuah akun Steemit? Mungkin kedua pertanyaan ini sering dipertanyakan oleh mereka yang masih penasaran dengan platform Steemit. Beberapa pertanyaan ataupun klarifikasi semacam ini sudah sering dijelaskan oleh para pemateri senior maupun kurator Steemit di berbagai negara. Baik itu ketika berlangsungnya acara Meet up, Gathering dan sharing berbagai pengalaman antar sesama pengguna akun Steemit. Bahkan di Indonesia sendiri pembahasan mengenai Steemit pernah diliput dalam acara Talk Show yang ditayangkan di Stasiun televisi maupun beberapa chanel YouTube, sehingga Steemit tidak begitu asing lagi dikalangan masyarakat Indonesia. Saya pikir juga tidak perlu lagi saya menjelaskan apa itu Steemit dan bagaimana mengaplilikasinnya, karena saya yakin mayoritas para pengguna Steemit sudah mengetahuinya jauh sebelum bergabung dengan platform Steemit. Mungkin hanya sedikit saja dari para pengguna Steemit yang tidak terlalu paham dengan hal itu, bisa kita katakan mereka para pengguna yang sekedar mencoba dan ikut-ikutan tanpa mempelajarinya terlebih dahulu.
English
Let's take a moment to talk about Steemit's discussion, Does Steemit give us the benefit of a sum of money? And how is the process of managing it so that we have income from a Steemit account? Maybe these two questions are often questioned by those who are still curious about the Steemit platform. Some of these questions or clarifications have often been explained by senior speakers and curators of Steemit in various countries. Whether it's during the Meet up, Gathering and sharing experiences between fellow Steemit account users. Even in Indonesia itself the discussion about Steemit was covered in the Talk Show which aired on television stations and several YouTube channels, so Steemit was not so foreign among the Indonesian people. I think it is also unnecessary for me to explain what Steemit is and how to appreciate it, because I'm sure the majority of Steemit users already know it long before joining the Steemit platform. Maybe just a few of the Steemit users who don't really understand that, we can say they are users who just try and follow along without learning it first.
Source
Indonesia
Sekelompok orang sering menanyakan beberapa pertanyaan tentang perkembangan media Steemit kepada saya, mereka sedikit mengintrogasi saya secara langsung dan melontarkan beberapa pertanyaan yang berhubungan dengan platform Steemit. Misalnya mengenai tentang Sumber uang yang selama ini saya peroleh dengan cara mengelola akun Steemit. Ataupun bagaimana cara supaya bisa menghasilkan keuntungan atau reward di platform Steemit ini? Saya sendiri hanya mampu memberikan jawaban dan komentar yang begitu apa adanya saja. Saya mencoba menepis rumor yang sedang terjadi, jawaban yang saya berikan sesuai dengan realita yang terjadi dan sesuai dengan pengalaman pribadi saya. Dan uniknya saya menjawabnya melalui siaran langsung dari sebuah akun YouTube yang saya miliki. Mereka benar-benar mengintrogasi saya karena mengingat banyak sekali akun Steemit yang bergentayangan dan tidak dikelola lagi oleh penggunanya. Mereka menganggap saya sebagai seorang pengguna akun Steemit yang aktif karena akun Steemit saya tidak pernah sepi tanpa postingan. Sahabat Steemit, ini bukanlah acara Talk Show dan bukan juga agenda khusus untuk para pengguna Steemit tetapi ini adalah sekedar tanya jawab antar sesama teman dan juga sesama pengguna akun Steemit. Saya hanya memberikan sedikit pencerahan dari apa yang sudah saya dapatkan berdasarkan pengalaman saya sendiri.
English
There are some people who often ask about the development of Steemit's media to me, they interrogate me a bit and ask some questions related to the Steemit platform. For example, about the source of money that I have been earning by managing a Steemit account. Or how to make a profit or reward on this Steemit platform? I myself was only able to provide answers and comments that were just as they were. I tried to dismiss the rumors that were happening, the answers that I gave were in accordance with the reality that happened and in accordance with my personal experience. And uniquely I answer it via broadcast directly from a YouTube account that I have. They really interrogated me because remembering a lot of Steemit accounts that flutter and are no longer managed by its users. They consider me as a user of a Steemit account who is active because my Steemit account is never lonely without posting. Friends of Steemit, this is not a Talk Show event and not a special agenda for Steemit users but this is just a question and answer between fellow friends and fellow users of the Steemit account. I only gave a little enlightenment from what I had gained based on my own experience.
---