Today started with a bacon sausage and egg baguette.
Then I had a call from my good friend @wrongjohn who said he had the day free I explained to him that I have not done any Promo work for steemit since last year and since it was a nice day I wanted to do a bit of promo work.
Now my idea was to just go door to door with the last few flyers on my own but with having @wrongjohn around it turned into a good day of promo
His Idea was cracking, why not hit the high-end areas such as golf clubs cricket clubs and see if we can get some rich people to join and maybe invest in steem so this is what we did.
4 clubs later and many cars flyered up we finally got some interest of 2 lady golfers (if there is such a thing haha) joking
They asked why I had just put a piece of paper on their car window and I went into the whole blogging and getting paid on steemit thing that I do.
One of the ladies was a housewife and said it would be something she would be interested in as she spends a lot of time on the internet while her husband is at work.
I asked if i could get a photo with her, her response was a funny one, she said once she had read up on steemit when she got home she would have a picture with me and @wrongjohn but until then NO.
We hit a few more golf courses and came to this little one in a posh area of sheffield, @wrongjohn thought it would be funny to get a video of me flyering the best looking car I had seen all day A Ferrari it was a right nice red colour.
and yes @wrongjohn maybe one day I can buy one of these.
after we got back to @wrongjohn's I decided to finish off the rest of the flyers around his neighbourhood here are a few pictures of the day.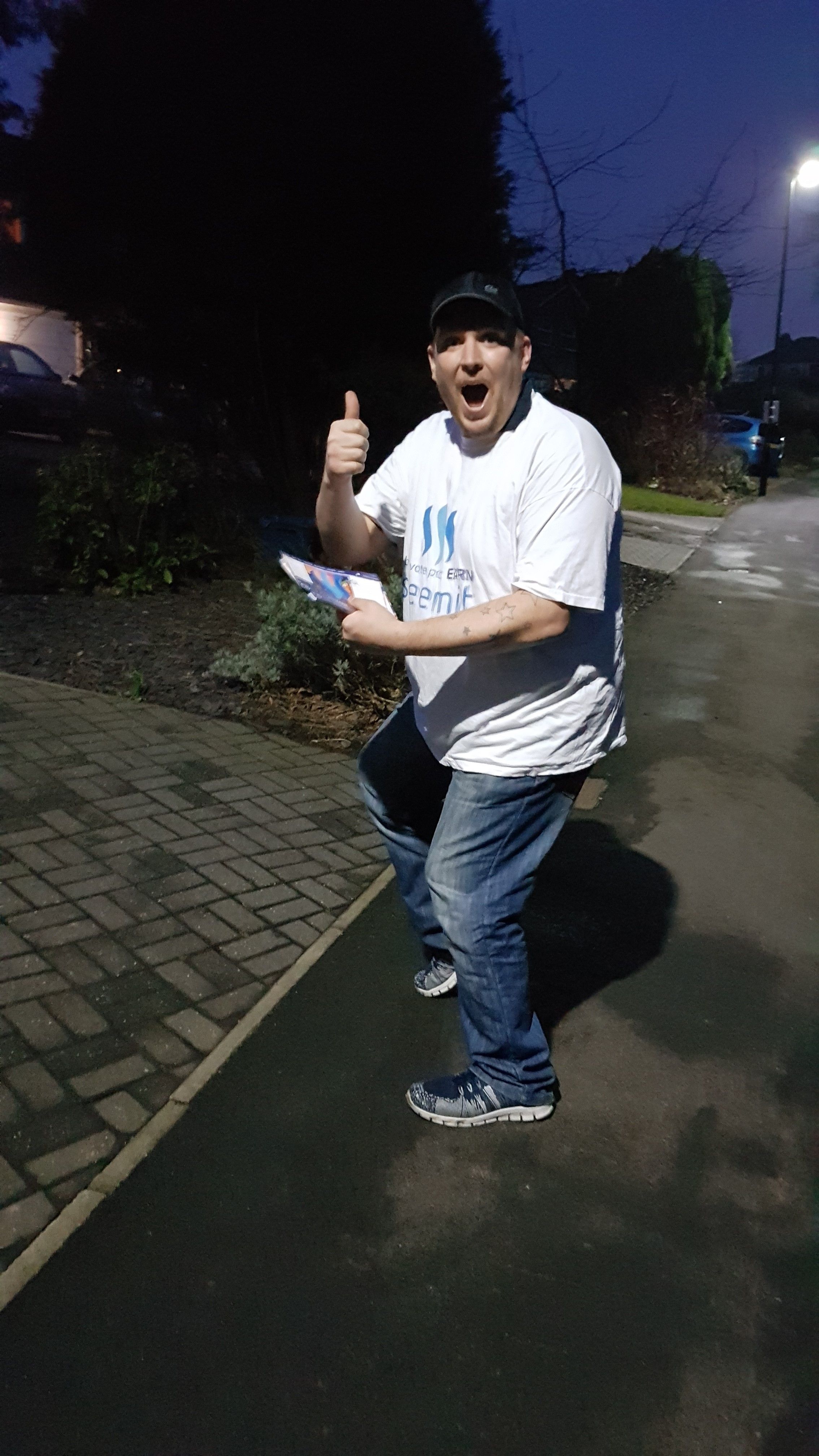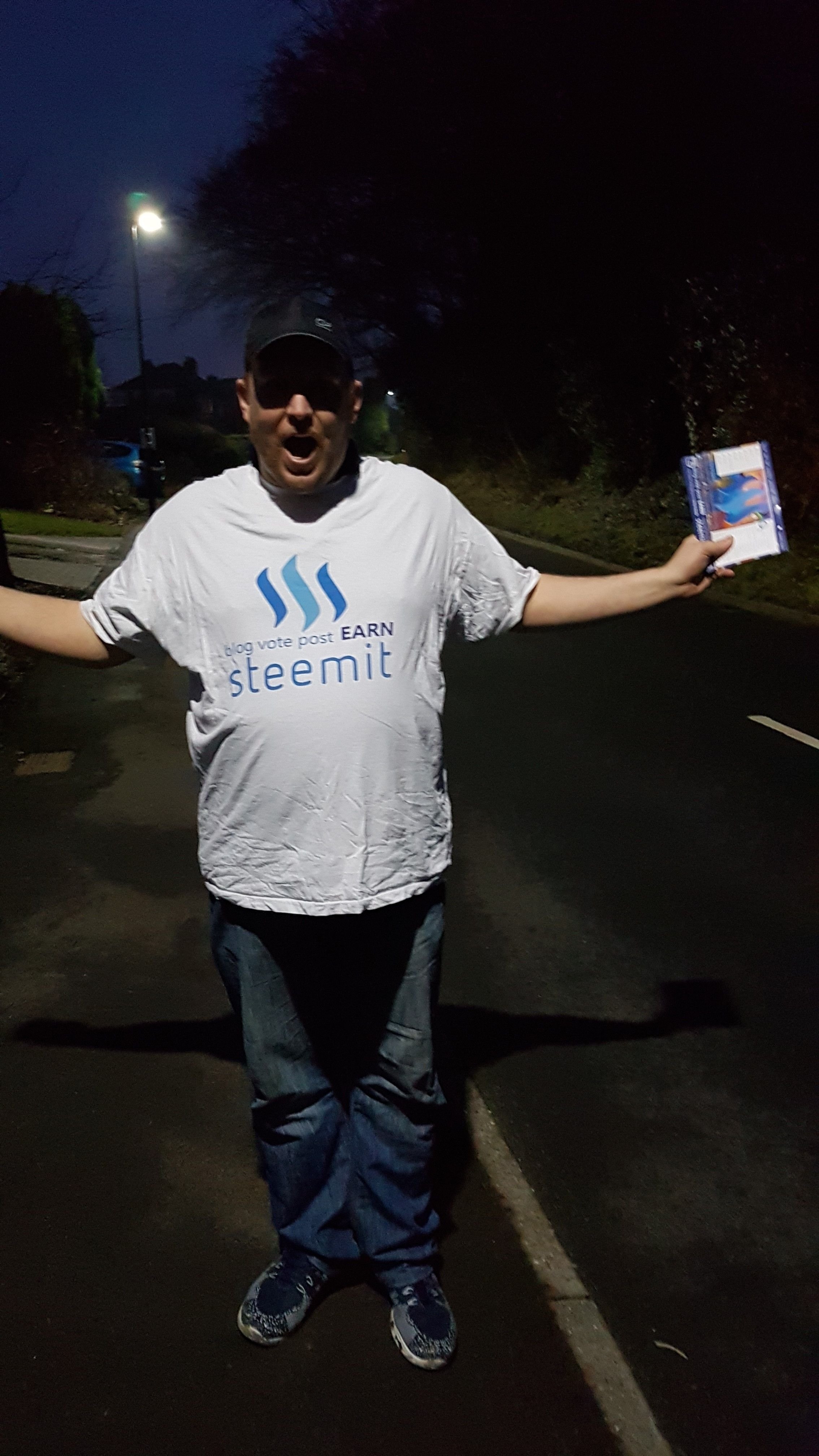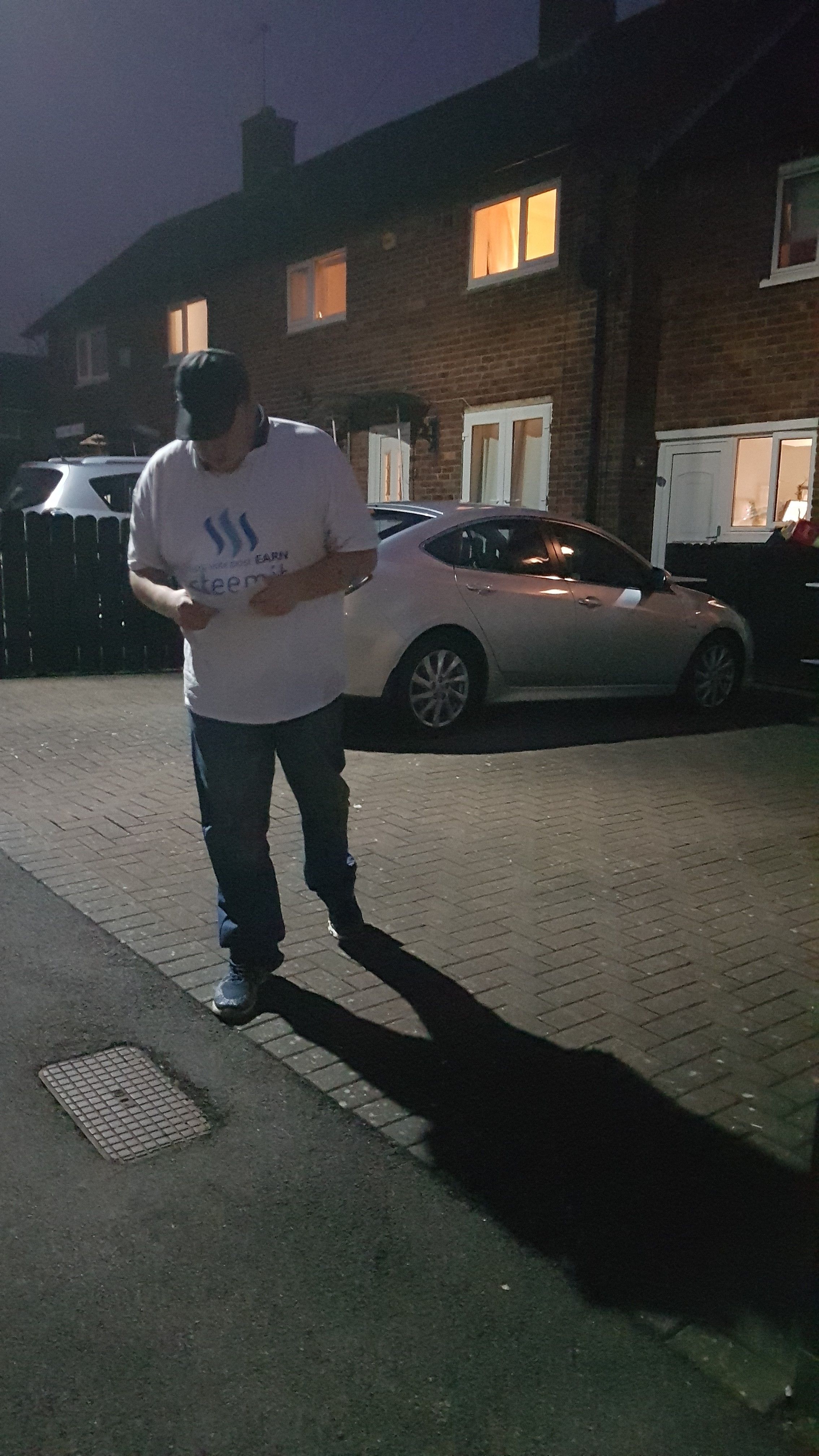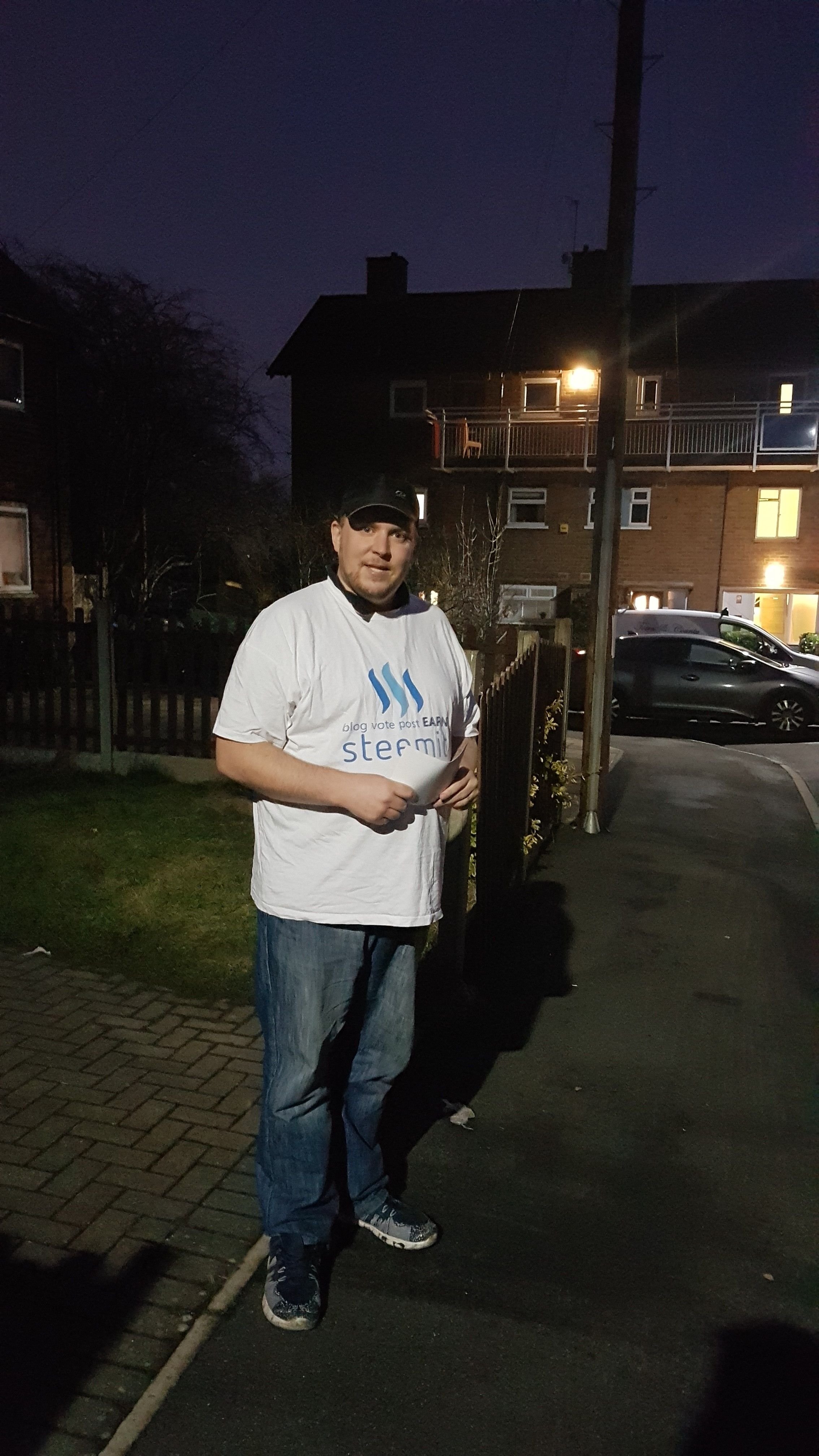 A few quick thank yous
@wrongjohn for taking the time to come out with me it was a cracking day with many laughs

@stephenkendal for supplying the t-shirts and flyers, these have been paid for out of his own pocket to help promote steemit.

@starkerz for introducing me to steemit promo-uk if it wasn't for the passion of this guy and the fact that we spent time in Sheffield a few months ago I would never have known about promo

all my followers it's great that you all support me on this great platform. I am nearly at the 500 mark and it is a happy time for me to know that there are so many people who look at my stuff, it's great.
happy steeming guys.