Hello there,
Yesterday, @oracle-d announced this initiative to help Steem get the attention of two Presidential Candidates who are knocking Facebook on Twitter.
Here is the announcement post.
These two candidates: Senator Ted Cruz and Senator Elizabeth Warren share a common view about Facebook having too much power over free speech and are criticizing Facebook on Twitter. Lets tell them about Steem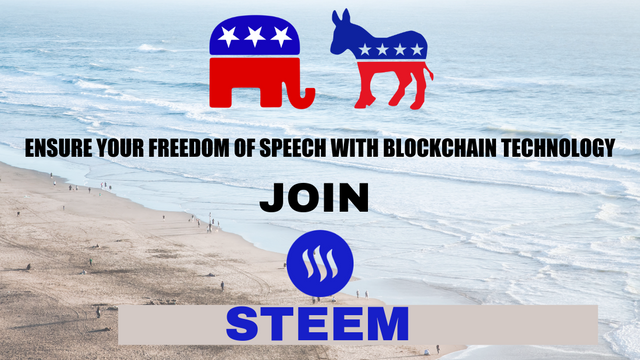 Source
Lets preach Steem to Cruz and Warren by letting them know about the freedom of speech we enjoy on Steem and how Steem is censorship free. Simply use the image above and write about Steem as reply to their tweets. You can equally refer them to get a Steem account through Steem Ninja
Also, like and resteem the reply by @SteemNetwork and make sure to earn an upvote from @oracle-d by commenting a proof of your actions.
Example
As an example, below is what I did;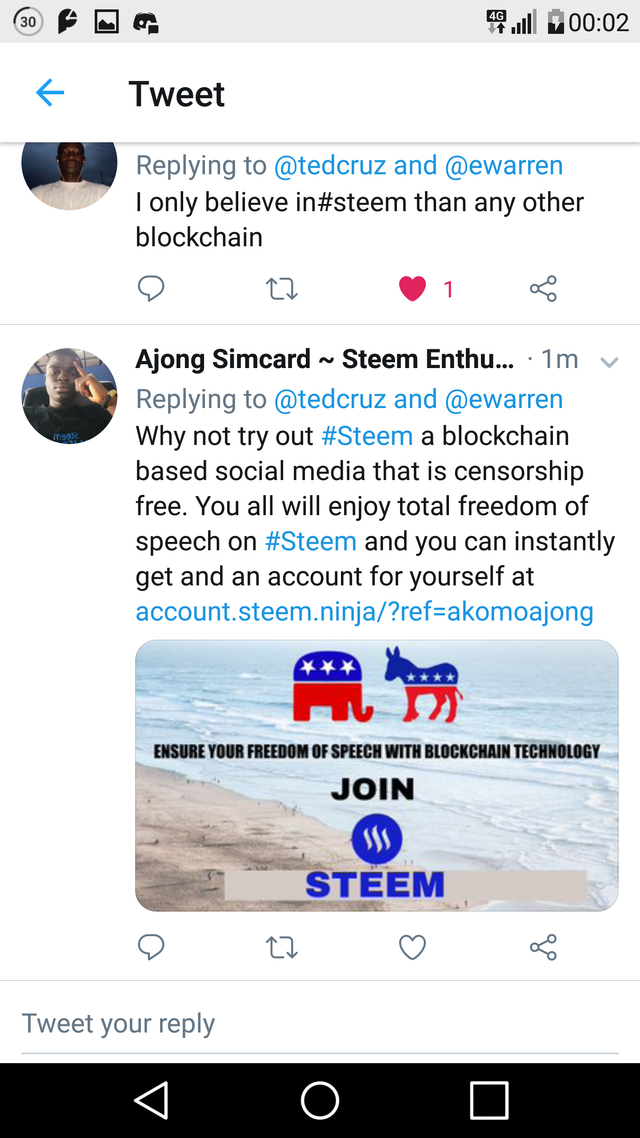 Link to my tweet 👉 https://twitter.com/asimcard3/status/1105967001128849409?s=19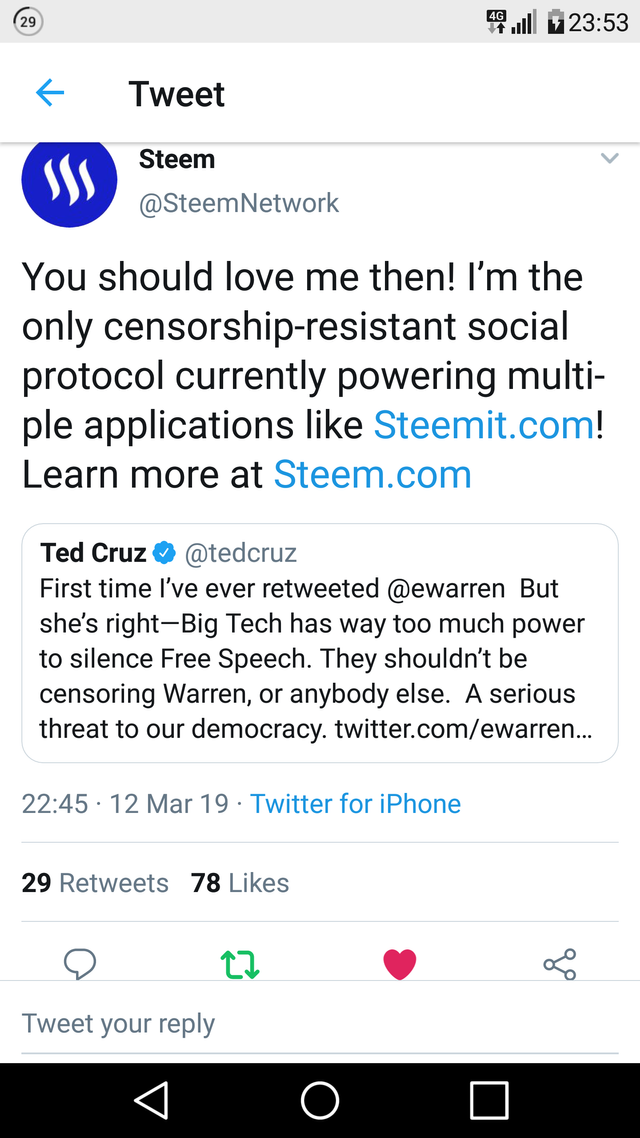 Liked and retweeted the reply of @SteemNetwork to Ted Cruz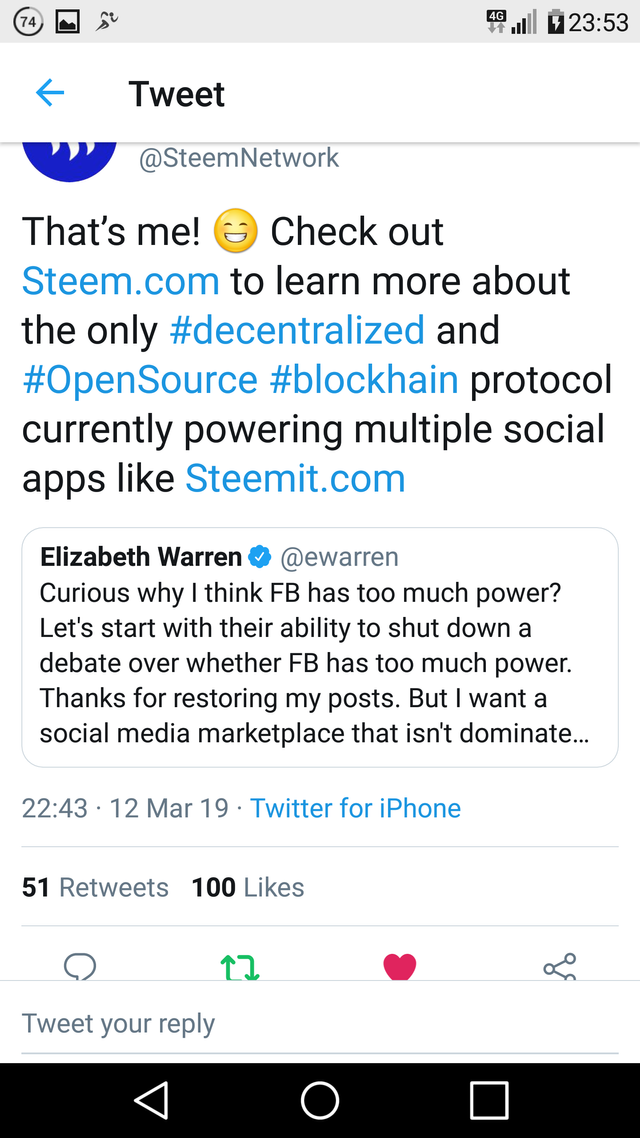 Liked and retweeted the reply of @SteemNetwork to Elizabeth Warren
I am calling on every Steemian to get on this, including @berthajoelle @mwanjo @jlordc @rehan12 @hermannsol
Thank you for your time!
@akomoajong 14/03/2019
Posted using Partiko Android