MOUAU STEEMIT MEET-UP DAY-2 AFTERMATH POWERED BY BACKTOSCHOOL
Hello Steemians,
This is the SECOND DAY of the steemit meet-up in Michael Ọkpara University of Agriculture, Ụmụdike, Abia state, Nigeria which is powered by @backtoschool project.
The meet-up started with prayers made by @ozurumba after which each potential and existing Steemian present were all asked to make a little introduction of themselves owing to the turn up we had today.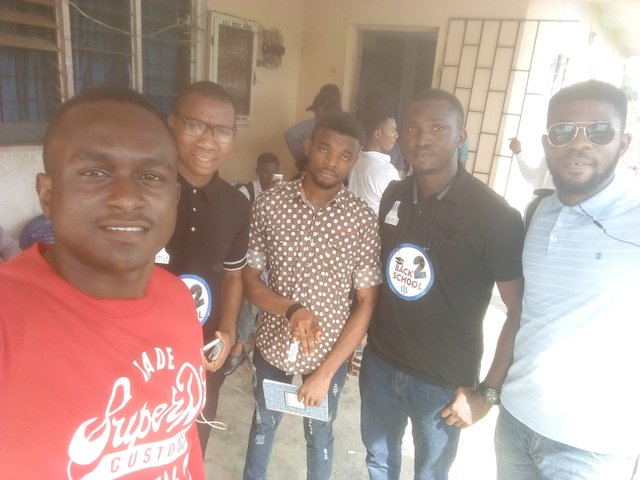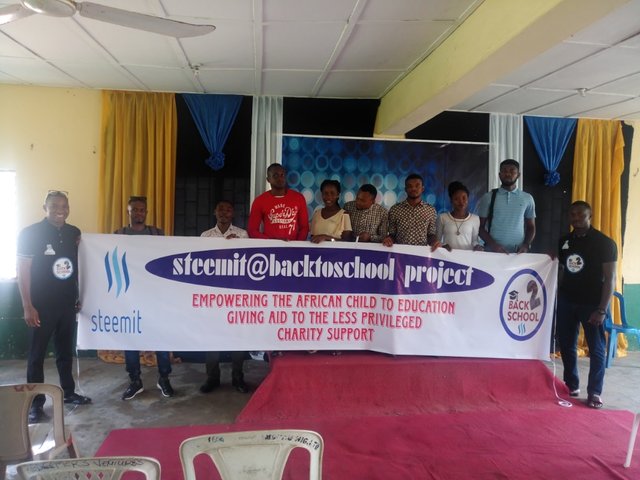 Today was indeed a success as we registered over fifteen(15) persons on steemit. @iamchijamz and @chibuzorwisdom held series of lectures which were geared towards teaching the basics of Steemit such as:
The procedure of registering on steemit

The common terms used on steemit and their various meaning such as steem power, steem, steem dollars, flagging, down voting, upvoting, post payout, curation rewards, author's reward, power up and power down, etc.

Easy and fastest ways to grow on the platform

The use of tags

How to source and reference pictures and write ups among others.
These lectures were aimed at helping these newly registered Steemians, overcome the regular hiccups new Steemians face when they come on board.
Questions and answers were entertained afterwards and this lead to the unfolding of more intricate topics relating to steemit versus other social media platforms. We talked about WHO IS WHO on steemit, how most whales on steemit were birthed, things to look out for on steemit and the need to be highly creative and original while making a post on steemit.
Announcement for the third and final day of the meet up which is tomorrow 26th of may, was made by @sammyswt and we ended the meet-up with prayers anchored by @desmoniac and there were more exchange of pleasantries as well as refreshments shared to those present.
APPRECIATION
We the leaders of @backtoschool project want to sincerely thank the leadership of @air-clinic, in the person of @nairadaddy who has stood by us all along from day one of @backtoschool project initiation on the steemit blockchain.
We want to thank the leadership of @youarehope foundation and steemit witness, in the person of @sircork for his immeasurable donation and kind gesture towards the success of this event.
We want to thank @ehiboss,founder of @genesis-project who has promised to tender his full support to the progress of #backtoschool and its future projects.
We want to thank @lordjames, one of the curators of @wafrica and space force member one(1) of @steemjet community for his support so far.
We want to thank @maverickinvictus of @promo-mentors, for showing so much interest in the activities of @backtoschool.
We also want to appreciate the selfless efforts of all #backtoschool community members towards broadcasting the event both on steemit and off steemit.
We want to believe strongly that the smiles and hopes you all have decided to put in the life of the African child through charity will not go unrewarded. THANK YOU VERY MUCH.
FUTURE PROJECT IN VIEW
On the 29th of may 2018 being the world wide children's day,we hope to take @backtoschool project to two states in Nigeria, namely Abia state and the federal capital territory (Abuja). Sharing over five hundred (500) exercise books and packets of pen to pupils in four different primary schools with two in each state.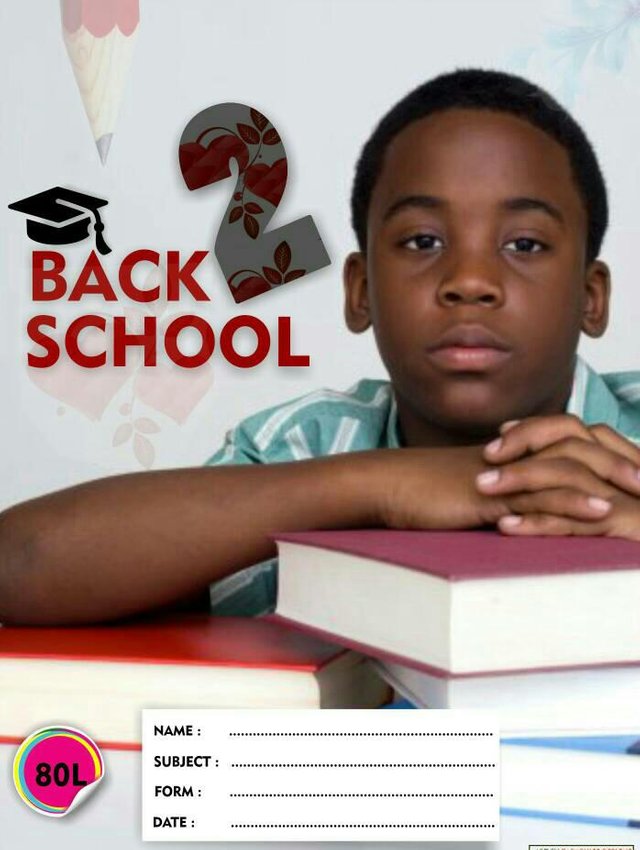 We will also be introducing steemit to the teachers in these schools and registering them as well.
However, we solicit the support of the steemit community because without the steemit community, @backtoschool is nothing.
Thank you for your time
Please kindly Join us on whatsapp by clicking HERE