Promoting #Blockchain Businesses, Companies, Projects and #DApps around the World - #ChangeAngel Crypto Exchange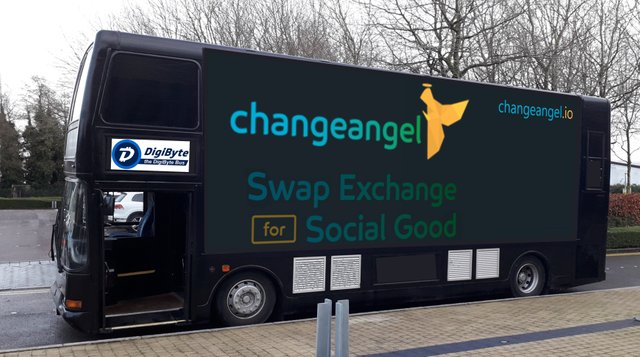 It gives me absolute great pleasure to introduce #ChangeAngel to the #Steem Community.
#ChangeAngel is an easy to use Crypto to Crypto, Wallet to Wallet, No Custody, Coin Swap #Exchange.
Having followed these guys for a while now, it is an absolute pleasure to see their Platform finally going live.
#ChangeAngel fully supports Open Sourced Projects and I am looking forward to promoting their Platform as they grow.
On launch
On their launch, #ChangeAngel listed #DGB, #POT, #GRS, #DOGE and #DCR, that can be cross swapped with #LTC, #BTC, #ETH and #USDC.
They are currently using the highly secure #AntumID / #Digi-ID login solution powered by #DigiByte Blockchain Technology.
Swap Exchange for Social Good
#ChangeAngel aim to create The "Swap #Exchange for Social Good" and it is an absolute pleasure to support them on this exciting new journey of theirs.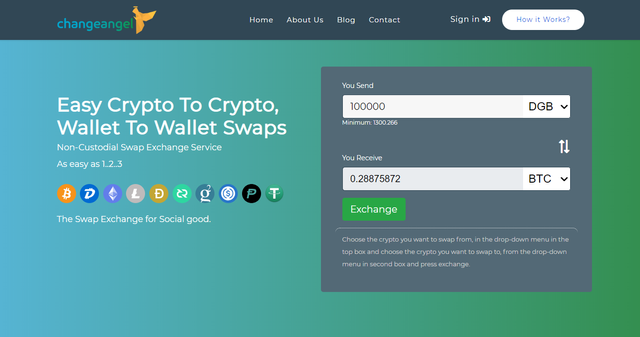 For more information on #ChangeAngel please visit their website at ...... http://ChangeAngel.io.
For those on twitter you can follow #ChangeAngel at ........ https://twitter.com/ChangeAngel_io.
Please join me in wishing #ChangeAngel great success for the launch of their new and exciting Platform and to wish them a warm welcome to the #Steem Community.
Thanks again for reading.
Stephen