https://cybershrapnel.github.io/nanocheeze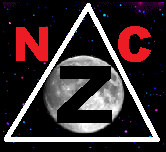 Here are a few screenshots from the proof of concept demo. This in no way reflects what our final project will be...Just a proof of concept to demo some of the ideas and concepts so you can visualize it better. Think of it as a front end or GUI to the system I suppose.
This system will incorporate block-chain tech, eventually have it's own cryptocurrency ($nanocheeze) $ncz
use vr software and play off of simulation theory ideas such as emergent reality and retrocausality.
Contain and train AI system with live bridging eventually.
emulation technology which will enable you to launch our gridware lineup of apps either natively or in a seamless virtualbox emulation. This will be done within a VPN system that creates AVISC systems for private internets for multiverse sims.
much more, blabla...etc... :)
Neat stuff is coming!
Please support our project in any way you are capable! every upvote and resteem helps!