Here we are again with the #100DaysOfCode initiative on Whaleshares. Today is the 15th day and it feels good to be a part of this. The initiative is to help the community learn how to code and to promote Whaleshares on twitter using the right tags. Days ago, we started with HTML forms and we conclude today by combining everything we have learnt together.
The tutor gave a detailed example to follow with the introduction of <legend> to the codes to help with the combination of the various features of HTML forms we have learnt. He gave a task for us to do to show we understood and I did mine successfully as a good student. The codes on the editor and result on the browser are shown below.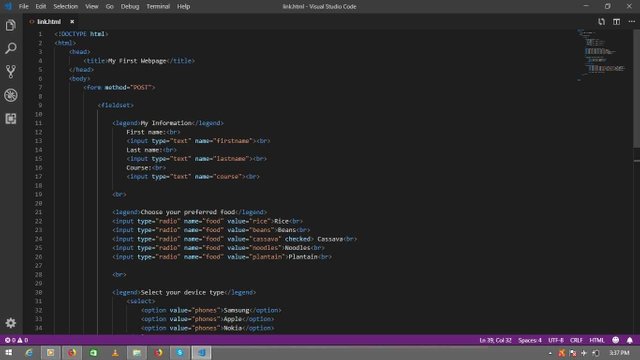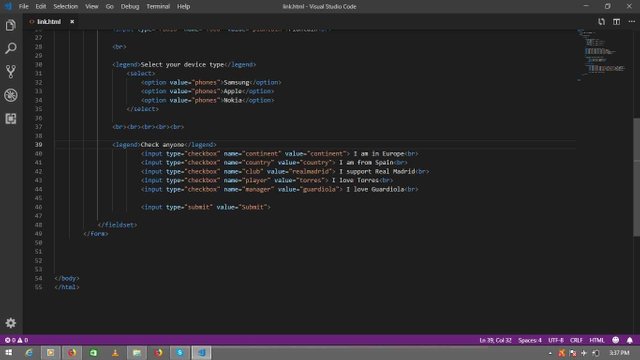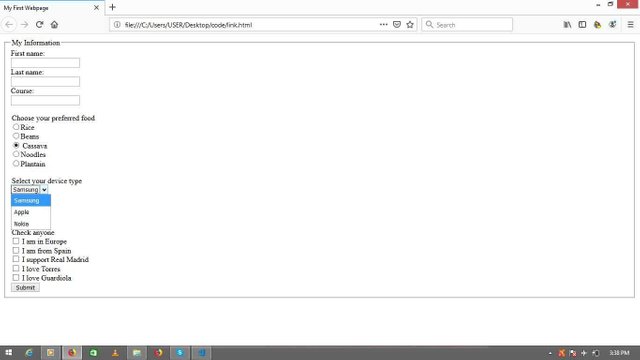 ---
My Comment
It is getting better and more beautiful learning extensively about HTML. What looked like magic before has made me a magician now. Thanks to @zoneboy for taking his time out to help teach the community how to code. 85 more days to go and I am ready to finish strong as I have started.