As privacy is becoming a top priority for everyone all our daily activities should be reviewed for level of privacy they have. Nowadays people use Instant Messengers (IM) like WhatsApp Messenger, Viber Messenger, Telegram Messenger, etc. The privacy of these messengers are questionable, that each have their positives and negatives when compared in various perspective.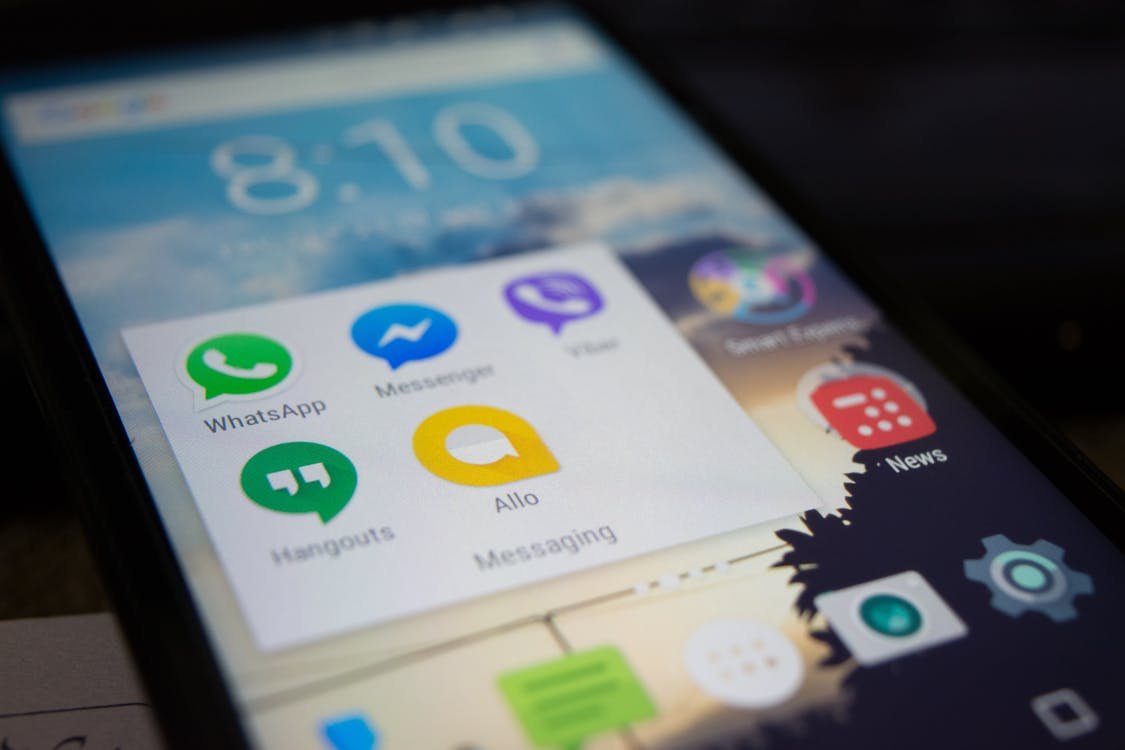 Image Credits : Pexels
I was studying the functionality and features of some of the most famous IMs and reviewed their privacy features and concluded on what messengers are safe and good to use without compromising our personal data and privacy to the company or any third party, the company sell our info to.
1. Tox
Tox is by far the most secure messenger I've known. It doesn't require you to sign up, neither require your email or phone number. So simply to set up tox you don't need anything that you use to verify or identify you. It's just a launch and go application. There is no central servers i.e. it's decentralized and your contacts are not compromised.
Get your tox client here.
2. Signal Private Messenger
Signal is a completely opensource messenger, that protect your privacy. It is very similar to WhatsApp and claim to collect less meta data from users unlike WhatsApp. Signal uses end-to-end encrypted chat so that neither a middle man nor the company can spy on the messages and only the sender and recipient can view the message. Therefore signal secures messages from MITM attacks. Main big differences between Signal and WhatsApp is that Signal is opensource where WhatsApp isn't and WhatsApp collects meta-data from users and Signal has disappearing messages and screen shot protection feature.
Get Signal here.
3. WhatsApp Messenger
WhatsApp is run by facebook which clearly has no intension to protect user privacy. WhatsApp also use end-to-end encryption, it uses Signal Protocol to encrypt messages which is the same protocol used by Signal Messenger. WhatsApp is very user friendly and has evolved to be the most famous IM of all time. It is feature rich and very smooth and pleasant for usage, but facebook collect meta-data from WhatsApp users. This meta data compromise our privacy and digital security in a very high level. Also WhatsApp need a phone number to setup and verify an account and also we give access to our contacts after registering to the service. The phone number itself completely give away our privacy.
Get WhatsApp here.
4. Viber Messenger
Viber messenger is also a popular and most used IM worldwide, but It doesn't encrypt messages by default. So, to enable end-to-end encryption we need to start a secret chat. The secret chat also has a screen shot notification feature. Viber also uses Signal Protocol for encryption and it has stickers which is not available in any of the three messengers mentioned above. Viber doesn't support quoted reply like WhatsApp and Signal, and I hate Viber UI.
Get Viber here.
5. Telegram Messenger
Telegram is the most feature rich of all above IMs. It has stickers, support quoted reply, has group up to 100,000 members, and very special it has something called channels. Channels are used to spread news to an unlimited no. of subscribers. Telegram also has bots for automated task using the telegram API and much more. It doesn't have video calling and like Viber it doesn't encrypt messages by default. Telegram also doesn't use Signal Protocol for encryption, instead uses its own encryption protocol which had some controversies in the past on security flaws.
Get Telegram here.
*DISCLAIMER : There are IMs more secure than Viber and WhatsApp, but I want to rank the most used IMs. But I am pretty sure that the 1st two IMs are in the correct places.
Summary
| | Tox | Signal | WhatsApp | Viber | Telegram |
| --- | --- | --- | --- | --- | --- |
| Opensource | YES | YES | NO | NO | Client only |
| Decentralized | YES | NO | NO | NO | NO |
| End-to-end encrypted Messaging | YES | YES | YES | Secret Chat only | Secret Chat only |
| End-to-end encrypted Calls | YES | YES | NO | NO | NO |
| Phone number or email verification | NO | YES | YES | YES | YES |
| Collect meta-data | NO | FEW | YES | YES | UNCLEAR |
| Video Calling | YES | YES | YES | YES | NO |
Honourable mentions