Prisons are the last place for folks to go for help from the gov't, if they haven't gotten with the program by then, they probably never will.
Maybe we should change the program, it isn't working for large swaths of the population.
For my dear readers that haven't had the pleasure of contesting any charges in court, I highly recommend learning the Marcratic Method.
@marcstevens
This Method is not hard to learn, it takes but a few minutes, but like anything to do with the law, the more you know the better your odds.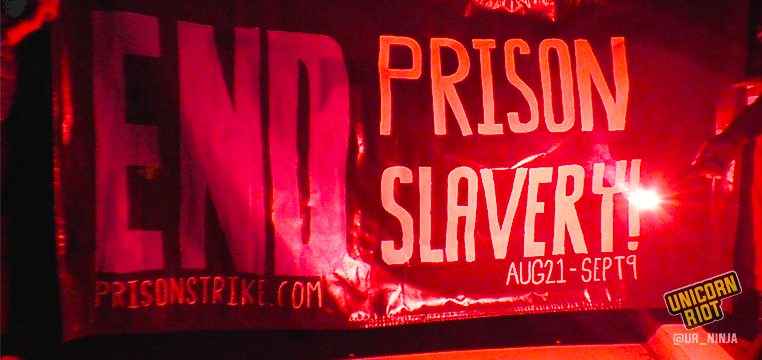 Prison Slave Labor: A Driving Force in 2018 Prison Strike
August 29, 2018
Prison, USA – One of the primary demands of the 2018 nationwide prison strike is the abolition of prison slavery.
The legal framework of the current system of prison slavery in America is upheld by the 13th Amendment of the U.S. Constitution, which allows for slavery "as punishment for crime".
While the 13th Amendment ended chattel slavery, organizers of the nearly three-week-long prison strike are demanding that all slavery is ended and working prisoners get paid "the prevailing wage in their state."
The second out of ten demands of the prison strike explicitly calls for an "immediate end to prison slavery."
"An immediate end to prison slavery. All persons imprisoned in any place of detention under United States jurisdiction must be paid the prevailing wage in their state or territory for their labor." – 2nd Demand of 2018 Prison Strike