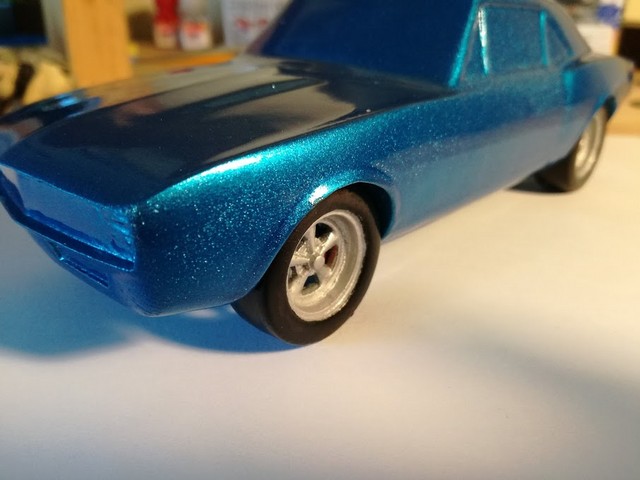 I say 'interpretation' of a Camaro, because I sanded away so much detail that its not really true to form anymore. I started with a 3d model that I downloaded from Thingiverse, scaled it to be roughly 1/24 scale, then printed it on a low cost 3d printer, again I bought it over a year ago.
I chose to print a Camaro because my father has one, I have never seen it in the flesh and only seen a single photo of it, in which it is not complete. The model is meant to be a 1967 Camaro, I don't know what year his is, so there is no point being too picky on details.
Here it is after a fair amount of sanding already, and some cheap rattle can paint. I found this paint did not try and melt the PLA in the same way it melts the plastic that model cars are made of.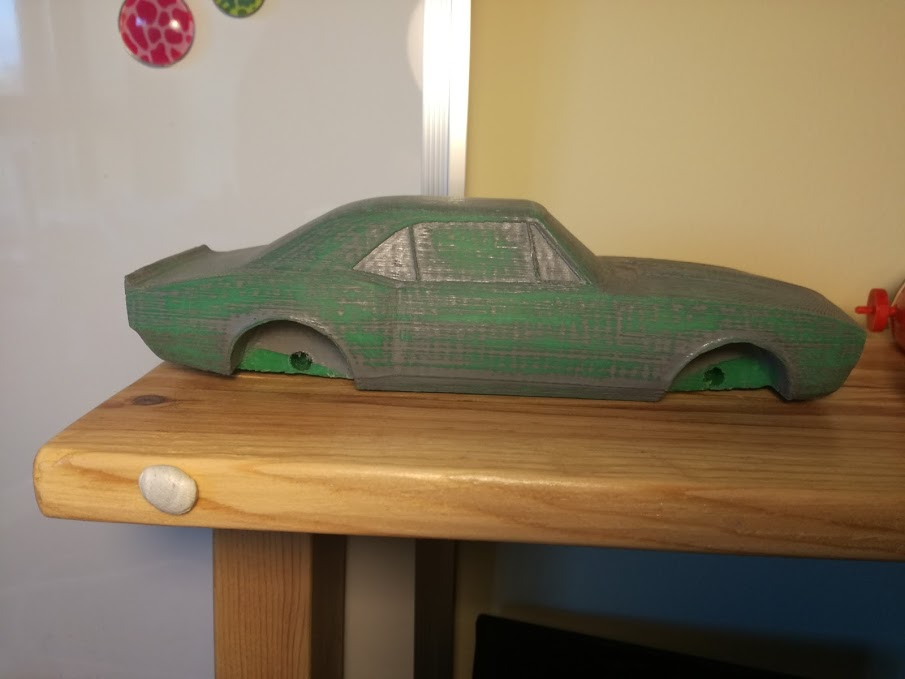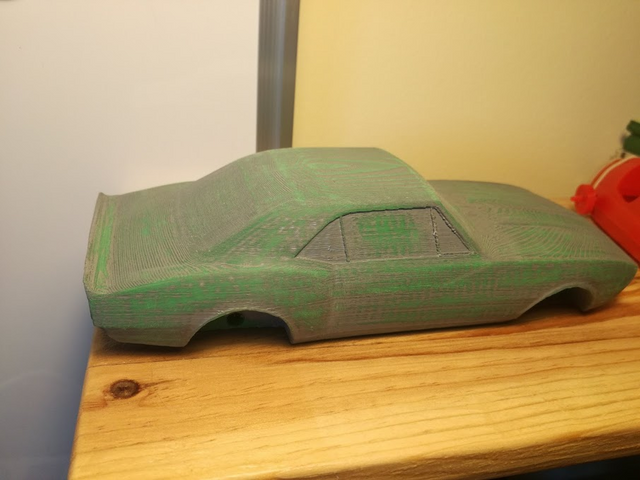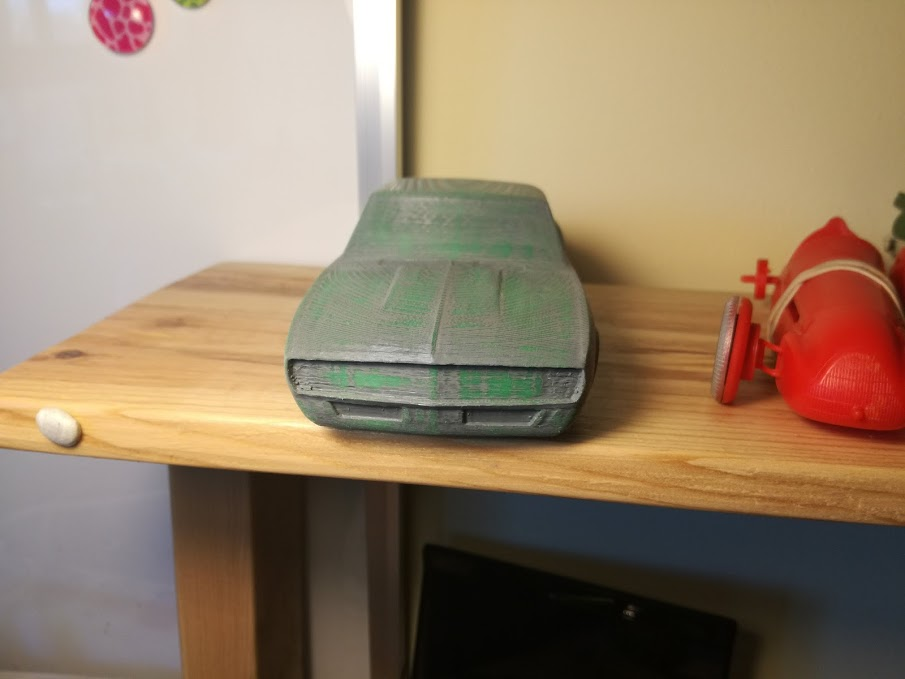 There is no grill, because it broke out while I was removing the supports. I am to remedy this sometime in the future when I build up enough courage to cut the styrene sheet I have :)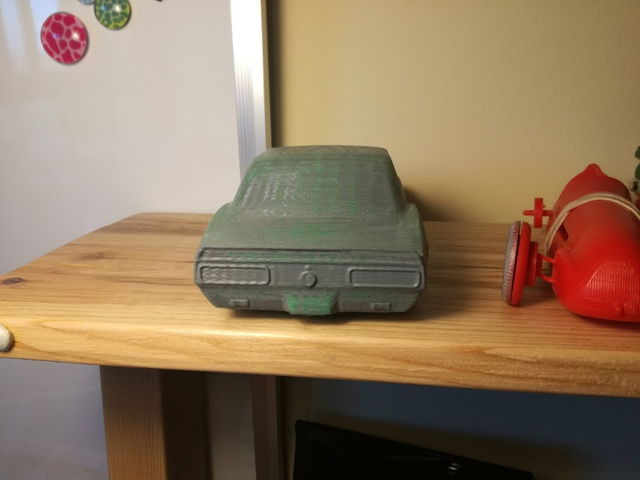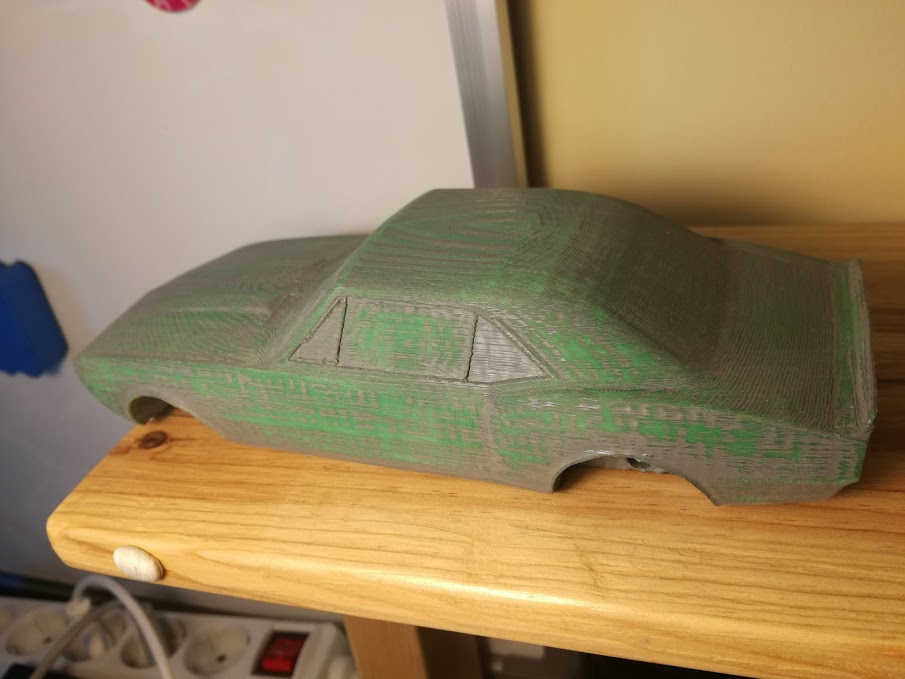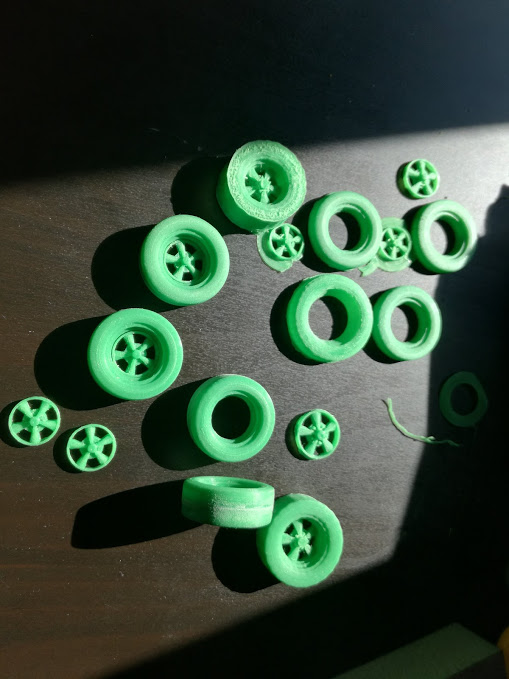 I decided to use different wheels to which the model came with, but printing the wheel out at this scale showed how it was not designed to be 3d printed! I set about learning a bit of Blender and created a rudimentary copy of that wheel. I split it into 3 components, so that I would not need supports, these proved to be very ugly and hard to remove on the original wheel.
2 of the 3 parts are identical, the outer 'rim' and tyre, of which I print 2 and glue them back to back. Then an inner rim, which is pushed into the glued up outer rim.
As you can see it took a few attempts to get something passable.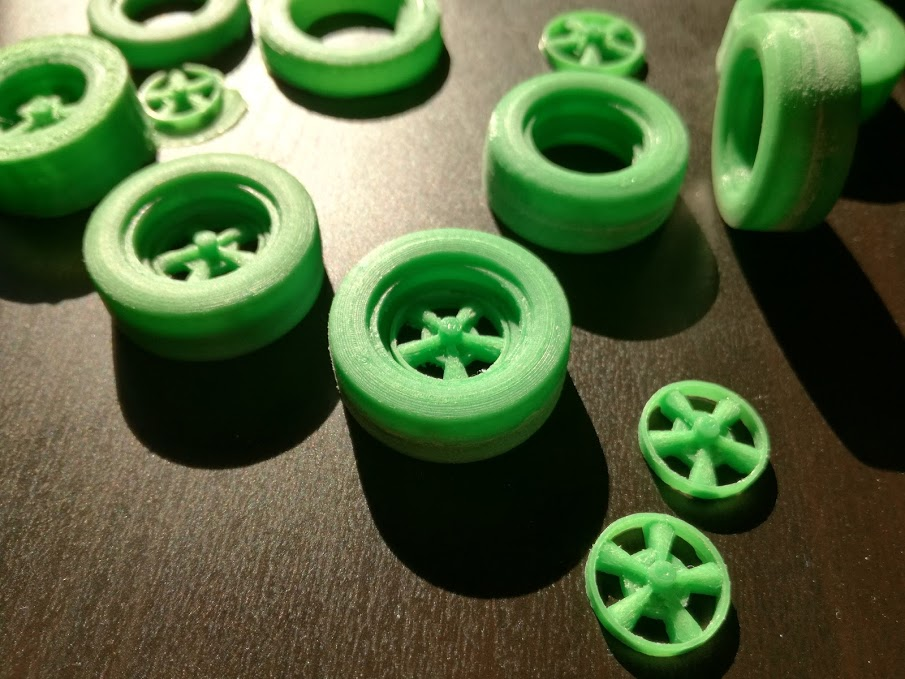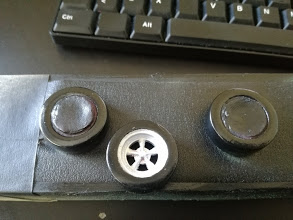 I first hand painted the wheels, but I could not stand the way they looked, so I redid them with more of the model kit plastic melting rattle can paint that I have. I used some of my kid's play dough to mask off the wheel. Not as clean as I had hoped, but I did not see chance to cut out tape, so this is as good as its going to get.
Here's a bunch of shots of the finished car.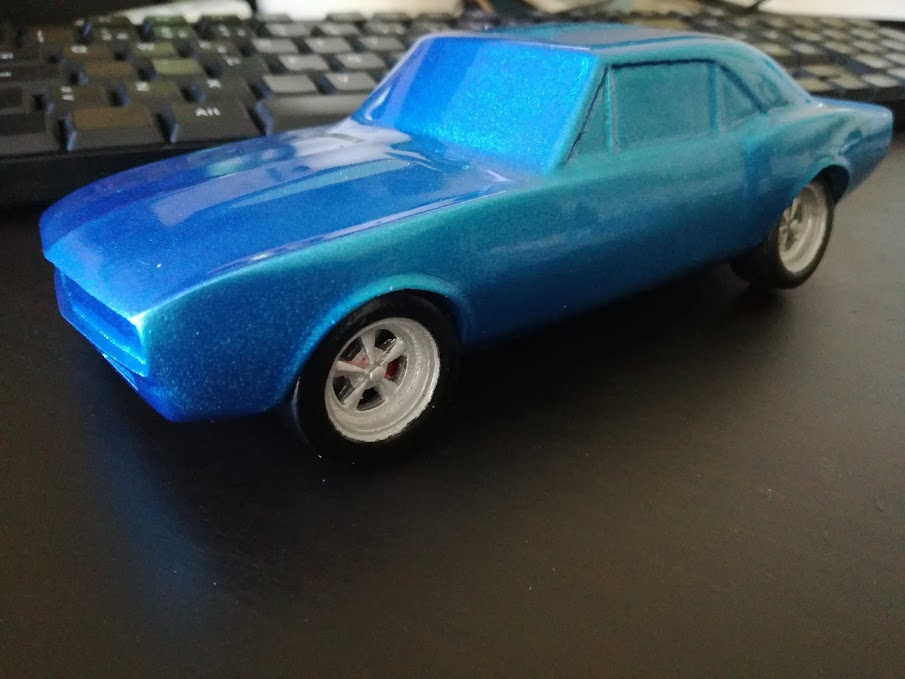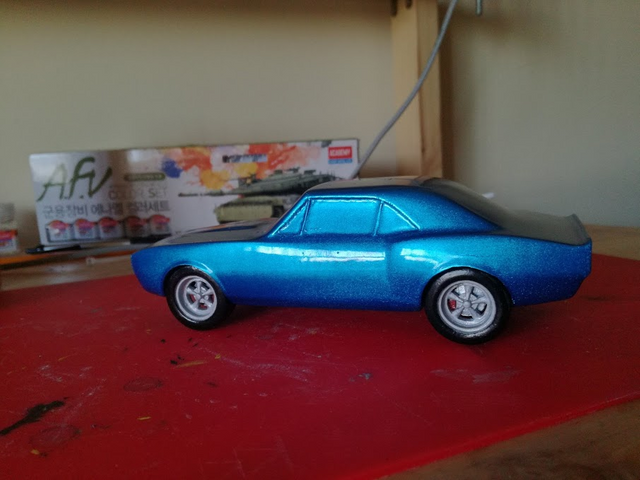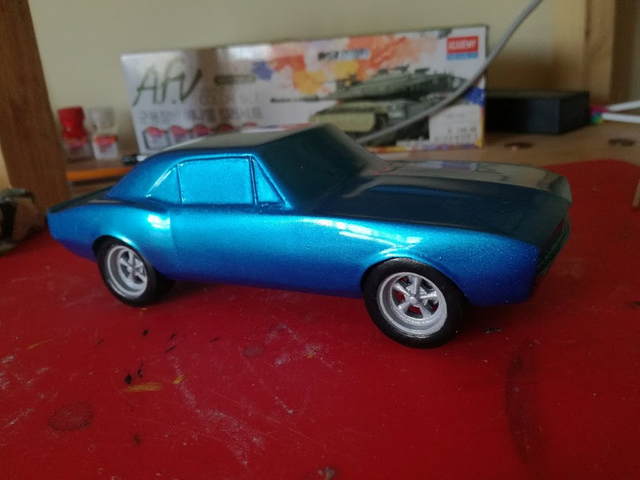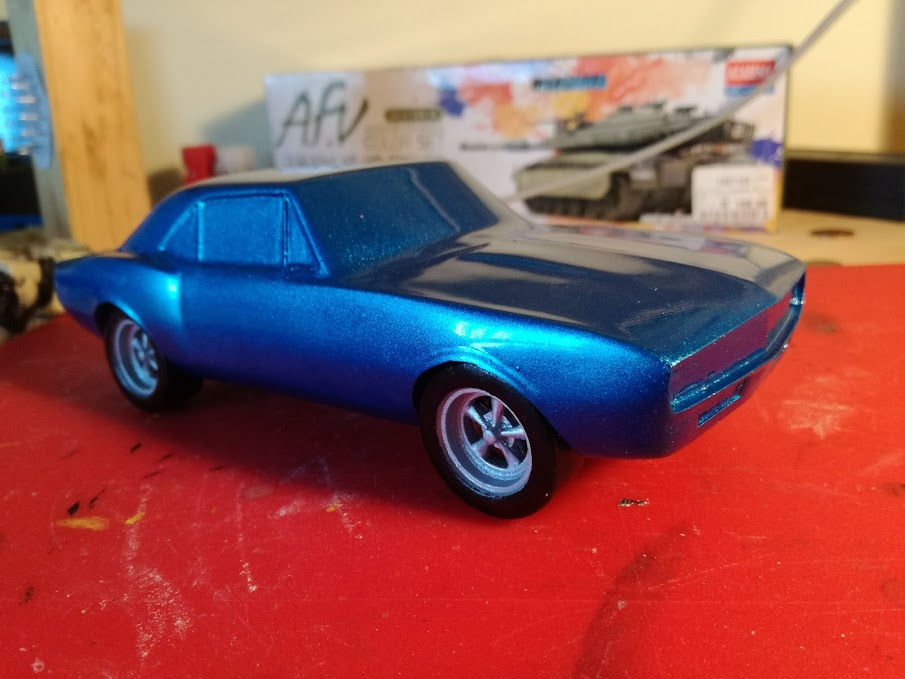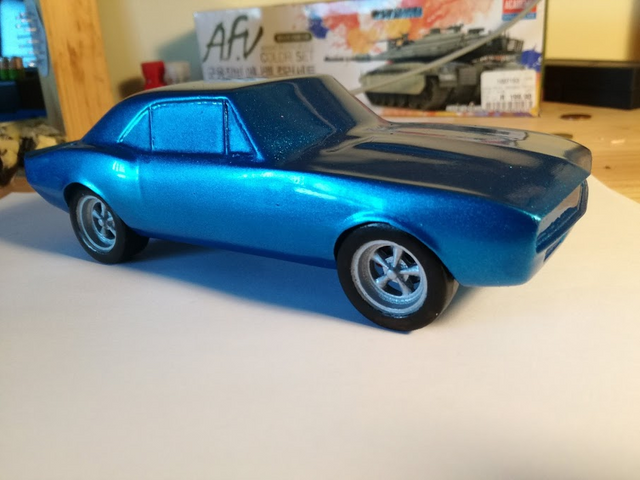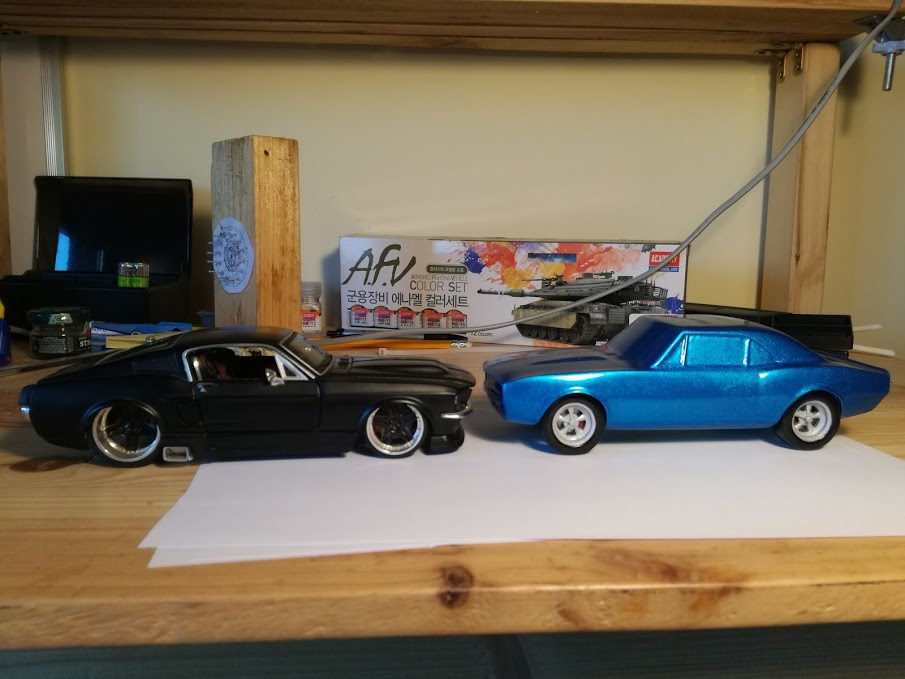 comparison with a 1/24 scale Ford Mustang that my wife bought me years ago for my birthday, or Christmas? Who cares... she gets me!