PTC, The Key To Unlocking Your Career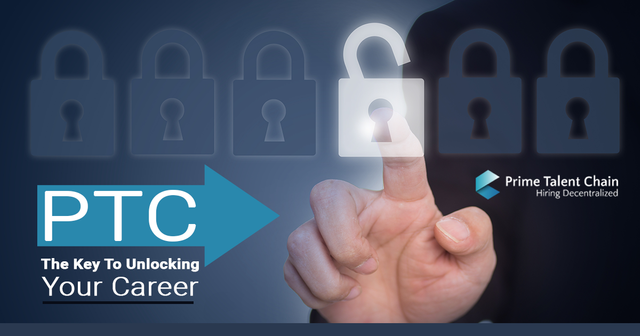 The communication gaps and barriers come in different ways in a recruitment system. We all are active job seekers at one point. Those are the days one will be bombarded with calls from job consultancies or companies. Out of, let's say 100 calls, a bare minimum of it is what would be relevant to you. Not knowing what exactly your skills are, leads to the prevalence of the inconvenience caused by the consultancies via phone calls, texts or emails.

Who knows what your skills are more than yourself. So how exactly can the recruitment process be more unambiguous by meeting the needs of recruiters and job seekers? We all know how easy it is to select something if it is grouped and labelled. A wardrobe with trousers and shirts segregated makes it easy to pick one, rather when it is all mixed up. 

At Prime Talent Chain, by using advanced technologies like Blockchain, AI, Machine Learning and Big Data, skill communities are formed. These skill communities are nothing but talent pools. Various job seekers are segregated based on their skill set and location. This makes hiring the best fit, easy and fast. 

The PTC app allows video interviewing of candidates which makes the process of shortlisting a lot easier. With the automatic scheduling feature, interviews are scheduled between a senior professional and a potential junior candidate. The interview process will consist of technical skills, soft skills and behavioural skills. The shortlisted candidates are given a 'blue' tick mark. A background verification will be conducted by PTC and once verified, a 'green' tick is given. 

Everything is crystal clear and secure with no chaotic circumstances that involve calling a number of people or waiting for feedback. As the communication at PTC is automated using IVRs, chatbots and emails, there is no need for human intervention. As machine learning is employed, if there is a need for human intervention, the concerned person gets alerted automatically. The calls also get automatically rescheduled if the user is busy.

PTC, an automated ecosystem, proffers instant feedback, a fast and cost-efficient process. Check out their website to know more and stay updated regarding the ICO dates.
  Follow Us:
Telegram : https://t.me/joinchat/Ij6yrkU2EnWDDQ1GgL83YA
Twitter: https://twitter.com/primetalentcoin
FaceBook: https://www.facebook.com/PTCprimetalentchain/
Instagram: https://www.instagram.com/primetalentchain/
Linkedin: https://www.linkedin.com/company/prime-talent-coin/