Candidates for Candidates and Vice Presidents of the Republic of Indonesia
Indonesia's presidential election will be held on April 19, 2019, two candidates who are registered will take the presidential seat.
They are: Joko Widodo - Ma'ruf Amin and Prabowo Subianto - Sandiaga Uno.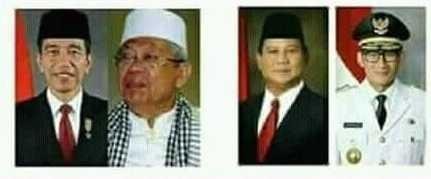 Who will be the eighth president of Indonesia ... ??? April 19, 2019 will be answered.