Yes, now you can earn coins or tokens by browsing or searching over web with the help of your browser.
Let's, get into the full story how you can earn/mine coins when you search anything on the internet.
So, the project name is Presearch which is a decentralised search engine that works like normal search engine. For e.g.- Google, Bing etc.
Whenever you browse via presearch.org you are rewarded presearch coins/tokens for it.
The current value of a single presearch coin is around $0.11 i.e. ₹ 8/-
How can you integrate presearch.org in your web browser?
Step 1: Click on this link https://presearch.org/signup?rid=285678 to signup on Presearch to signup & get 25 Presearch coin free.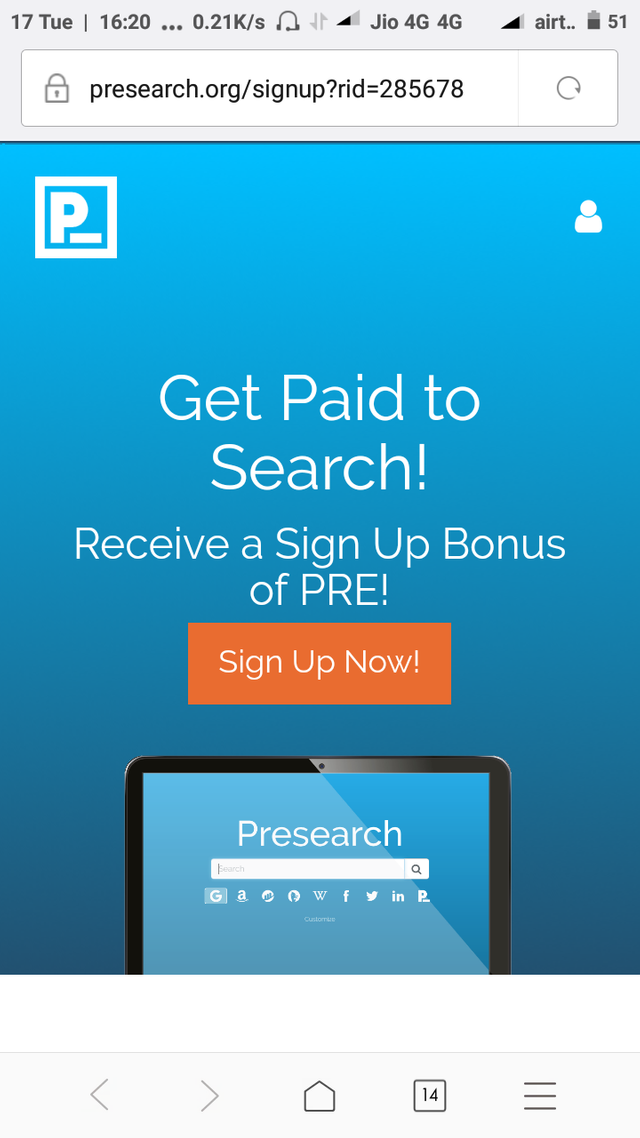 Step 2: Click On Signup Button & you will be able to see form like this.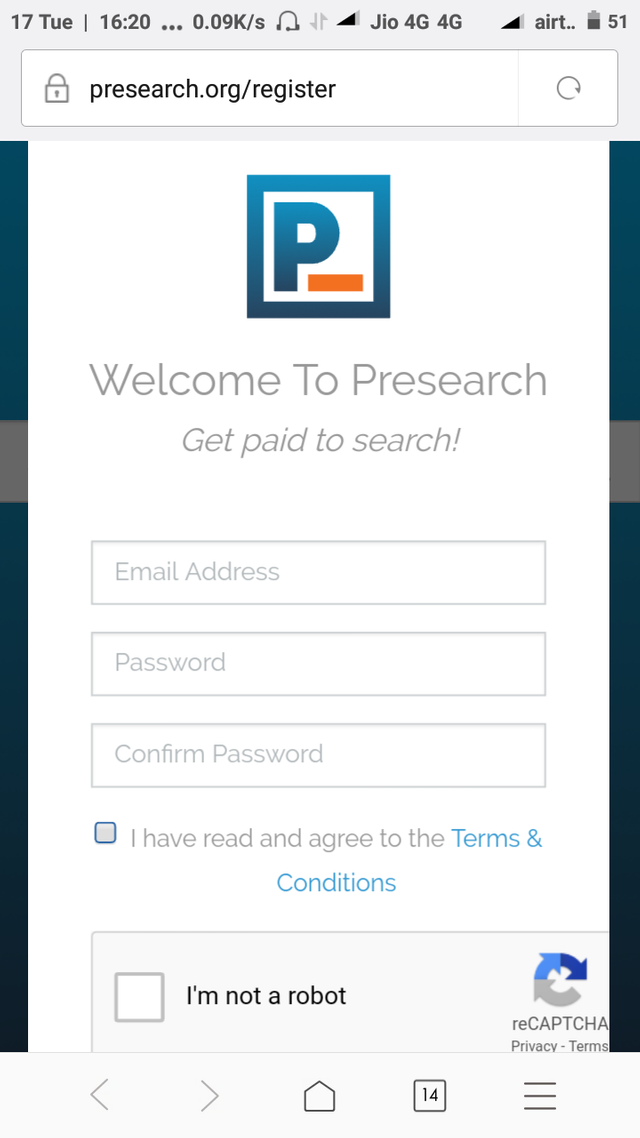 Enter your details in signup form and click on Signup Now button over there.

Now, you are registered on Presearch.

Login into presearch.org now

If you use chrome browser on pc or laptop
Download the presearch extension to set presearch as default search engine.

You are done.
Don't forget to Signup with this refferal link to get 25 Presearch Coin free.
Even, you can also earn by reffering presearch to your friends and both of you gets 25 free Presearch coins.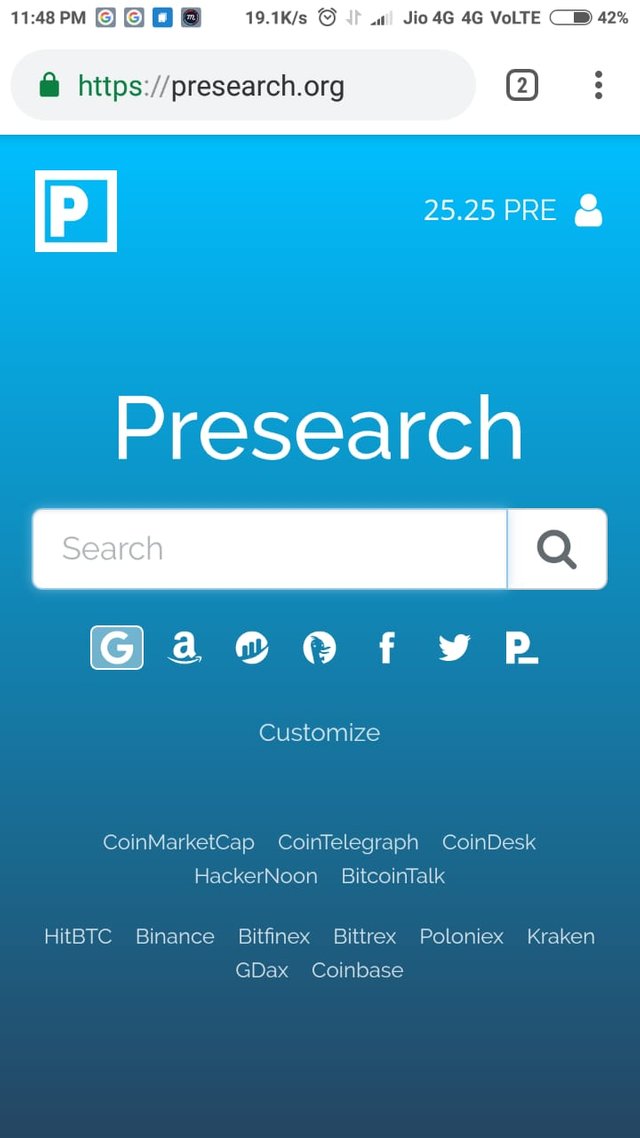 Note:- If you have reffered someone, that person instantly gets 25 PRE Coin but your refferal bonus will be credited after checking all the genuine rules if followed and when your refferal has earned 100 PRE Coins & active for 60 days.
So, don't forgot to signup on Presearch to earn coins by just browsing & Searching - https://presearch.org/signup?rid=285678