Nicaragua Crisis Update July 13th 2018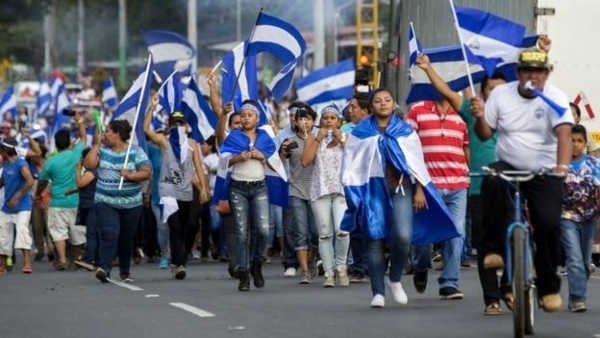 Things have become much more dangerous in Nicaragua over the past week. Our phones are being monitored as well as Facebook, Youtube, Whatsapp and Twitter. It does not go well for people who are found with photos or videos of the atrocities that are happening here.
This past week there were two mass graves discovered behind a stadium. The death toll continues to rise. We are now over 400 unofficial deaths. I will not be directly posting photos or videos for my safety and that of my family. For now, I can give brief reports in writing because they are not looking at text written in English.
My family and I will be moving to another country but I can not divulge the plans again for our safety. We will find a way to get the word out through third parties in other countries.
We have not seen nor heard from one of our friends in Leon. On the weekend we had heard that the Antimontines were parked in front of his house and three juvenile boys were removed from the house directly in front. The boys were accused of helping at the blockades and were shot execution-style in front of their parents.
This has just come in from a reliable source. Sorry, no photos. The Sandinistas took over a University this afternoon and have hundreds of paid supporters marching from Managua to Masaya on the main highway. They have submitted fake videos to the OEA showing how it was the students burning people alive and murdering people in the streets. Then Ortega's representative said that Nicaragua would no agree to any demands. The final piece de resistance of the speech: they said Trump was financing the terrorism here!
The mortars are flying over my son's house in Managua. Some people at the airport were trying to leave. Don't know if they were part of the groups who came to monitor the situation here or not but all are foreigners and they are being held.
Who knows where this will end, but it won't be a happy ending for anyone.