Edit: And we have water back on! I just found out this morning (Friday) that water service was restored to our neighborhood in Caguas through the night.
Edit: power is back on at our house and the place we're staying at turned off their generators and is back on city power also. Hurray! No water yet in Caguas but we'll see what tomorrow brings.
A little before 5am on Tuesday, we awoke to a significant earthquake. Turned out to be a 6.4 which destroyed a number of buildings in the south part of the island. We immediately lost power. Later that night, we lost water pressure as well. There's no telling when we'll get power back or when water service will be restored. I'm following the @acueductospr and @AEEONLINE twitter accounts for updates, but so far it's not looking too good. This morning's CBS news report talks about the main power plant being out for possibly up to a year.
https://www.cbsnews.com/news/puerto-rico-earthquake-costa-sur-power-plant-severely-damaged-hindering-efforts-to-restore-power-to-island/
If you check out the video, you'll notice the equipment looks like it's from 1950. They mention it's 60 years old. Imagine using a computer that is 60 years old. Technological innovation often brings exponential improvements in efficiency, quality, and more and I have to imagine there have been some improvements in power generation since before I was born.
We're currently staying with friends who have both water and power. There's no telling at this point how long this situation will continue. You can follow along some posts on Facebook as well https://www.facebook.com/bestoked: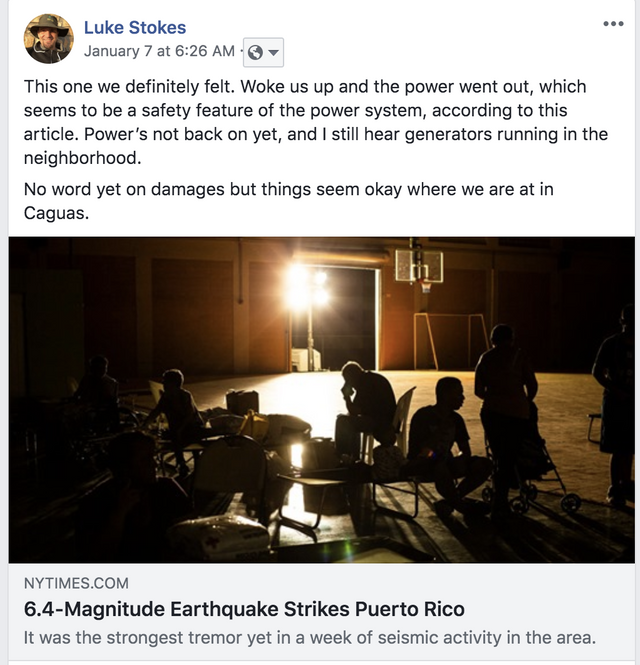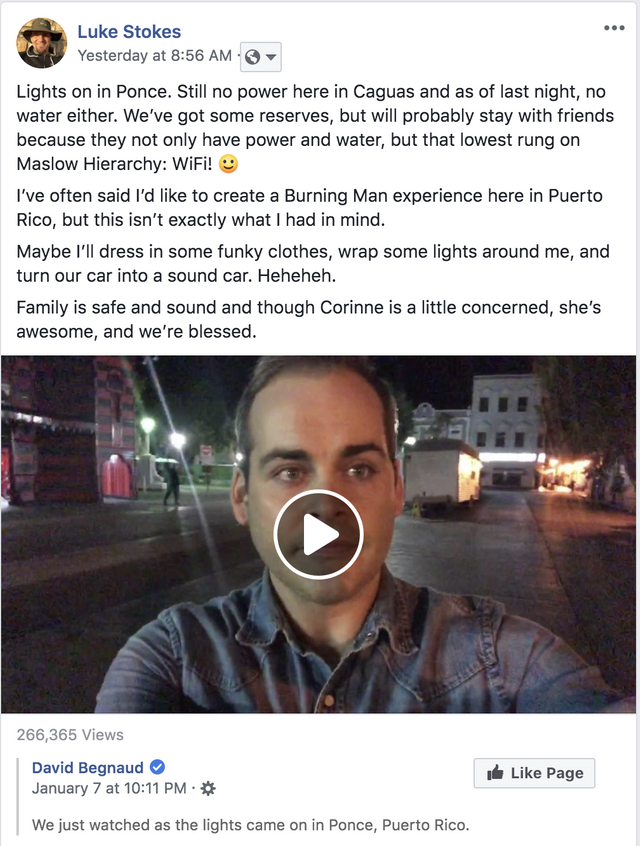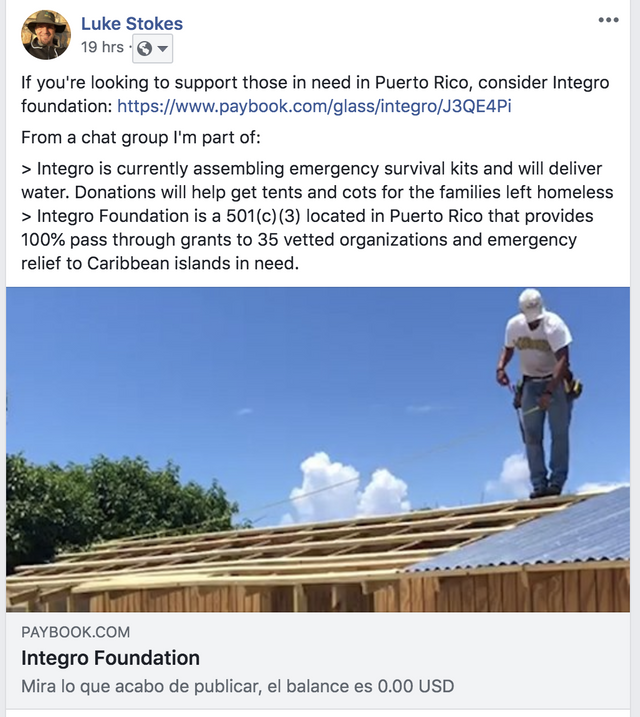 Since most of my family and friends are on Facebook (and some on Twitter), that's where I post this stuff. I wish they were active on Steemit.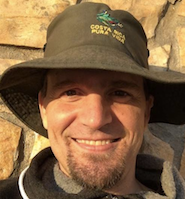 Luke Stokes is a father, husband, programmer, STEEM witness, DAC launcher, consultant, and voluntaryist who wants to help create a world we all want to live in. Learn about cryptocurrency at UnderstandingBlockchainFreedom.com







I'm a Witness! Please vote for @lukestokes.mhth