Hi There :)
Do you know this song called Say Something by A Great Big World?
Lovely, right? But to be honest, I only came to know this song in the beginning of this year :P I know am so slow. Super slow in fact.
So I fell in love with it. Maybe I have heard it played on one of movies/TV series I watched, but for the life of me, I don't think I had heard it before.
For sure, I saved this song in my phone ever since and would play on repeat especially when I do the dishes :P I know, am emo :P
Anyhoo...
A year or so ago when I saw @coruscate with her tiny teeny guitar a.k.a ukulele. I fell in love. But for the life of me, I don't play any instruments. I suck. I don't read notes, I know no chords.
My dear brother, the only brother I have apart my brother in laws, was not a patient teacher. He is the god of music in our house. Drum, he plays, guitar, he majors in, voice? Holy moly, beautiful. But a teacher to his sisters, he was not. Only to girls he dated he was that kind of patient and fun teacher, you know :P
This is me, when I was in elementary, if not first year of junior high (check out my glasses, yo. hahahha).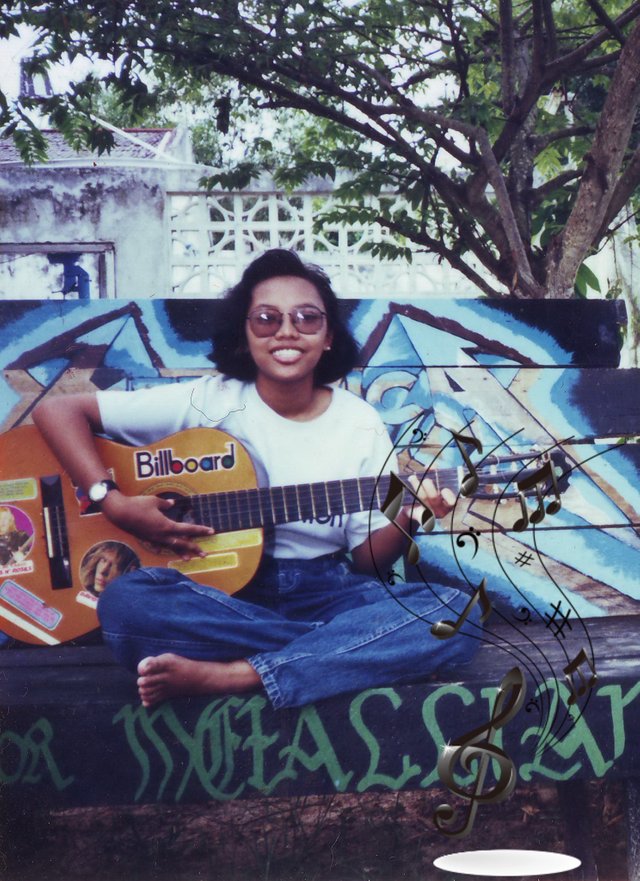 I had given up at that time. Fast forward to 2007 if not 2008, my husband purchased me a second hand guitar. None of us touched it :P When we moved to Europe, we abandoned it. Poor guitar. But, he also got me a keyboard, also second hand. My Mama is queen of music in the house. Her keyboard skill, is killing me each time. As I just don't have that ears, that can play without reading notes/chords, whatever, I have no talent on music. We did not abandon this keyboard. It's in my son's room. However, since we moved too many times between countries and provinces, we lost cables, and whatnot. It's useless now.
Then came along coruscate and oh-I-so-want-to-play an instrument, I thought.
Now and then for sure I downloaded apps, thanks to technology. No teachers needed when you don't have the money. But of course, I suck. Deleted, downloaded, deleted, over and over again. From guitar, keyboard, and drum. Please somebody save me lol
Back to Say Something.
Heard it, fell in love. Dying to play an instrument of whatever. So I can sing along.
So, yesterday, my husband ordered an ukulele from Amazon :P
Impatient me, watching tons of YouTube. And guess what?!
I have moved on from ukulele, since it's not here still, to piano!
Last night, just before going to bed, found a girl teaching this song. Looked so simple. Like seriously, I can do that, I thought.
Determined to sing along to this song, the moment I woke up this morning, I again, downloaded an app :P
It's called Real Piano, and thank goodness, they have chords on the piano :P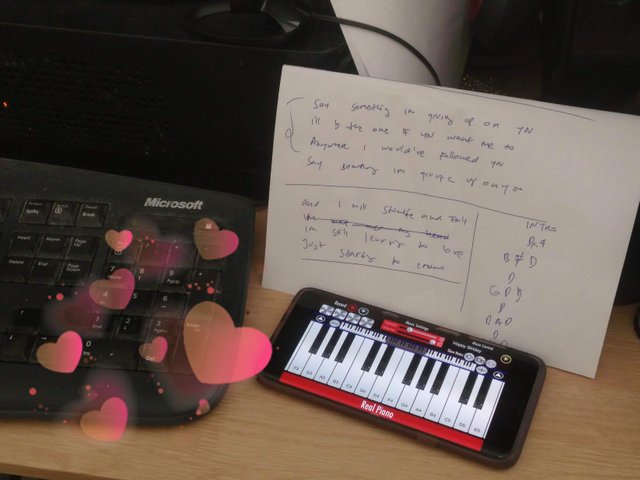 Fed the boys breakfast, locked myself in the room, YouTube was on, there I was, learning piano :P For the first time, very very super eager :P
I can't wait for the REAL piano to arrive BWAHAHAHAHHA Of course. No such thing, hey. Steem is still here. Not yet to the Moon let alone to the Mars. But at least I could play the intro of the song now :P
And oh, sing along too ;-)
Click and listen at your own risk :P
Well yeah....come on now, be realistic hahahah
Not easy playing on small screen. Altho I know all the chords now, my fingers are stiff. Gotta practice more. The sing along is with a piano instrument from YouTube ;-) But you know what, go download Real Piano, it's pretty cool to use for beginner :D
Jiayou thekitchenfairy, you can do this, someday, one day, you will get there! (yeah am cheering myself :P)
Thanks for reading and listening to my sing along!
---
Vote Witnesses!
https://steemit.com/~witnesses
OR
https://v2.steemconnect.com/sign/account-witness-vote?witness=thekitchenfairy&approve=1
---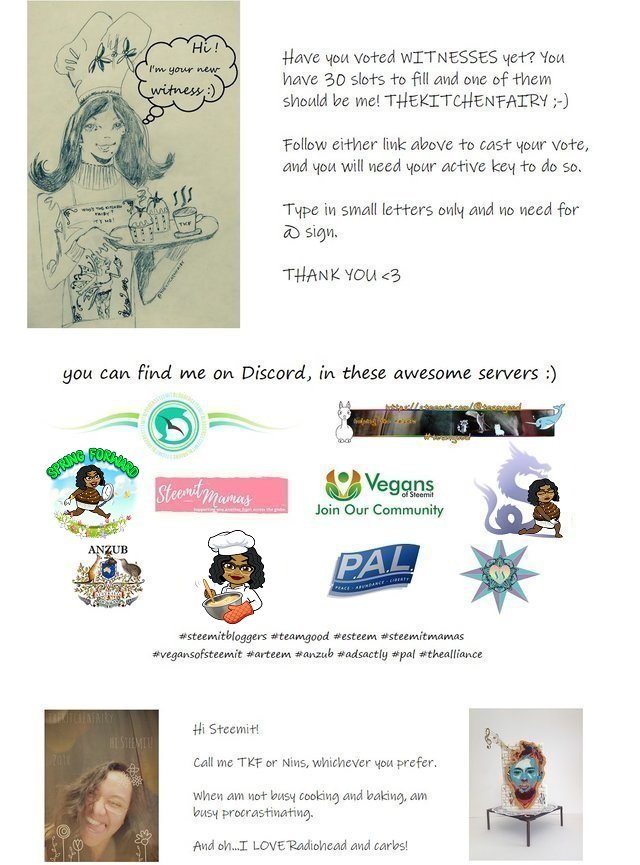 ---
If you leave ANY link on my blog, I WILL flag you down. This is to avoid phishing and shits
---