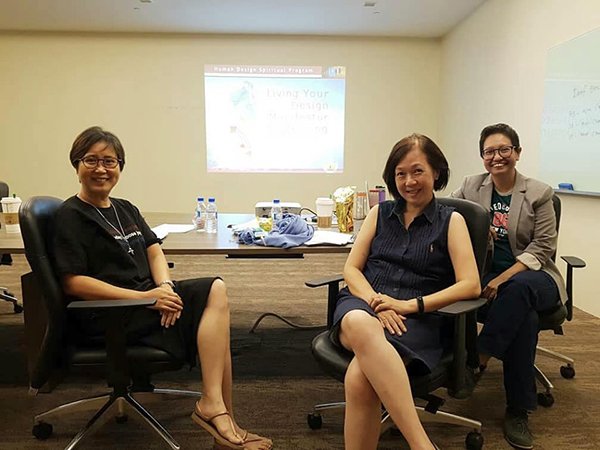 I love this picture! Poise and powerful.

We had 2 days Human Design's Living Your Design (LYD) for Manifestor. Something I never thought I would do for only Manifestor, let alone Ego Manifestor. This is one perfect and successful invitation. When Jia Hwei said to me "I want only Manifestor LYD", then I know this is a request from the Heart/Ego Authority.
We had fun exploring the centers and the behaviour of Not-Self. There were moments where we all go "ahhhh"... The realization is beautiful. Thank you Salisa and Jia-Hwei for the recognition and invitation.
Next, LYD in Penang Island this weekend. I made some improvement in the modules to help beginners understand the course. Come and explore your design and Authority. You'll be amaze by how frequent you deny your Authority and are pulled to be your Not-Self.
See you in Penang!

What is Human Design?
Human Design system is Self-Knowledge that shows your unique blueprint through a Rave chart called the Bodygraph. It also explains everything about you in a logical way. It shows the conscious and unconscious side of you, your characteristics, your roles in this life and much more.

Human Design shows your Genetic Code and WHO YOU ARE through Definition. With this knowledge, you are able to tap into your own power and begin to heal through alignment of your soul, mind and body.

More details here: https://www.roselifecoach.com/human-design

Follow me here:
www.Instagram.com/yourpersonalmotivator
https://www.facebook.com/humandesignmalaysia/

Thank you for reading, I hope this can shed some lights on your journey!
Blessing to you all.
Comment and share your thoughts with me if you like.
#differentkindofmotivation