Home is Where the Love Is.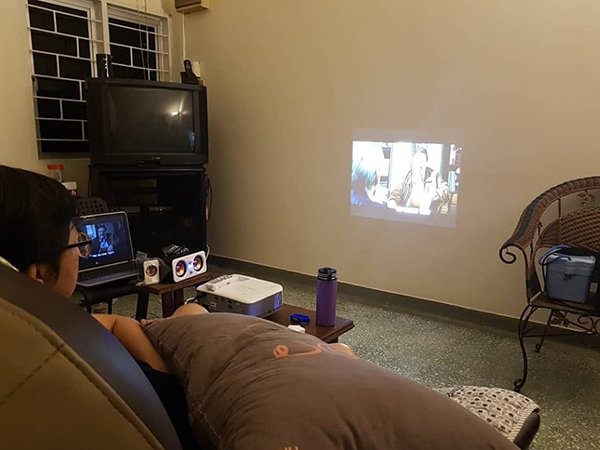 Grief led me here 10 years ago.

With an invitation, I walked into one beautiful conditioning field. First, it led me into an inner spiritual path. In those years, I learned to heal and to live life from within. This become the centre of my world. I met many people all over the world and I met them 'here', from this place.
Second, this is the home where I learn about love and compassion towards myself and others. It's not just the place but the people in it.
I can't describe how grateful I am to be here. The simplicity of life is wonderful. The inner peace is priceless. And all of that happens in this very ordinary place.
If you look for inner spiritual growth, don't look at the higher places. Look at everything around you and the space between those things.
Tranquility exists within the mundane life. It is in you and around you. All you have to do is know where you are; within and without.
Writing from the Undefined G, enjoy exploring love and your inner home!
Good night beautiful souls, wherever you are!
Note: This photo was taken a few nights ago. We set up our own movie nights. It was simple and enjoyable.

What is Human Design?
Human Design system is Self-Knowledge that shows your unique blueprint through a Rave chart called the Bodygraph. It also explains everything about you in a logical way. It shows the conscious and unconscious side of you, your characteristics, your roles in this life and much more.

Human Design shows your Genetic Code and WHO YOU ARE through Definition. With this knowledge, you are able to tap into your own power and begin to heal through alignment of your soul, mind and body.

More details and the courses here: https://www.roselifecoach.com/human-design
Follow me here:
www.Instagram.com/yourpersonalmotivator
https://www.facebook.com/humandesignmalaysia/

Original post: instagram.com/yourpersonalmotivator

Thank you for reading, I hope this can shed some lights on your journey!
Blessing to you all.
Comment and share your thoughts with me if you like.
#differentkindofmotivation