Hey everyone! It has been a bit since I have jumped in on any of the #powerhousecreatives community contests, but @zord189 hit us with a great one this week. He asked us to share five things that make us happy! Well, thanks to many of you, I have lots of joy to share! I totally agree with his sentiment in the contest channel--happiness tends to be contagious. I can only hope that my happy little post can make at least a few people smile when they think of their own joyful moments!
Between the many good things I am always very thankful for and some new fun life changes, I have a lot that has been putting a smile on my face lately! I'll follow the rules, though, and keep it to my current top five! No particular order to my choices--well, except maybe the first one--she's always my top gal. 😊
1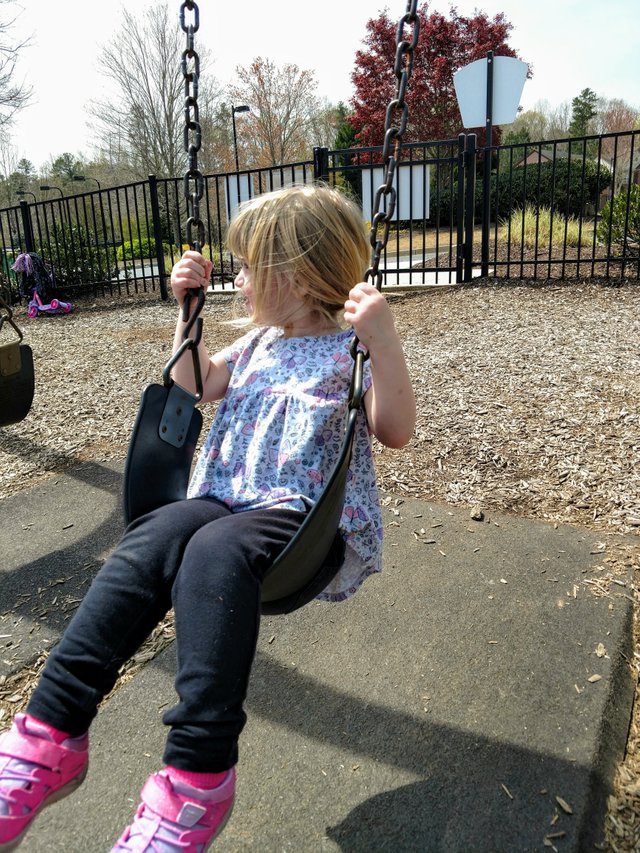 My niece ALWAYS puts a smile on my face! There isn't anything that brings me more joy than spending time with her. Besides just loving her with a fierceness that I have never felt for any other being, she has just turned three and is absolutely hilarious! The things that come out of her mouth have me giggling constantly. This past Friday it was the perfect day to go to the playground where she tried the swings for the first time. I love watching her grow up and tackle new challenges! I am lucky enough to have a few nieces and nephews by friendship, as well, and it is a true joy to be an auntie!
2
For a very recent smile, when I got home from teaching class this afternoon I saw the wonderful community support page @qurator (with @goldendawne at the helm) had selected me as the latest Shining Qurite! How fun is that? It doesn't take much to make me feel warm and fuzzy, so I was quite honored to be called out. I consider it a high honor to be in such good company! Thank you again for making my day!
3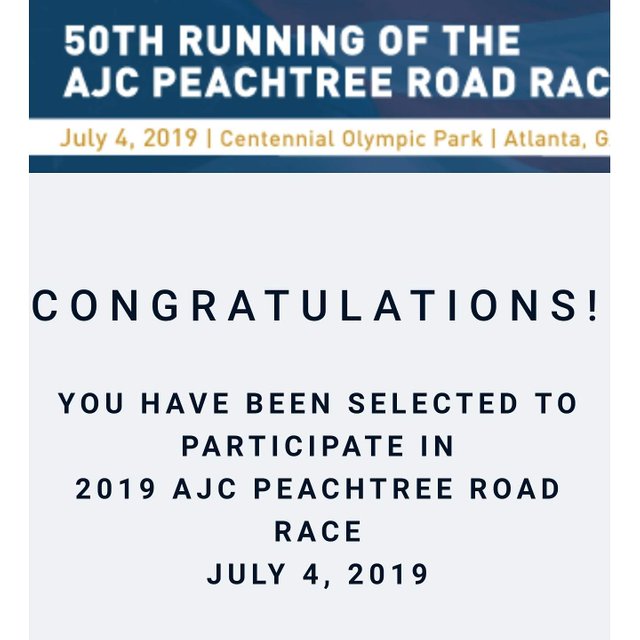 Fitness is always something that makes me feel good, and that extends to the way I feel about all aspects of my life. Like anyone I have my ups and downs with just how consistent I am, especially with running. The past few months I have kicked it back into gear with my running and can feel the change in my mind and my body. My legs feel so strong right now that it is pretty darn pleasurable every time I run. We'll see if I keep saying that when I get up into double digit training runs, but at this point I'm riding out the high!
I signed up for a spring half marathon that I have been training hard for, but also on a whim put in for the lottery for the local legend of a 10k--the Peachtree Road Race. It is the largest 10k in the country, with about 60,000 participants (they have even more demand, which is why they do a lottery to try to make it fair). This year is the 50th race! I just found out yesterday that I got a spot in the race. It is on the 4th of July every year, which is only a little over a month after my half marathon. I should have a really strong base to not only finish half the distance easily, but maybe even hit a personal best for the course. I was on the fence if I really wanted to do it, but now that I am in I realize it was a good decision to go for it.
4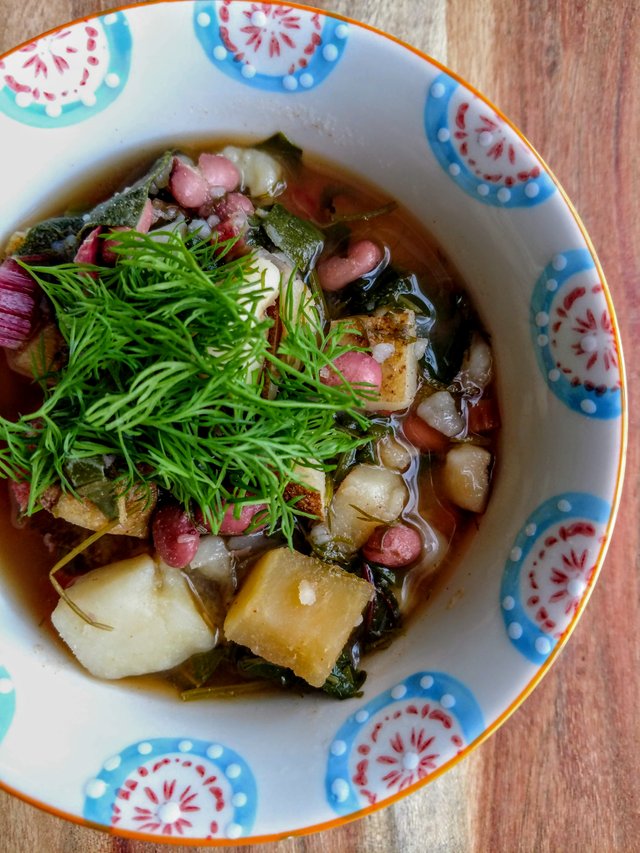 Creating nourishing, delicious food continues to bring me joy! Every now and then I need a break from having to share new things, but even when I am not posting as much about it I am always in the kitchen. Though I enjoyed my little break last week with all of the birthday festivities, I still would much rather be the master of my own meals! Between the pure anticipation of hitting the farmers market every week, to figuring out what to make with all of my seasonal goodies, and then finally putting it all together I know I have found a lifetime of passion in cooking. The fact that I get to share that joy with all kinds of people through social media is just the vegan icing on the cake. 😉
5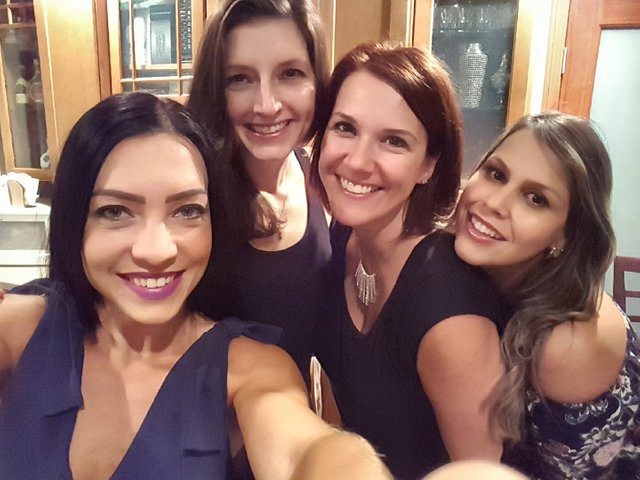 Friends! These are my stunning gal pals who have hearts as beautiful as their smiles! I am so lucky to have a tight group of ladies that have my back no matter what. More than that, I continue to find friends on here that brighten up my day! From the #fruitsandveggiesmonday crew that has been by me along my whole blogging journey, to the @vegansofsteemit group that houses pretty much all of my vegan friends (online and in person, haha!), to @steemusa and of course @steemitbloggers. I am especially having a blast with the absolutely amazing @phctop3 group as we launch our fun new contest! Oh my gosh have there been some laughs along the way so far! For an introvert, my inner circle has grown bigger than I ever thought it would--and I actually like it! I can't even begin to name all of the wonderful people that put a smile on my face daily, but I hope I reciprocate enough that you know who you are!
Many thanks again to @zord189 for putting out such a positive topic! Sometimes it is easy when times are good to forget to be thankful for the blessings we have--big or small. I'm going to try to keep riding the great momentum I have right now, and also do my best to pay it forward and send some good energy to others!
Wishing you all plenty of smiles today and beyond! 😊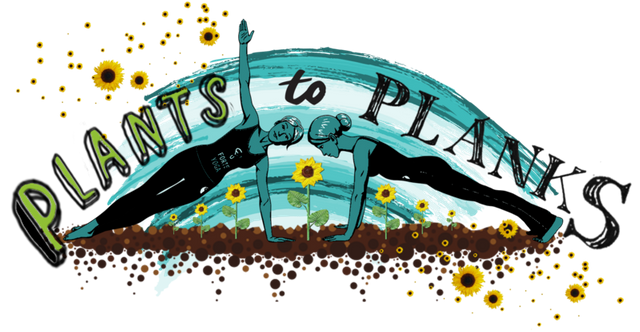 Banners by @zord189, @woman-onthe-wing, @dksart and @bearone for @steemusa