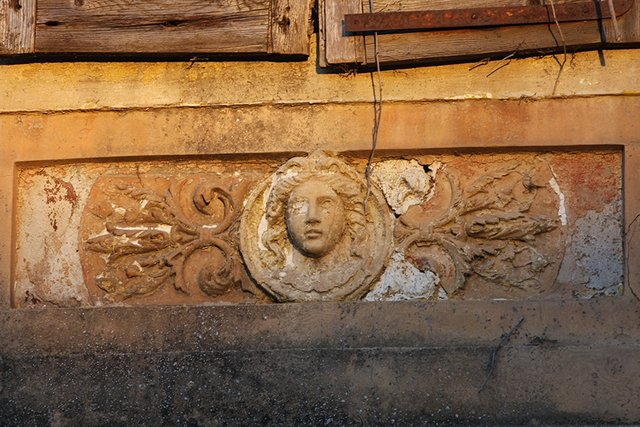 My entry for the @steemitbloggers community contest by @zord189.

It took me so many years to convince myself I can afford to take a long vacation and finally get lost in the wild for weeks or months. I had always wondered what it would be like to just take a hike and see where you can go without thinking of when you have to return and why. Or take a canoe out on the sea and start towards the Mediterranean and then towards the Ocean.
I was out. I was free. I just roamed the Earth at long last. New things all along my path. No need to hold on fast to old things. Perfect.
Except when new things smell of rotten cheese. And sometimes they do. As this one did.
I was digging a small trench around my tent right in the middle of nowhere at the most random place I could have chosen... And there's a box waiting to be found. Like in badly scripted movies.
Worse, it had a label on it, addressed:
Manol Donchev
Most random place
Middle of nowhere
Rotten cheese, I'm telling you. One minute I feel free and next minute I am watched by super secret omnipotent delivery service agency of who knows what else... And it had to had a bubble wrapped something inside.
So, one hour, four thousand and sixty-eight bubbles later, I get to the core of the parcel and the note signed by me from the year of 2050 and some dumb reference to Terminator movies I we both have enjoyed. And after that:
"...anyway, forget what you're doing right now, which I know perfectly well you felt happy about but this is important and don't let me get carried away..."
Yup, my style, 100 % authentic.
"...something something plenty of time later. Now listen to me, I mean read to me...not to me but from me and remember well! Well, screw remembering well and just do it right away! Here's a key to a house and it's not the only key. I know @bengy has been sent one, too, and you need to get there before him. There's only one hardcover book in that house but it is the most important one of the all. You know, like in 'One book to find them...And in the burzum ishi bla-bla...' At least I am telling you where the house is and what too look for on the outside. Here's a picture. No, it's not where we took it, the house has been moved. To our village, how very convenient. The one that starts like Chicago and ends like Chicago but has nothing else in common. Except maybe there were bulls there once...Oh, did you know, by the way, that there were both Bulls and Bears sports teams in Chicago? The real one, not our village. Get your ass moving!"
What, no bulls in our village in the future? Did that mean cows will have to go to another village to...you know...?
Anyway, quite convenient, indeed. And I had not moved more than couple of kilometers away, yet. I believe in slow progress. Look where it took us - back in time!

Yours,
Manol