Now that the weather is warming up my plants are waking up too.
My chili plants that I cut back at the end of last season have come back beautifully.
I was a bit nervous as to how they would react to the hard cut back that I gave them - and then we had some really cold and wet weather during winter and I must say that I did not think that they would survive.
Well, as you can see in the image below, they did and are producing plenty of chillies too.These plants are so easy to grow and so long as they have a nice sunny spot, they will grow happily.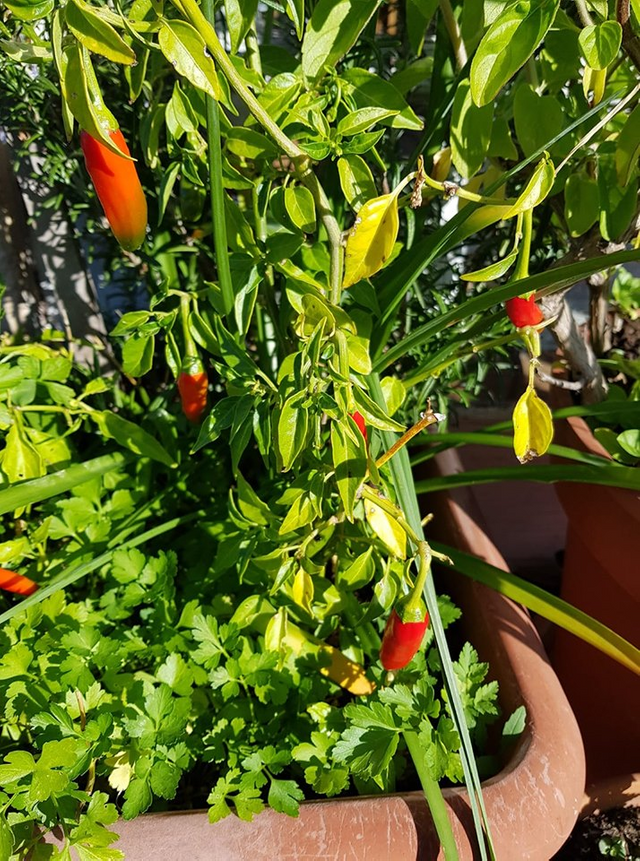 The next thing that I am pleased about is my garlic.
I planted my cloves at the end of April and should be able to harvest the matured garlic bulbs at the end of December.
So far, they are looking healthy and growing well.
Last year, I made the mistake of harvesting my bulbs too soon, so this year I am going to be patient and hopefully end up with a good harvest.