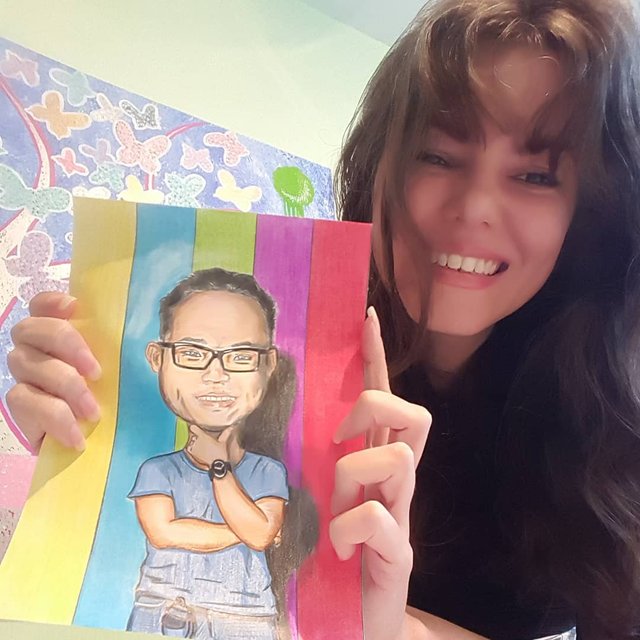 This is one of my favorite caricatures😄 He's @zord189 from @steemitbloggers #powerhousecreatives one of the coolest community leaders at @steemit !!!😁🎈
.
Please Vote for this amazing community!!!🙌😊😊😊🔝🔝🎉🎉🎉and help winning the 20K SP Delegation for a year from @theycallmedan 😎🍀
. 👍🏻How to vote?
Click the below link.
.
Login to steemconnect (PLEASE DO THIS FIRST)
.
Select 'steemitbloggers'
.
And you click vote!!
.
Vote here: https://dpoll.xyz/detail/@theycallmedan/which-steem-project-should-i-delegate-20k-steempower-to-for-1-year/ --- # Thanks for your support!😙
.
.


🐣Follow me on Twitter:
https://www.twitter.com/jenina619
.
📸Follow me on Instagram:
https://www.instagram.com/jenina619
.
🎨Support me on Patreon:
https://www.patreon.com/jenina619
.
✏I'm taking commissions! Contact me🔜 Discord: jenina619 8764
.
Please Upvote, Comment, Resteem, Donate or Delegate to support my artwork if you like! Thank you!😘
.
#share2steem #art #steemit #blog #steem #community #steemitbloggers #steemians #funny #cool #blockchain #crypto #caricature #cartoon #vintagetv #handdrawing #artist #caricaturista #venezuela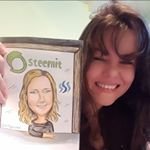 Posted from Instagram via Share2Steem