After days and days of research, I discovered the basic recipe for pressure canning pinto beans are all the same!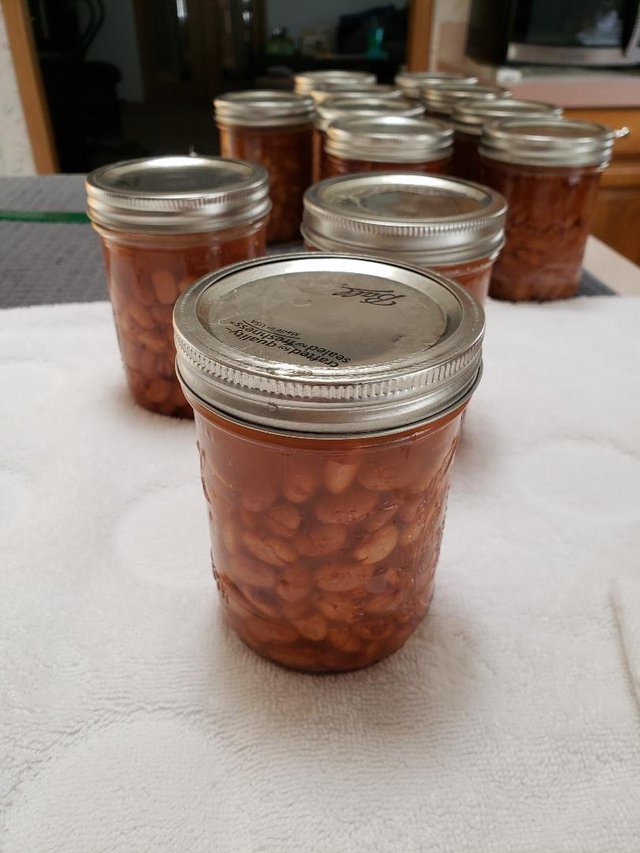 Three ingredients... that's it!
Those of you are familiar with, and have used a pressure canner, know what I'm talking about. I can see why canning beans is the highest recommended starter recipe for prssure canners and cookers.
The biggest factor is deciding if you will pressure can the beans in the no-soak method... or not. I chose the no-soak method as it did appear to be the easiest.
No Soak Method
This is when you don't soak the beans overnight or prior to canning them.
All I did was pour the amount of raw beans needed for the pint size jars.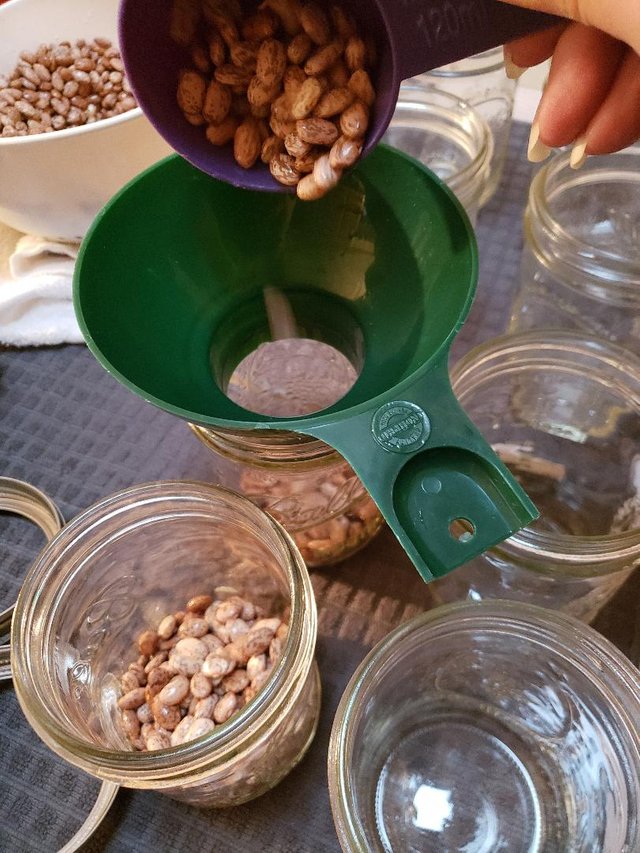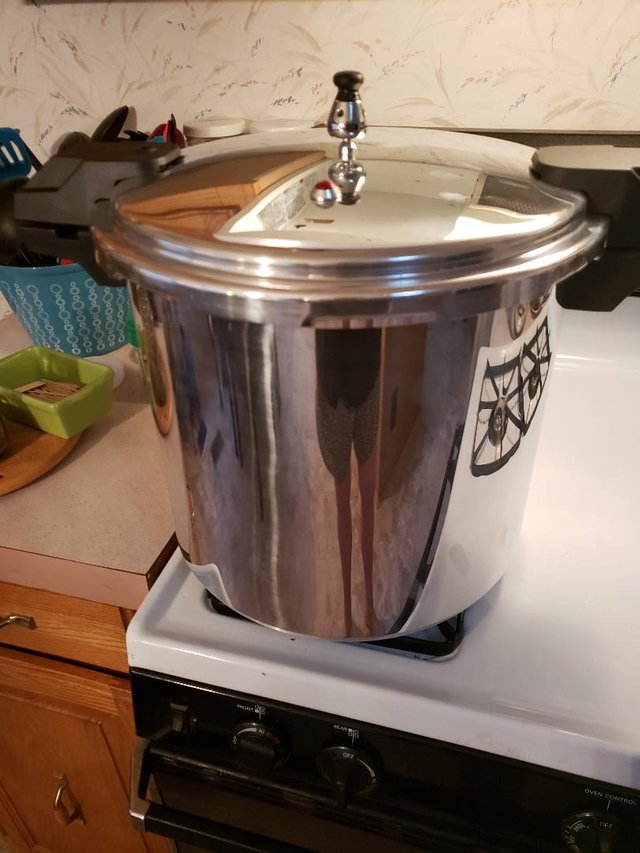 I've already made some canned baked beans and now today I am canning up some pinto beans for future dinners and easy prep for "Taco Night". For now I only did eight pints of pinto beans; once I know and have perfected to recipe I'll make a larger batch.
How I Did It
1/2 cup of pinto beans per pint jar
1/2 teaspoon kosher or canning salt
Enough hot water to cover beans but leaving an inch head space at the top of the jars
Rinse the beans and remove any that look suspicious or if you see little pebbles. Add the beans, then the salt. Do not add salt first as it may have a tendency to stick to the bottom of the jar. Top the jar off with hot water.
Wipe the jars down with a cloth and vinegar, then put on the seal and tighten the rings with your fingers. DO NOT over tighten
Put the filled jars and required amount of water inside the pressure canner according to manufacturers' instructions.
Pressure can time AND PSI requirements:
PINT is 75 minutes
QUART is 90 minutes
PSI #10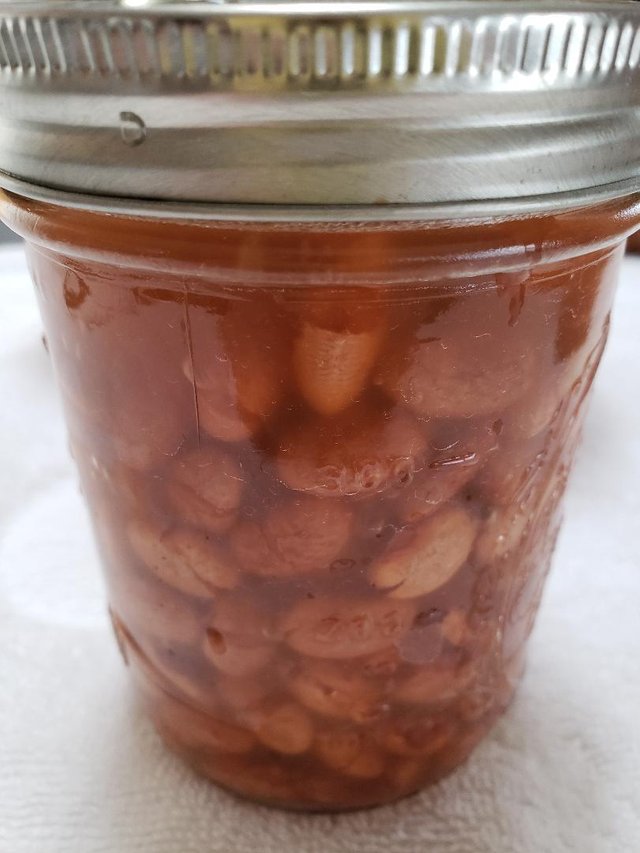 I took this image as soon as the jars were out of the pressure canner and I could see the bubbles moving all around inside; difficult to see in the picture though.
Now I can't wait until we have zucchini boat tacos this weekend to try out the beans! I'll be making some refried beans to go along with the meal.