One day recently when I was out doing some errands, I came across a rummage sale set up outside an adult community complex and I just had to pull over and see what was happening.
It's been years since I have been able to stop at a rummage sale; as they always have some of the best treasures for people like me: frugal, looking for unusual items and long forgotten trinkets from yester-year.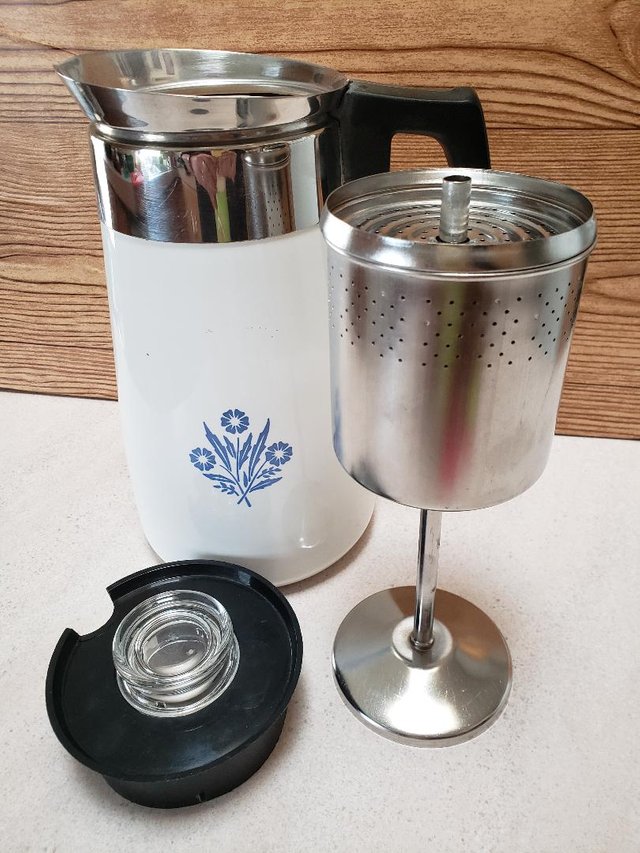 Well at this rummage sale I found a back up Corning Ware 8-cup stove top percolator (barely used) and other miscellaneous items, but my true treasure was this...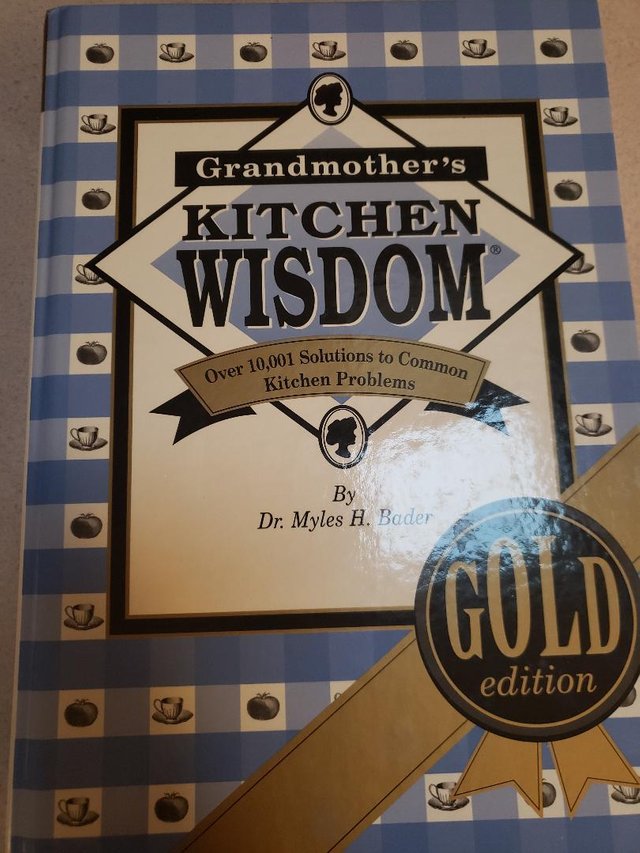 I couldn't wait to settle one evening and start reading it!
This book (publish date 1998) normally sells used online for about $10, but I got it for one-dollar; now that's what I'm talking about!
There's 33 chapters of wondrous ideas, tips and kitchen tricks that I can remember my maternal grandmother using
From herbs and seasonings' tips to bugs, critters and pests helpful hints; this book is FULL of ideas of days gone by that you can still use today
For example... Chapter Two is about "Baking Secrets", and shares how you can uses a taste test to determine and tell the difference between plain and self-rising flour.
And did you know if you spray the dough hook of a large mixer with oil that it will prevent the dough from climbing up the hook? I did not!
And to prevent a soggy pie crust for a cream filled pie, sprinkle a little sugar onto the cooled pie crust before adding the cream pie filling. It usually eliminates the sogginess of the crust and provides a barrier between the cream filling and flaky crust.
There are just so many tips, ideas and hints in this book that I am devouring every chapter.