Just like with my comfrey plant, I have a love-hate relationship with plantain around the homestead.
I love to see the beautiful leaves grow bigger and bigger, I like to see the flowers bloom... but I detest how they both are garden ground cover hogs!
Usually when plantain begins to grow a little larger than normal, I'll pluck off some leaves to dehydrate and make salves and lotions and then weed them out. But this year I decided to let one grow larger than the normal. This was not due to premeditated thinking either... No, this was due to not being able to garden as much as I have in the past years. It was all because I am not able to get down in there and really weed, garden and do my gardening tasks as I'm still experiencing elongated discomfort and prolonged recovery from last year's accident.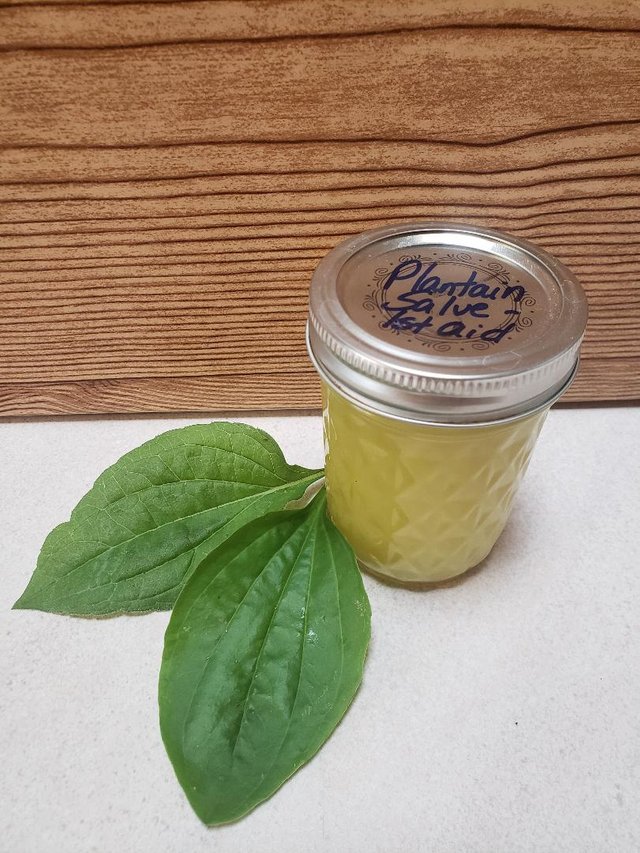 This frustrates me beyond words!
But back to the plantain...
This weed as many view it has such value. The uses are endless and I do try to get my fair share of it in the summer to have on hand in the weed off-season.
My plantain first aid salve made earlier this year.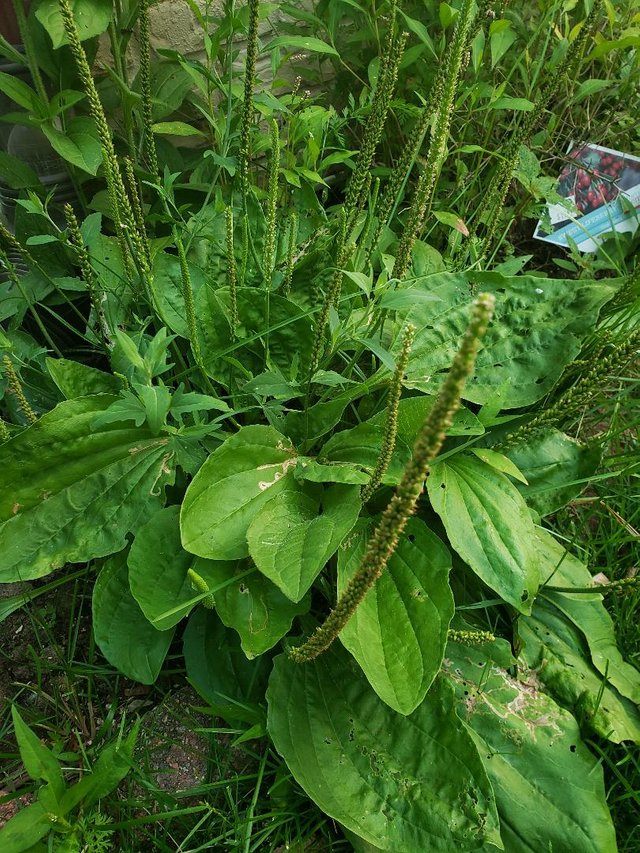 Some of my favorite ways use to plantain are:
Plantain has so many health benefits too:
Soothes insect/mosquito bites & bee stings (salve or lotion)
Helps soothe sunburn (salve or lotion)
Aids in healing of scrapes and bruises (make a poultice from the leaves)
Helps reduce inflammation and breakouts of acne and skin blemishes (salve or lotion)
As a tincture in tea for your digestive and urinary tracts
Have no fear, I did end up pulling out this plantain as I have more than enough leaves for what I need now.